This post may contain affiliate links, which means I may receive a small commission, at no cost to you, if you make a purchase through a link!
It's National Pumpkin Day and what better way to spend it than in a PUMPKIN PATCH!
I have to admit I am one of those people that absolutely love everything pumpkin! Pumpkin coffee, pumpkin donuts, pumpkin cake… you name I LOVE it!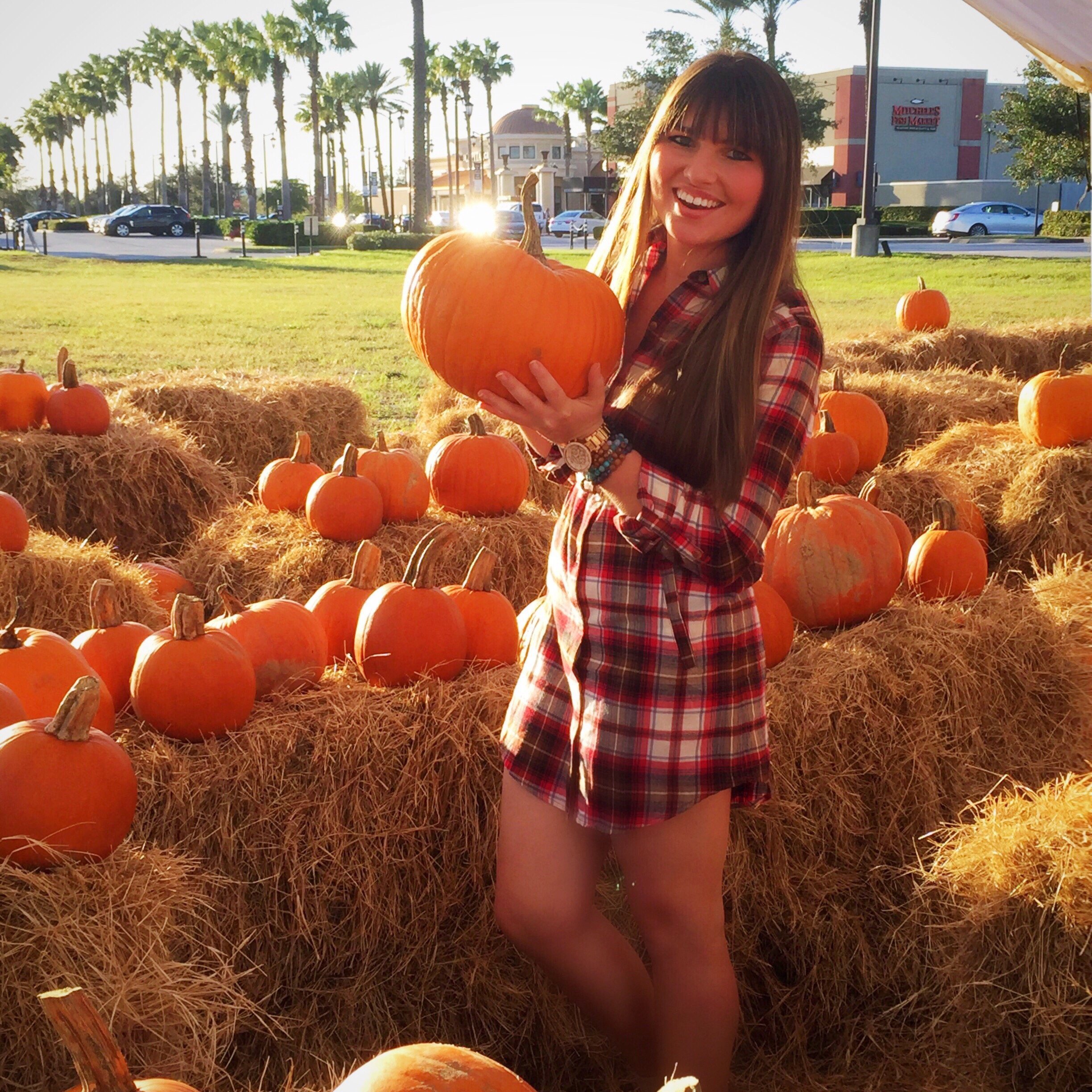 The first day of October I can't wait to get a pumpkin coffee and just sit and enjoy the good taste of fall!
I was so happy when I found out it was National Pumpkin Day today because it screams FALL! That means Christmas (my absolute favorite holiday) is right around the corner!
I got to wear my new plaid t-shirt dress I just picked up at Original Piece and look how perfect it went in the pumpkin patch!
I absolutely can't get enough of National Pumpkin Day!