This post may contain affiliate links, which means I may receive a small commission, at no cost to you, if you make a purchase through a link!
I am beyond thrilled to do this exclusive author interview with Katharyn Blair on my site today. I remain such a fan of The Beckoning Shadow from Katharyn! Today, we chat about her latest novel Unchosen out now. We also find out how editing differs from writing.
Welcome, Katharyn! I am so excited to have you! Tell readers more about yourself.
My name is Katharyn, and I'm a novelist and screenwriter. I love female-driven genre tales, and I live just outside LA with my husband, three kids, two dogs, and a murderous black cat.
Your newest novel, Unchosen, is out in the world. How does that feel?
It's so different from a debut, but challenging and exciting in new ways! And obviously – it's very different than the launch of The Beckoning Shadow in the summer of 2019. There is no tour or talks or launch… it's all online. And I have readers who liked my first book and were excited about my second. So I have the little thought in the back of my head like – I hope they like this one, too!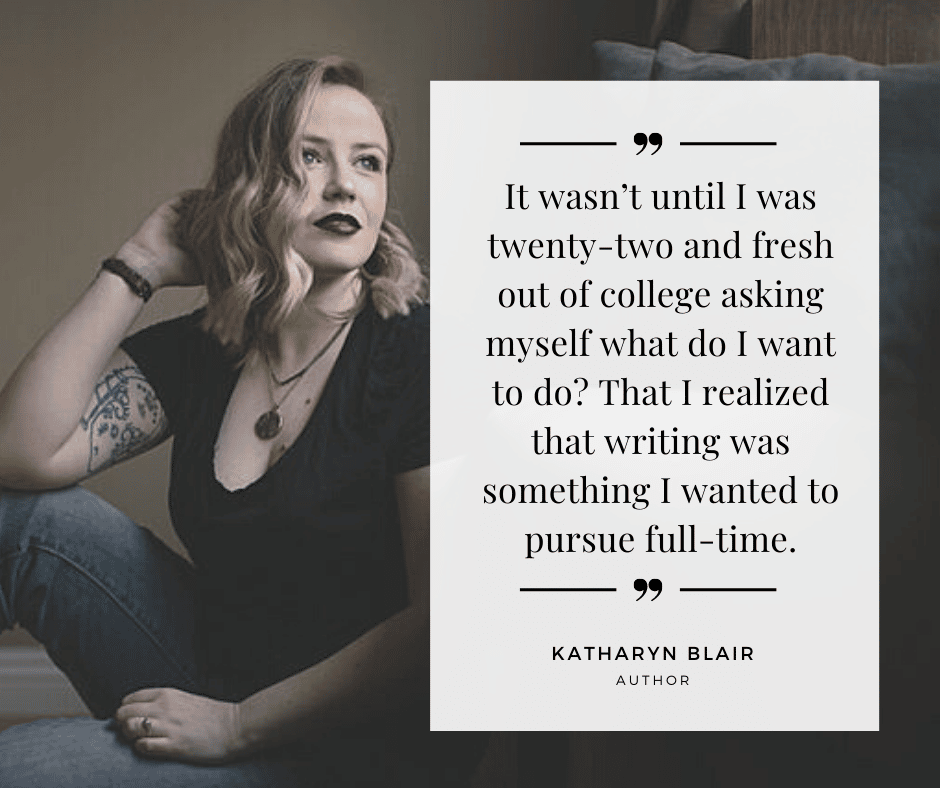 Unchosen is a novel that is uncannily similar to what we are facing with today's pandemic. Tell us more about the plot without giving away spoilers.
Unchosen is about a virus called The Crimson, which is passed through eye contact and turns people into Vessels – my take on zombies. Charlotte, our main character, is the sister of the "Chosen One" who is destined to end the curse. But when she takes her sister's place to protect the ones she loved, she finds herself on an adventure she didn't expect!
The protagonist, Charlotte Holloway, is a very strong character. Is she based on someone you know or a character you loved? How did you come up with her characteristics?
Charlotte is like every other girl – and that's the highest compliment! I just took who I am, who I want to be, and the traits of the people I love and admire most and put them all together and listened for the voice of the character. And I found Charlotte.
I think we are all curious about whether you wrote this book before or during the pandemic?
BEFORE! Oh my gosh – it was so odd to work on this book throughout 2018/2019 and then… 2020 hit while I was doing edits and watched the world I was writing and the world I was living in kind of blur together. I'm really glad it was mostly done by the time everything started shutting down. I don't think I could have written about a virus while living through one.
Did you always want to be a writer?
Yes! I just always thought it would be a hobby – something I did for fun. It wasn't until I was twenty-two and fresh out of college asking myself what do I want to do? That I realized that writing was something I wanted to pursue full-time.
How does editing differ from writing?
For me, editing means I have input from one of the smartest people ever: my editor, Sara. I had more fun editing this novel than drafting it because I had her whip-smart comments and plenty of Chris Evans gifs in the margins to keep me on track J
Do you have more books you will be releasing or any books hitting the screens soon?
I have a contemporary coming out from Penguin next! More on that soon 😉
Before I let you go, is there any advice you would like to give to aspiring authors?
Rejection doesn't mean "no," it just means "not yet." When you get to the point where you can get a rejection and (after a completely legitimate amount of frustration, of course) decide to keep going – you've learned the lesson that, for me, was the hardest one to learn.
Shop Unchosen by Katharyn Blair on Amazon today!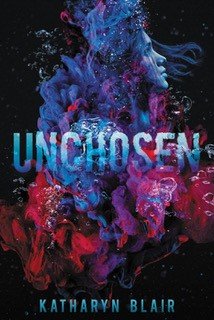 Be sure to comment below too and let me know what you think of today's exclusive Author Interview with Katharyn Blair!
Are you an author, publisher, or publicist? Want to get an author interview? Contact me! Also, don't forget to check out my feature on Feedspot's Top 100 YA Book Blogs!