Every Breath by Nicholas Sparks Review is here! Does love between two soulmates ever end? That's the question this new romantic novel explores. The story itself centers around Hope Anderson and Tru Walls. Hope is a crossroads in her life. She always thought she'd be married with kids when she hit her thirties. But at thirty-six, Hope finds herself in a relationship with a noncommittal boyfriend, and without any kids in sight. Traveling alone to her parent's beachside cottage in Sunset Beach, North Carolina, to attend her friend's wedding, Hope meets her neighbor Tru Walls.
Tru is from Zimbabwe, and it's his first time in the states. In his early forties, Tru is a safari guide with a son Andrew and content with his daily life out in the bush. His life changes when he gets a letter from his father, he never knew requesting to meet him since he's dying. Curious, Tru ventures to Sunset Beach to meet him. It is there he runs into Hope.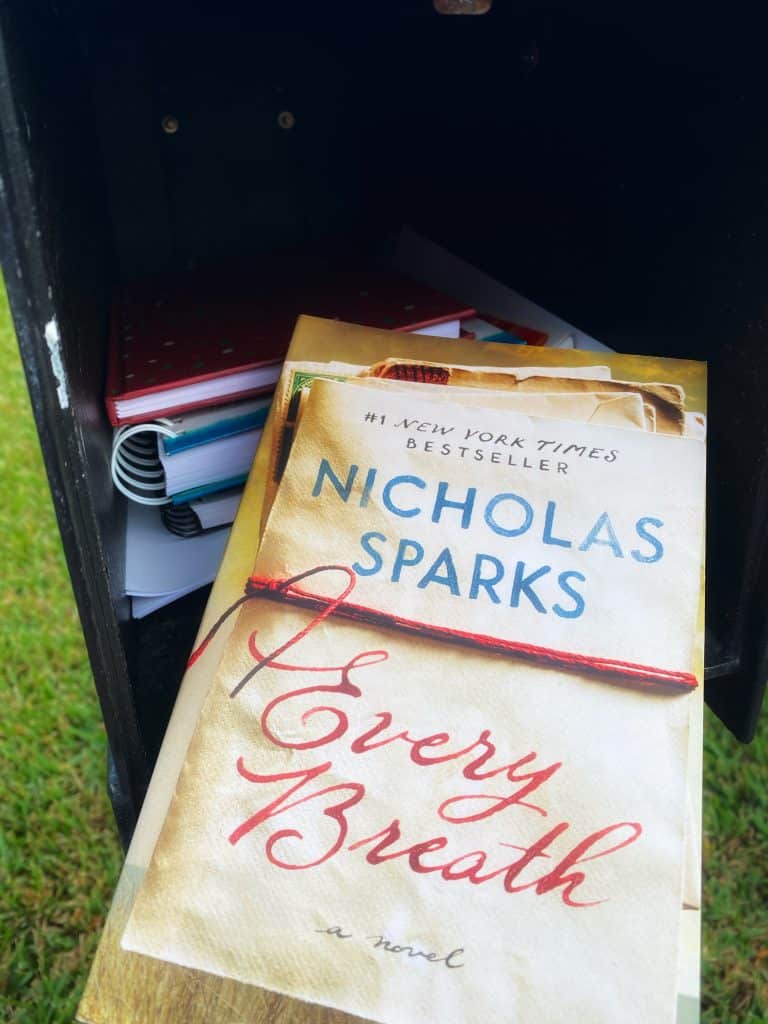 Instantly, you can sense Hope and Tru's chemistry, but it isn't until they go to the Kindred Spirit mailbox and read a love letter left inside, you really feel it. Virtually two strangers, Hope and Tru, can't deny their hearts. However, we soon see that life doesn't always allow us to embrace our heart's desires. Can a whirlwind romance that brings together soulmates sustain the test of time? That's the question you will ask yourself as Every Breath takes you on the journey of Hope and Tru's lives.
Overall, I'd say Nicholas Sparks did it again with another heartwarming, heart wrenching romance novel. What I loved most about this book is you actually get the sense you are right beside the characters feeling and seeing what they do. Sparks does a great job bringing a reader into his story, tugging at our heartstrings. It broke my heart to read about the inevitable decision Hope made and why she made it. It broke my heart, even more when I read about their future in Part II. I was left continually asking myself about how powerful true love really is in this world when life gets in the way, and is it possible to find love as powerful as Hope and Tru's. A love that really isn't selfish and is patient until the very end.
After reading this novel, I want to think there is a powerful force such as true love out there two people can be gifted. Yes, this novel took place in a few days, but that's part of the beauty of it. Love can happen slowly or hit you right between the eyes when you least expect it. What made it even more beautiful was neither Hope or Tru feared love. They embraced it between one another, cherishing the time they shared.
My favorite quote in this novel was, "It's because of you, after all, that I now believe in miracles. With us, I want to believe that anything will always be possible."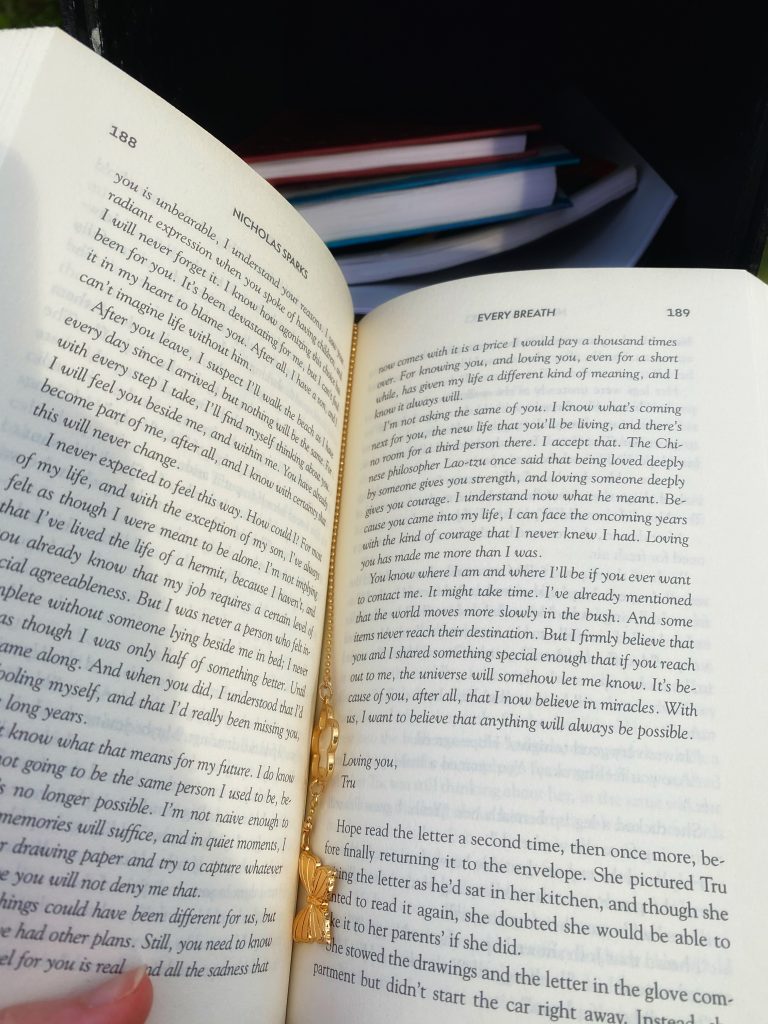 Without giving too much away, I definitely encourage my enthusiastic romantic readers to check-out this Nicholas Sparks novel. I'm not sure I would've made the same decision as Hope. Would you have? It's a question of your own personal happiness versus what you think will make you happy.
The entire book is like a love story. You will be pulled into a world that's both heartbreaking and heartwarming. It will leave you questioning how one decision can cause a domino effect in your life and how it can throw you onto a path never expected. More importantly, it will have you questioning whether true love has an expiration date.
What are your thoughts on Every Breath? Was it a hit or miss on your list? If you want me to review your novel CONTACT ME!

Title: Every Breath
Author: Nicholas Sparks
Pages: 304
Where to Purchase: Amazon, Barnes and Noble, Target
I rate it: 5/5