This post may contain affiliate links, which means I may receive a small commission, at no cost to you, if you make a purchase through a link!
Today I'm featuring the Gkey, Don't Be Afraid to Sparkle. I love this Gkey. We came up with the design for people who love sparkle! The purple color has a unique shimmer and it's accented with iridescent sparkles.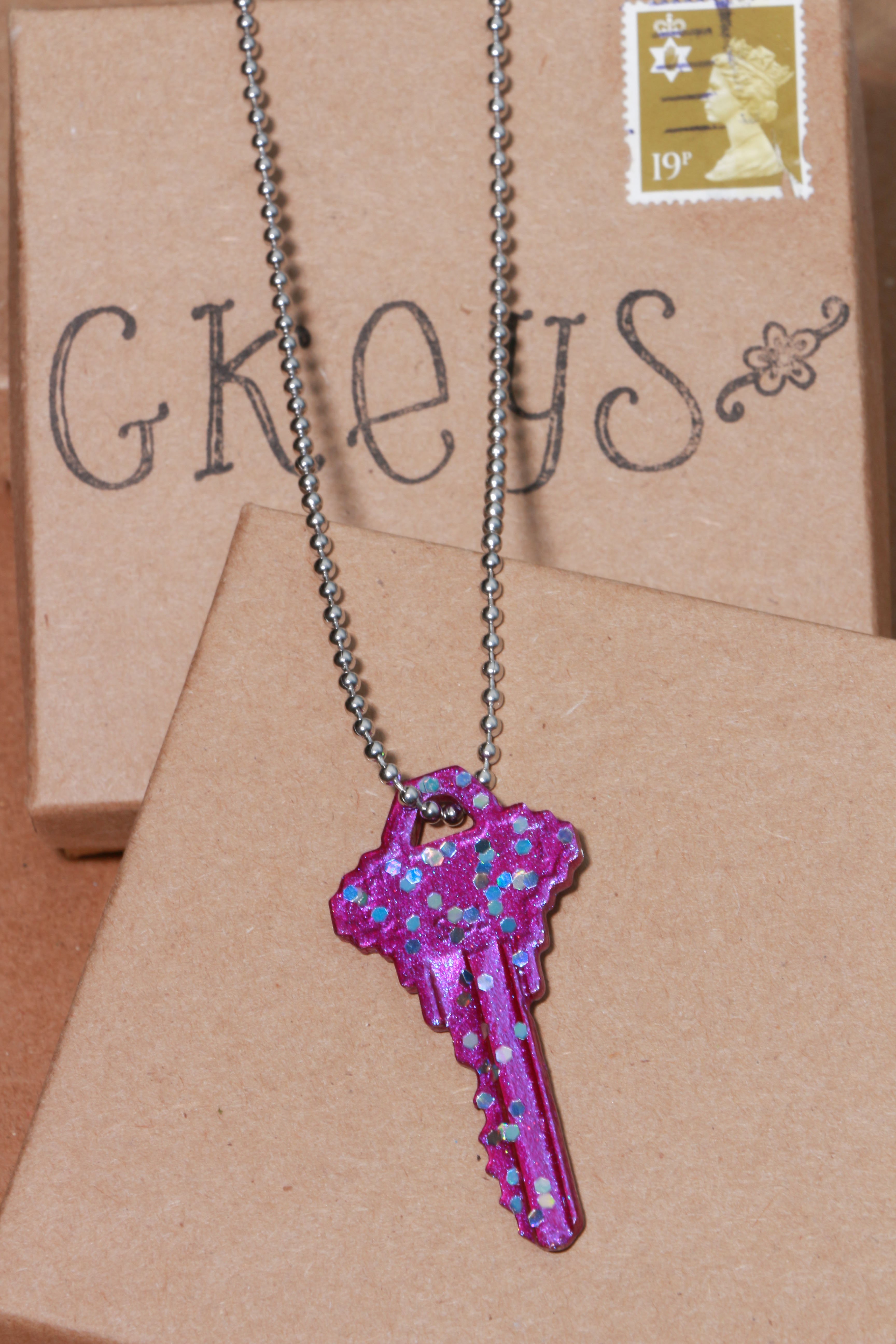 When you wear this GKey I wanted you to be bold in your day and leave some sparkle behind wherever you go!  Remember you hold the key to your destiny and each Gkey is made with care for you! Pass the message on of your GKey to someone you know or are passing by. Remember not one GKey is designed alike so each one you get you are guaranteed no one will every have!
'I designed these keys to remember to unlock your inner strength everyday and that life is a journey and only you hold the key.'-HeyitsCarlyRae
Tell me what you think of this GKey?! Comment below or click the link to see more!