As you know I'm a huge denim fan and I love the denim trend for fall. I was so excited to see the trend finally come back! I'm not a huge fan of denim jeans but I am a HUGE denim dress style!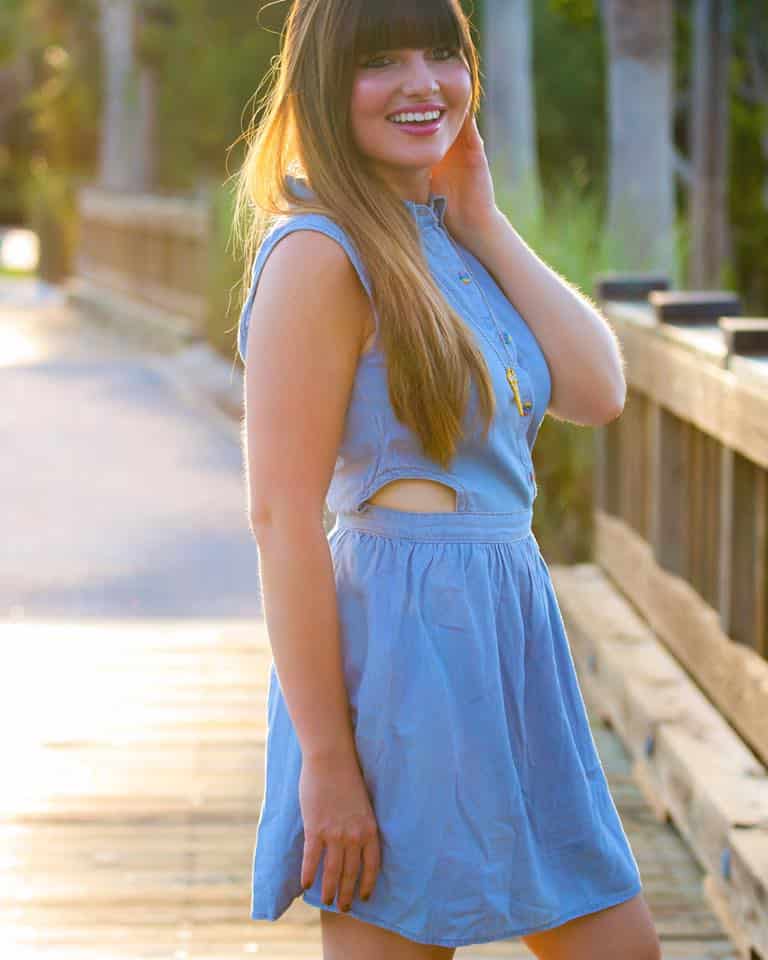 I LOVE this denim dress because it pairs perfect with cowboy boots I got and I can wear it with a simple cardigan or do a dark denim jacket with it… once a denim girl always a denim girl!
One of my readers' also suggested adding a simple wedge to this look which was an awesome idea for an event I have coming up! I'm a huge country music fan and I love how this dress is perfect for those concerts! It's always crowded so doing a sleeve denim dress definitely wasn't my first choice!
Comment below! What do YOU think of this dress I ordered online at Original Piece Boutique?! Where or how would you rock this look?