This post may contain affiliate links, which means I may receive a small commission, at no cost to you, if you make a purchase through a link!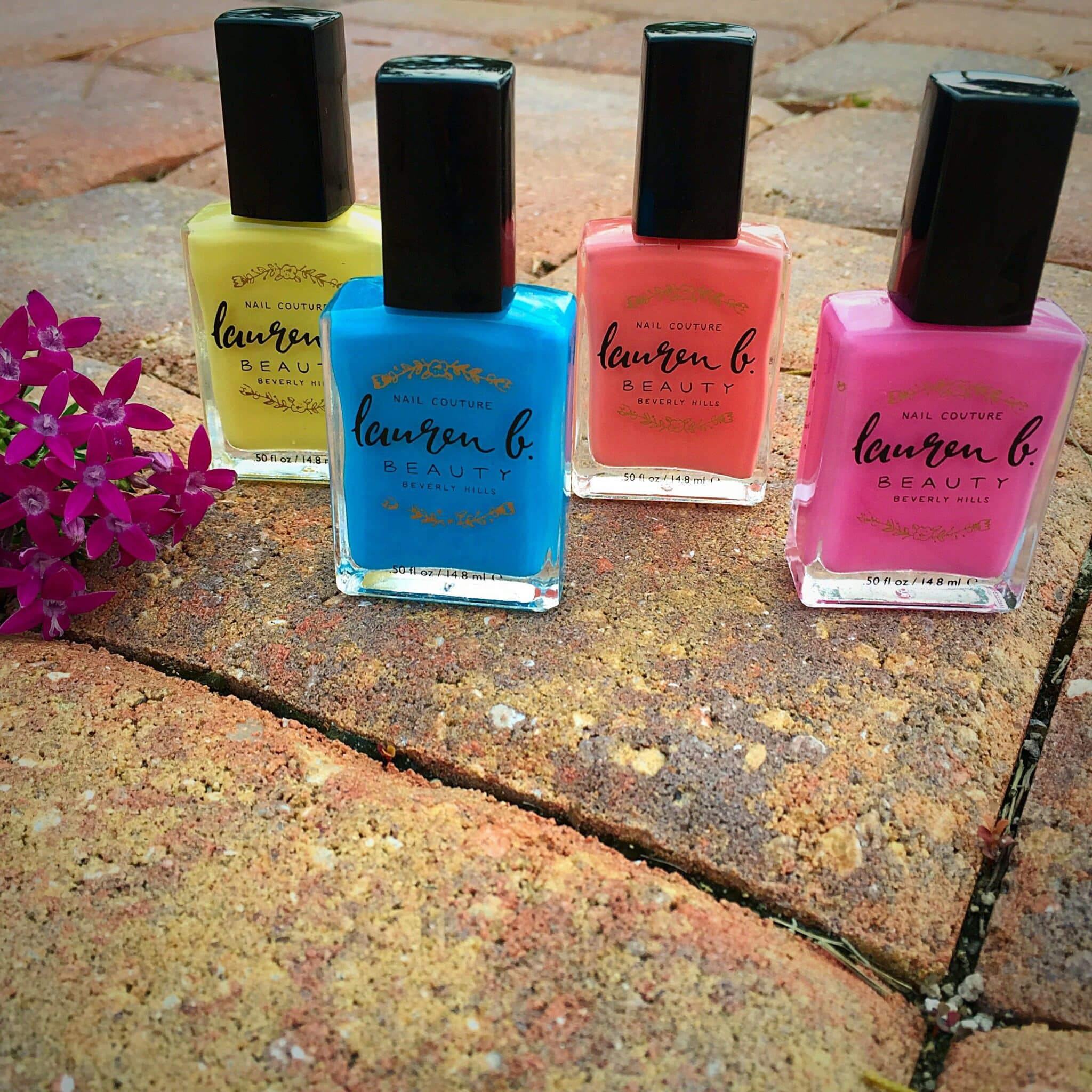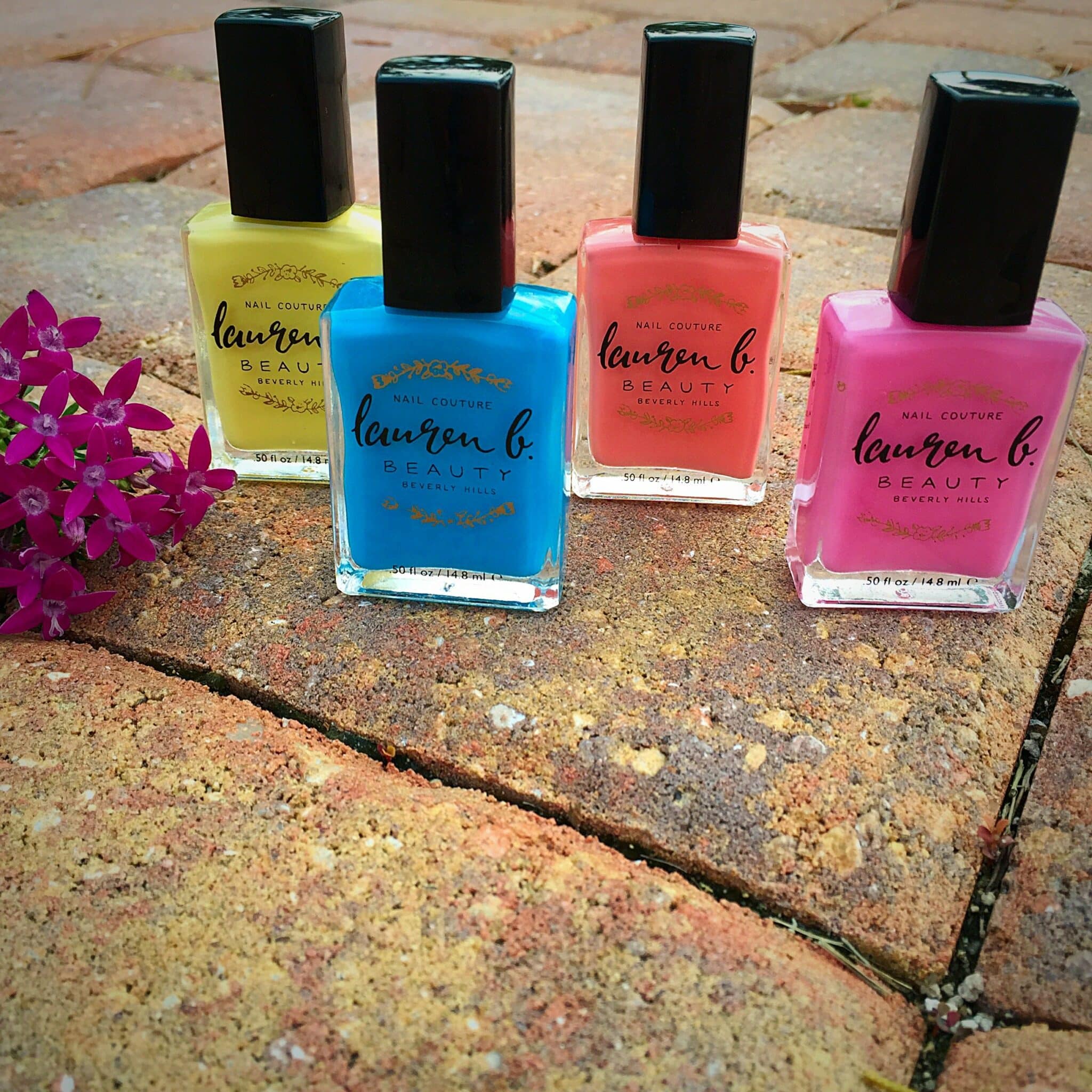 Today I went out and decided to brighten up the rainy day with a fresh manicure with my new Lauren B Beauty Nail Polish from Beverly Hills! I love to say I LOVE the entire summer collection!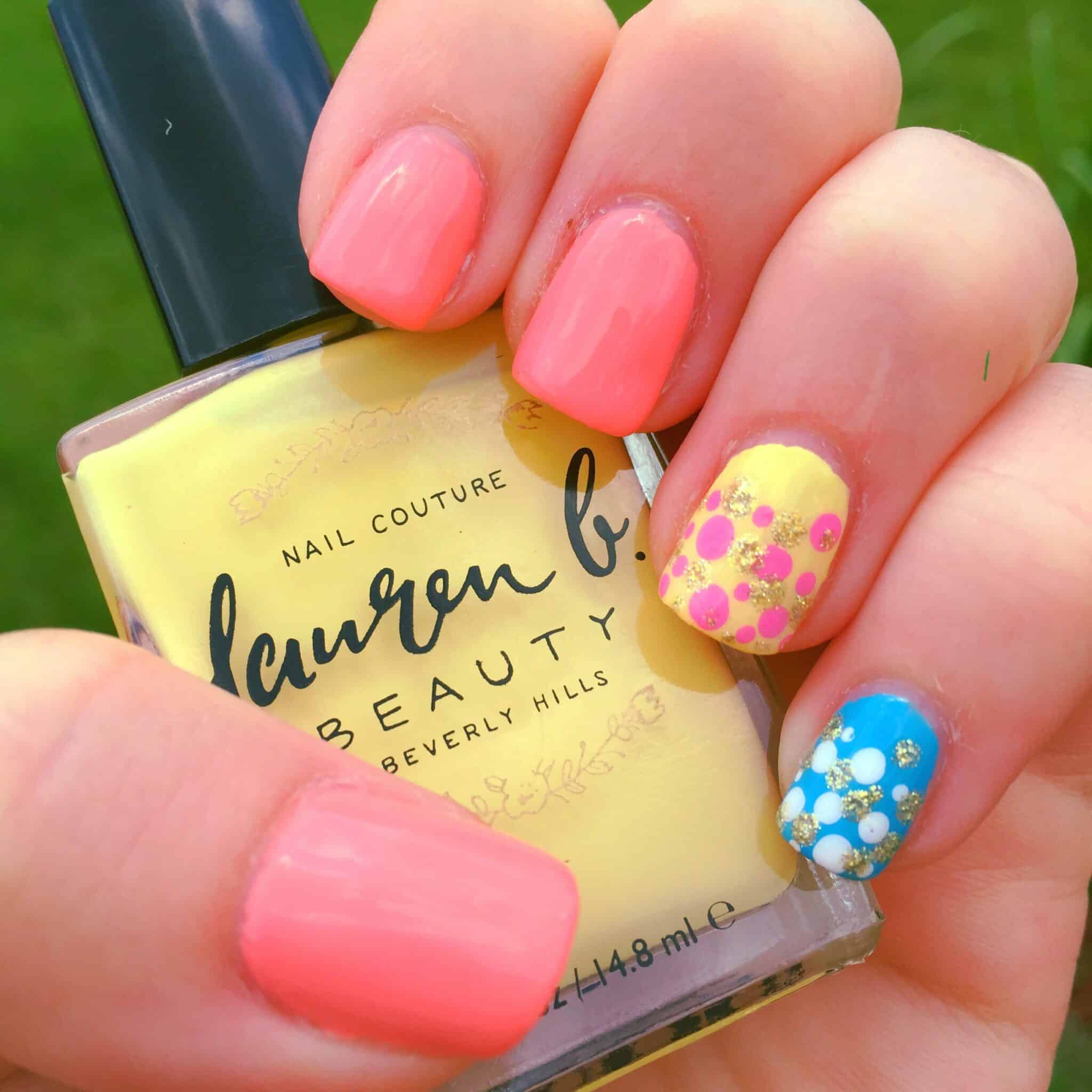 As you know I love bright colors and what better way to SCREAM SUMMER FUN than with bright nails to match! I found the nail design on pinterest and decided to just run with the mix of bright colors! I absolutely love how they turned out!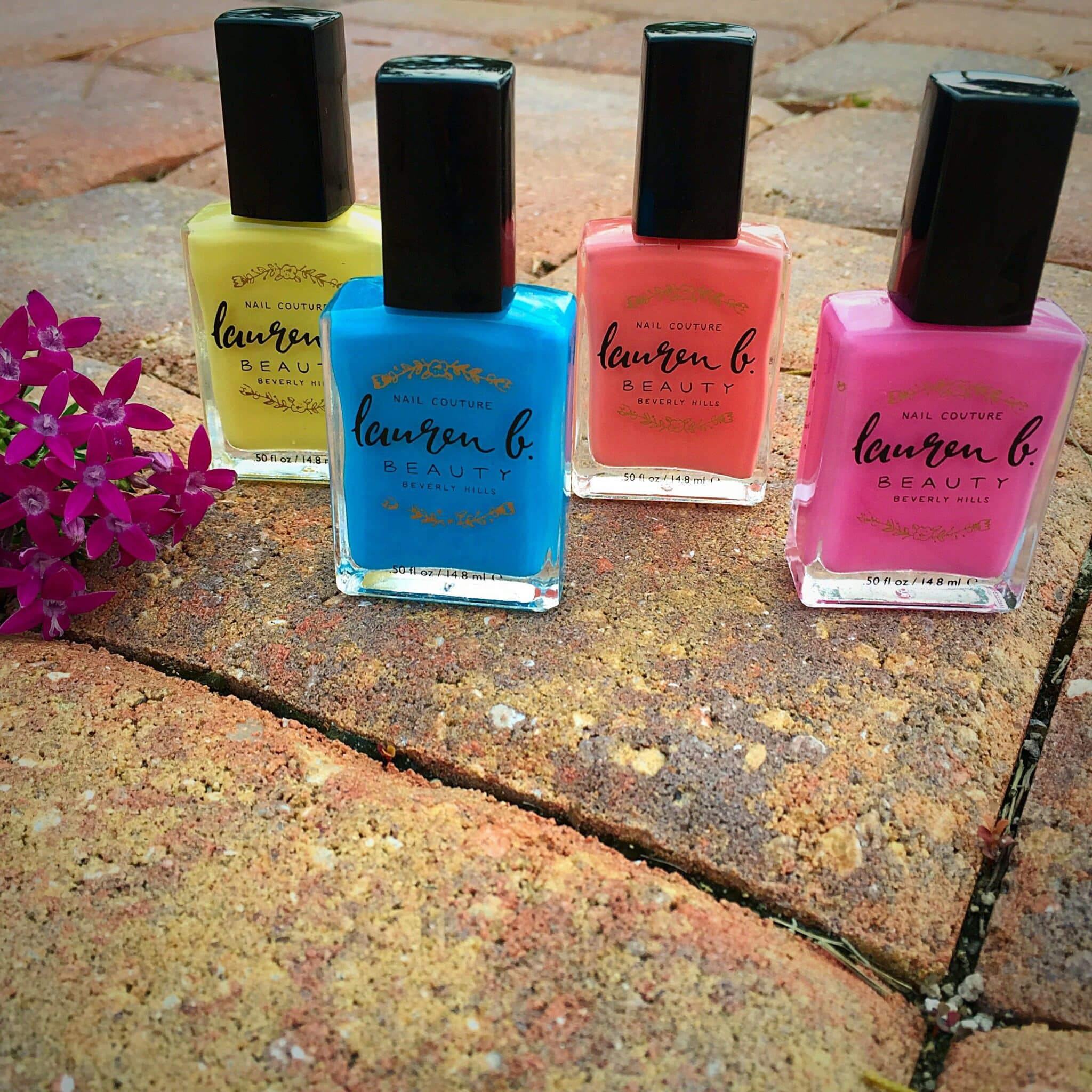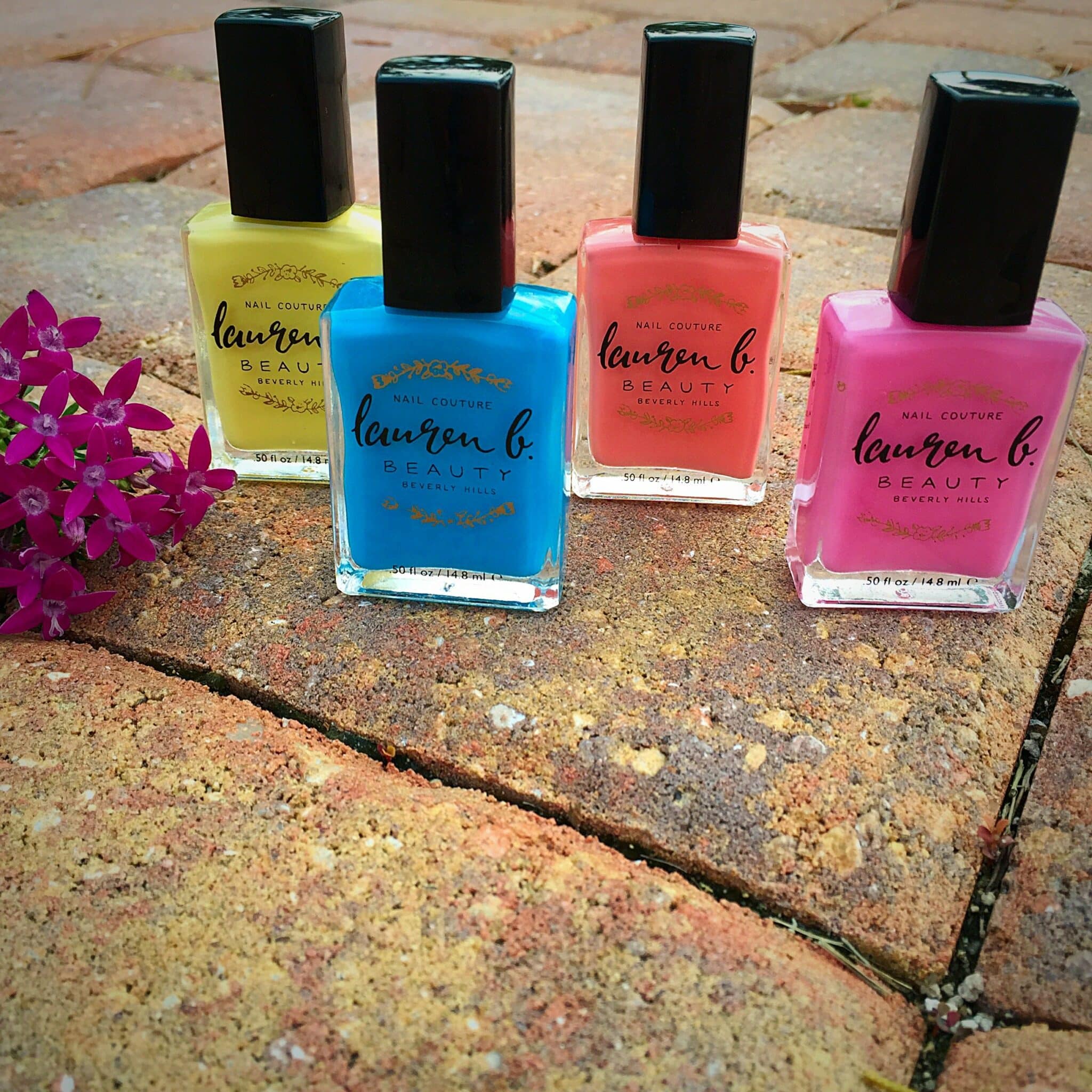 The polish was amazing too because I didn't have to do to many coats and it dried really fast, which as we all know to well is a major plus! 🙂
What do you guys think of my new summer fun nails with the gorgeous Lauren B Beauty summer collection polish?!