This post may contain affiliate links, which means I may receive a small commission, at no cost to you, if you make a purchase through a link!
This post is all about the 6+ Best Karen McManus Books to Read.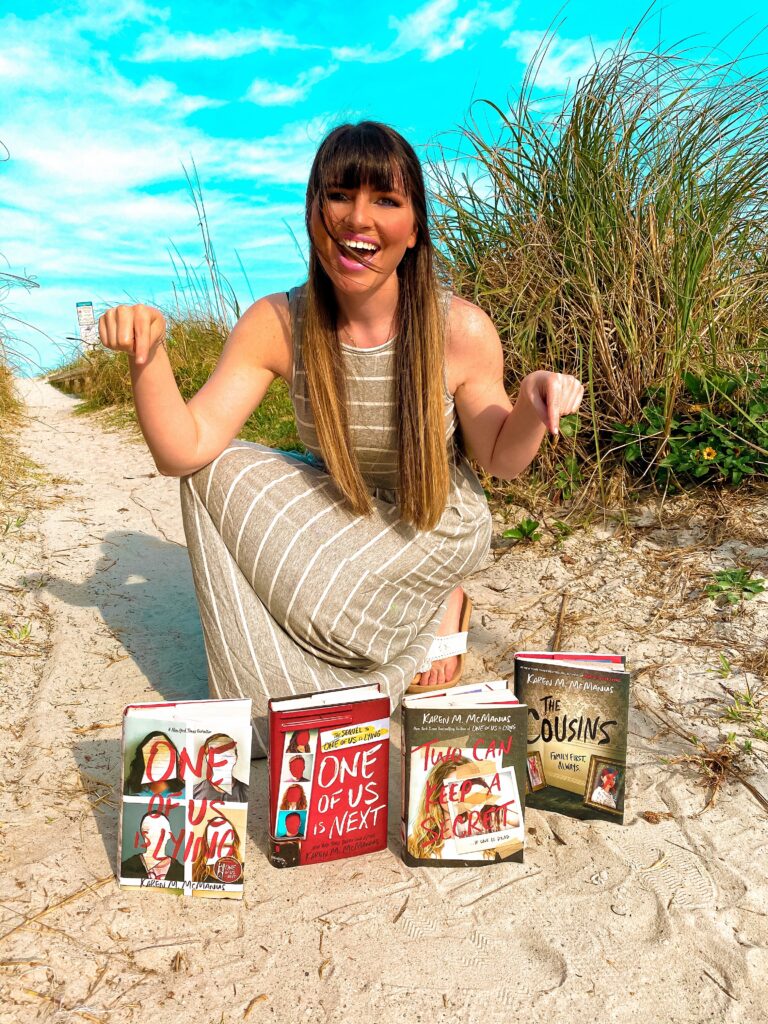 Karen Mcmanus's books first introduced me to young adult thrillers. I bought One of Us is Lying. As soon as I read it (in a day, I might add), I went out and bought every single one of her books. I couldn't get enough of her riveting plots, fast-paced writing style, and twisty endings where everything came together making her books irresistible to my bookshelves! I have read all her books and love each one of them. However, I will say some of them I love the most. So I decided to put together a list of my all-time favorite McManus reads.
Carly-Rae's Top Karen McManus Books:
"The twist at the end was mind-blowing! I've read hundreds of thrillers but this one still is at the top of my list. I did not see it coming at all! It's brilliant!"
"The classic Breakfast Club cast of characters that are very cliche but I still love them! Bronwyn remains my favorite character. I adore these characters!"
"I read this book in half a day. I couldn't put it down. It's twisty with great characters. I missed when I turned the final page."
"This brings back all the characters from One of us Lying and it gives me all the feels. The plot structure is also great. Definitely recommend."
6+ Best Karen McManus Books to Read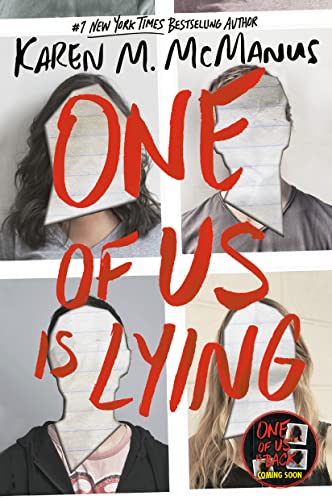 The story follows five Bayview High students: Bronwyn, Addy, Nate, Cooper, and Simon. The plot starts with all the students in detention when Simon dies suddenly. He has been poisoned, and the question comes down to who in that room wanted him dead. After all, investigators learn that Simon knew things about each of them where.
If it got out, it would mean the end of their social status, college acceptances, and more. They all find themselves suddenly thrust together even though they have hardly anything in common. Some are popular students, while others are nerds. But Simon's death has them all focusing on who murdered him because each of them claims their innocent. But are they? Find out when you read One of Us is Lying!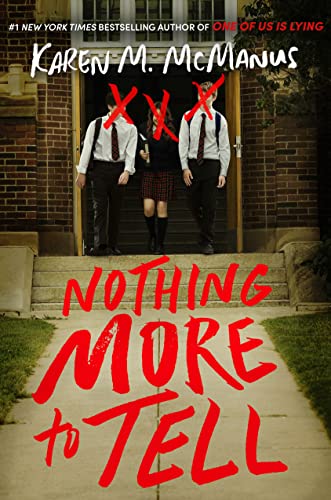 When Brynn left Saint Ambrose School four years ago, she left behind a story that shocked everyone. The body of her favorite teacher Mr. Larkin was found not too far from campus in the woods, and the murderer was never found. But now Brynn is moving back to town and has to face the friends she left behind, including her ex-best friend, Tripp, who was one of the kids who found the body.
To complicate matters more, Brynn just started her dream internship at a true-crime show, and she wants to dig into the haunting death of her teacher to find out what happened. No one will talk, and it doesn't help Tripp keeps giving her the cold shoulder. But Brynn doesn't give up and uncovers secrets that change everything. The murderer hasn't gone away, though, and with Brynn trying to dig up the past, she may just find herself next on the killer's list to keep the secrets of the past lost forever.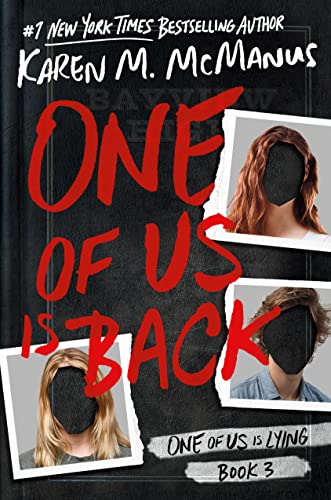 That's right. This book is book 3 to One of Us is Lying, and it takes place two years after Simon's murder. This book follows Bronwyn's younger sister, Maeve, and her friends. A copycat killer in Bayview leaves a mysterious message on a billboard before one of the crew disappears. Suddenly, they all seem to have a target on their back, and they must hurry to find out who is after them and why. More importantly, one of them has kept a secret from them all, and it may just have come back to bite them. Will they be able to solve everything before it's too late?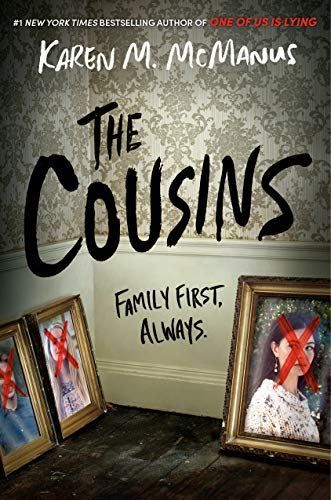 The story follows cousins: Milly, Aubrey, and Jonah Story. They don't know each other, but they have one thing in common (that they know of). Their grandmother disinherited them before they were born, but they don't know why. So when a letter arrives from her inviting them to her mansion on the island, they are curious, and their parents let them visit her. However, when they get there to get back in their wealthy grandmother's good graces, things don't exactly go according to plan. They start to learn dark family secrets that change everything. But the one secret they discover will change the entire family forever.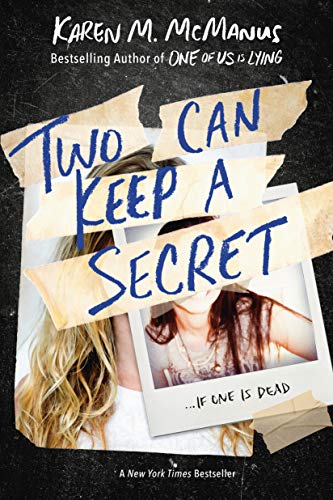 Ellery is moving to Echo Ridge. A small American town. But it's not ordinary. It has secrets. Her aunt went missing there seventeen years ago and was never found. Then a homecoming queen went missing and was found murdered five years ago. Now, Ellery is moving to this haunted town to live with her grandmother. Family secrets start to unravel, and so do the mysterious of the past. It doesn't help that whoever murdered the past victims declares this homecoming season the new target. To prove it, another girl goes missing, and with Ellery on the homecoming court, she could be the next victim like her late aunt was years ago.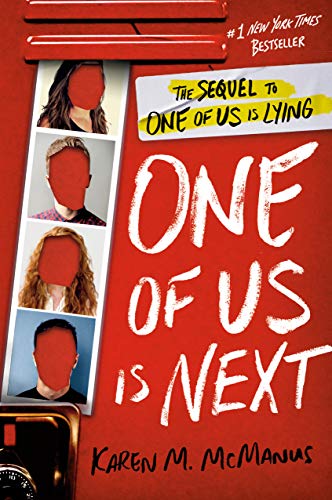 Ever since the Bayview Four were cleared of Simon's death, the school gossip system has been missing him. Without Simon's daily dose of gossip, things have been lacking. But with a new game: Truth or Dare, things are about to get…interesting and deadly. Phoebe is first, and she decides not to play, resulting in a dark secret being brought to life. Then there is Maeve, Bronwyn's younger sister, who learns you must accept the dare. But things start to turn deadly, and Maeve has learned that sometimes you have to protect yourselves before it's too late. But who is behind wanting to keep Simon's legacy alive?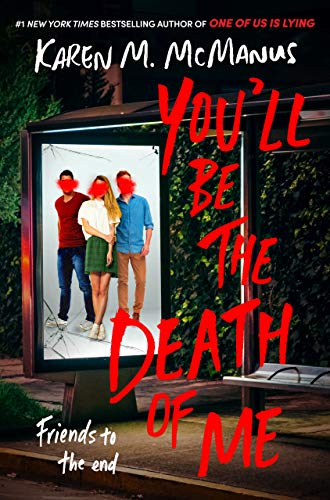 Ivy, Mateo, and Cal were once BFF's. But not anymore. The only thing that have in common now is that they all attend Carlton High. But when the day starts off horribly, the estranged friends decides to reunite and skip school. Thing Bueller's Day Off meets a murder mystery. The three friends soon find themselves with nothing to say so they decide to follow another kid at school who is skipping. Only they follow him and discover they have followed him to his own murder. Now, three of them find themselves thrust together, but they all have secrets and now it may be time to unveil it to find out what is really going on around them.
Table of Contents
In what order should I read Karen McManus books?
Karen McManus has written several books, and while most of them can be read as standalone novels, you can read them in order by publication. I would recommend reading One of Us is Lying, One of Us is Next, and One of Us is Back, in order to know the characters. However, you don't have too.
Is there a 3rd book in the One of Us Is Lying series?
Yes! One of Us is Back is the third book in the One of Us is Lying series. It brings back all our favorite characters and we get a final ending to this book series that gave me all the feels, especially since I'm a Nate and Bronwyn fan. It has great twists as well!
Is One of Us Is Lying the first book of the series?
Yes. One of Us is Lying started off as a standalone book and the first book by Karen McManus. However, due to it's popularity there was a second book published and most recently in 2023, a 3rd book in the series.