This post may contain affiliate links, which means I may receive a small commission, at no cost to you, if you make a purchase through a link!
This post is all about 10 Best Dorm Bedding Sets of 2023.
There are so many dorm bedding sets online that it gets overwhelming to figure out which one will work and which won't. I searched online and found so many options on Amazon. From bright colors to prints to solids, there are so many options.
Admittedly, I do have a favorite which I put below, but the great thing about the best dorm bedding sets on Amazon is they are affordable.
Carly-Rae's Top Dorm Bedding Sets on Amazon
"This one, I think it goes with anything. It's soft and comfy, and the colors allow it to go with anything in a dorm room."
"This white comforter is so trendy! From the color to the pattern, it adds a trendy twist to any dorm room."
"This comforter is so girly, and I love it. The pattern and the colors can really dress up a dorm room!"
---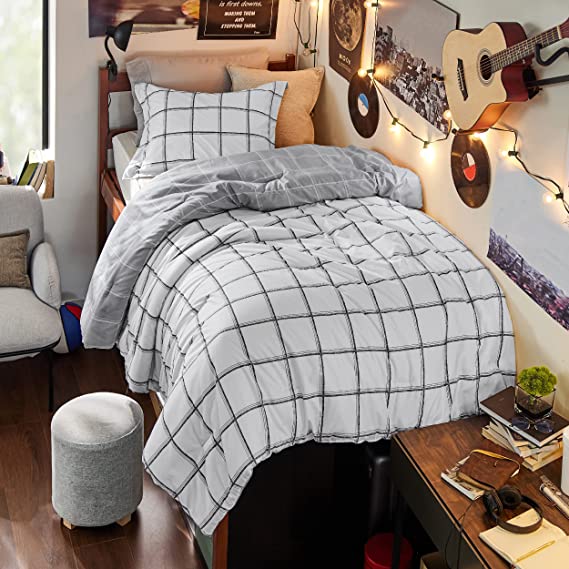 This comforter set is not only affordable, but the print is trendy. It also comes in many other prints. You can select which one suits your dorm best. The best part? This comforter set is reversible, which is why I had to include it in my list of the best dorm bedding sets on Amazon!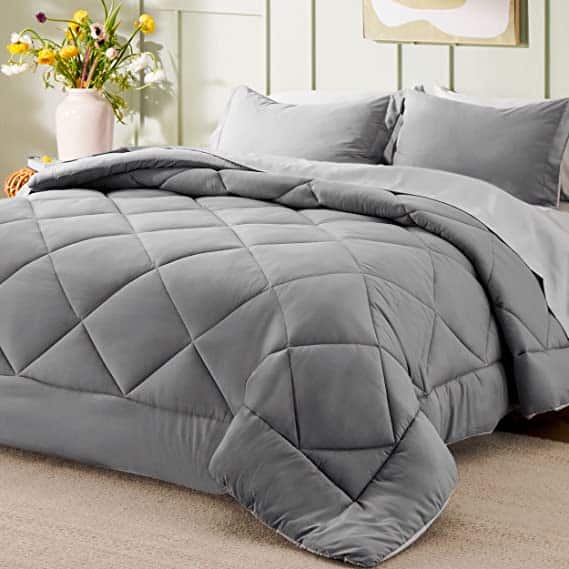 This solid comforter is not only soft, but it is versatile. The solid print isn't overpowering, so if you have a lot of dorm accessories, this comforter can tone it down. It's also really comfy!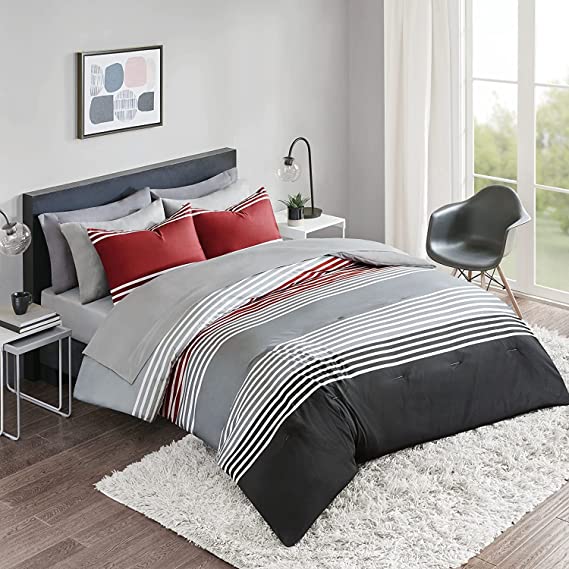 I included this comforter on my best dorm bedding sets on Amazon because of the contemporary print. The mix of grey and black with a pop of red really makes this comforter stand out. If you're going for a neutral dorm room with accent colors, this comforter will tie that in!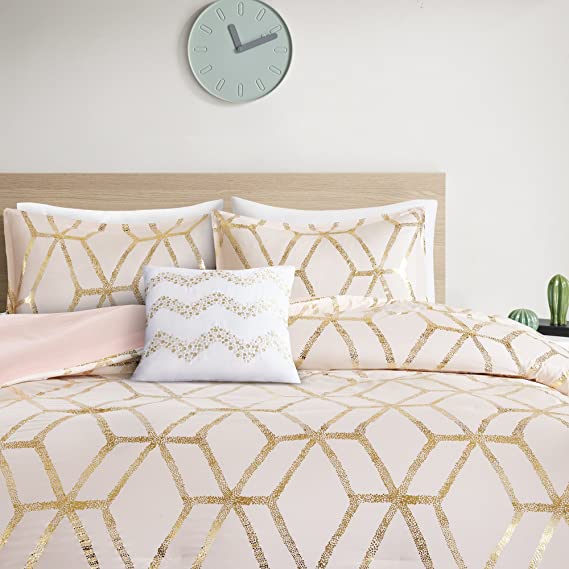 This comforter is great for a girly dorm room. I love the pattern and how it would look great with gold accents in a dorm room. It isn't overpowering either for a small space. Instead, it adds just the right amount of style to make your dorm room feel like a suite!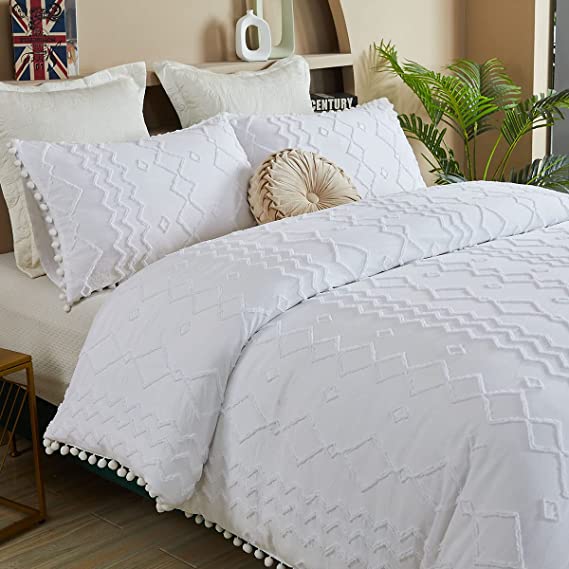 This white comforter is one of my favorites on the best dorm bedding sets. The reason? I love the white hue combined with the design. It really can transform a dorm room and make it feel like home.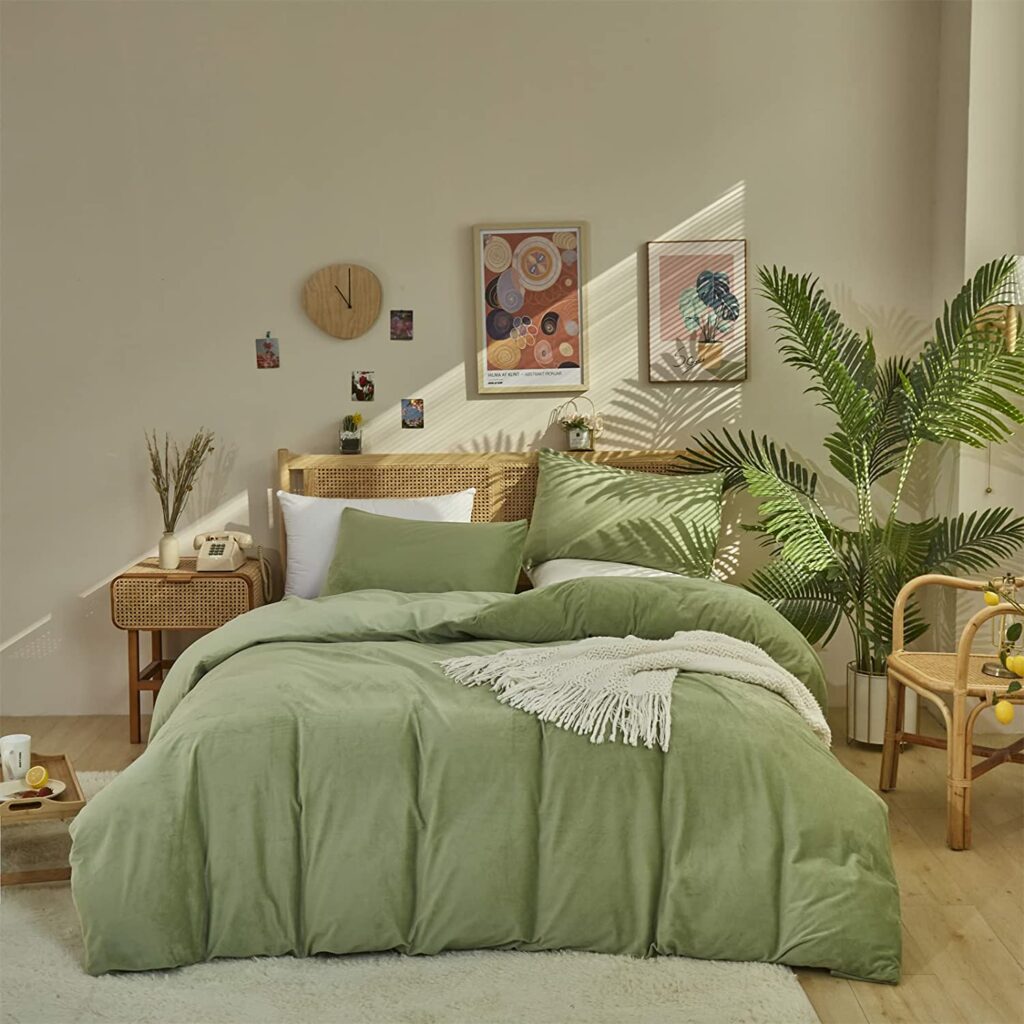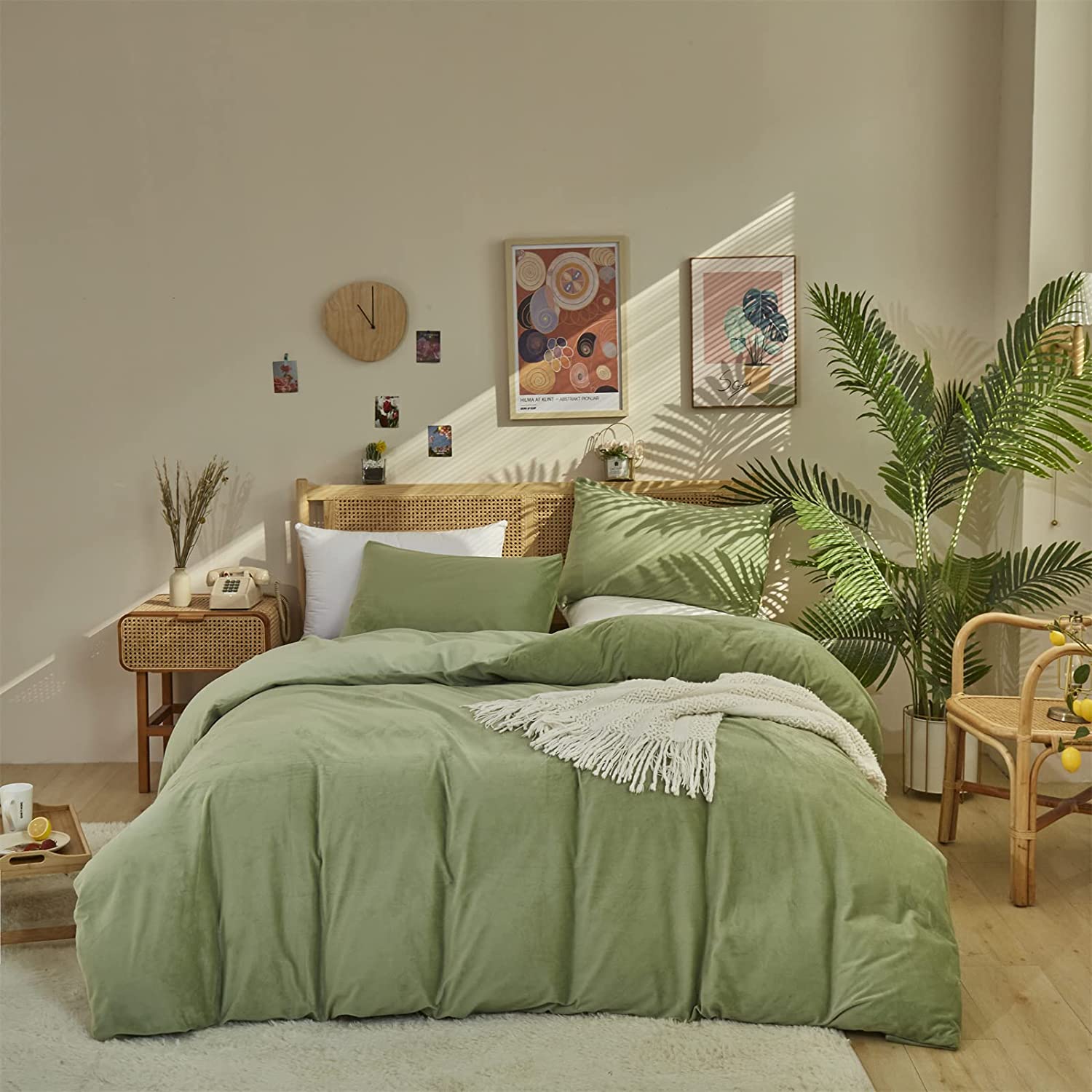 This earthy green comforter adds a relaxed vibe to your dorm. It's a great color to compliment any other earth tones you may have in your dorm. The throw blanket across it also looks great!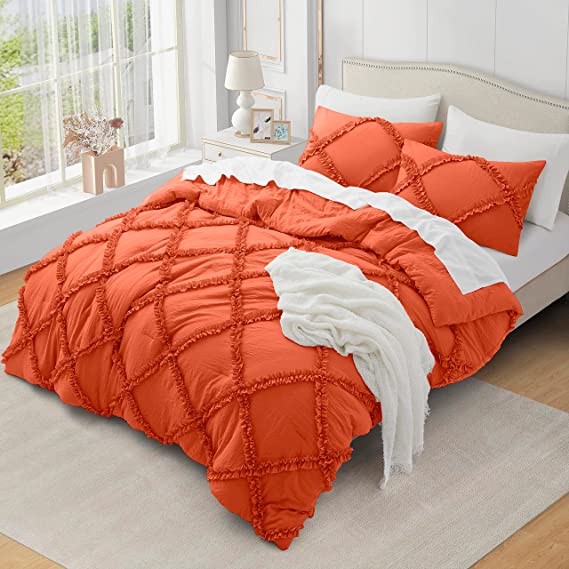 This comforter screams spring year-round. The bright color always puts a smile on my face, and so does the added ruffle design. It is the pop of color in a dorm that immediately makes your dorm stand out from others!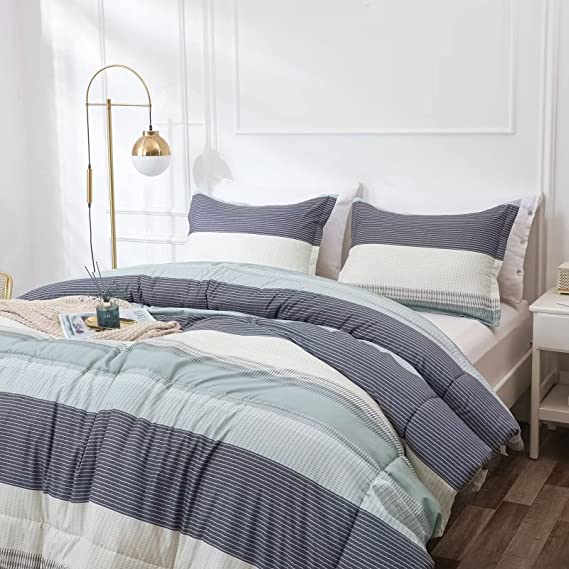 This comfort is on my list of best dorm bedding sets because I love the nautical vibe. I am a huge fan of the ocean, and if you are in a dorm room that is far from the sea, this comforter will make you feel the opposite. The mix of blue hues adds just the right amount of ocean trends!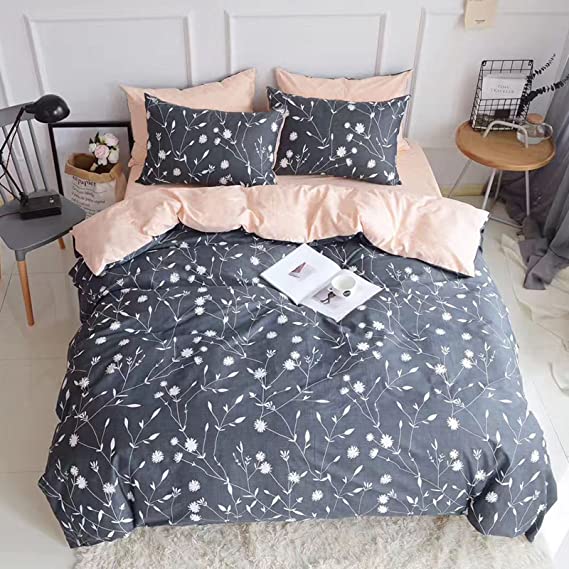 This mix of great and soft pink instantly puts this one on my list of the best dorm bedding sets on Amazon. The floral design makes this scream spring and adds a homey feel that I love to any dorm room.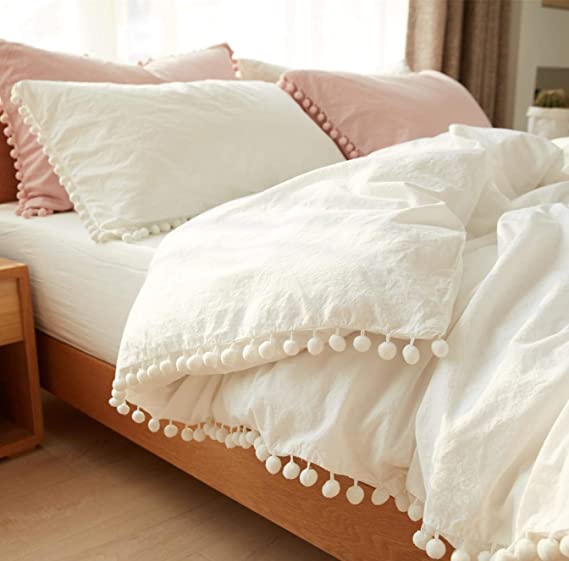 The great thing about this is how versatile it is in a dorm room. It comes in a variety of colors and prints. The added accents around the edge add a fun twist and instantly add a trendylook to your dorm room.
Table of Contents
What bedding is best for dorm rooms?
When it comes to bedding for dorm rooms, you need to pick items that are comfortable, durable, and easy to clean. A few things that may work well are:
1. Twin XL Sheets: A lot of dorm rooms have twin beds to picking comfortable sheets is a must.
2. Mattress Pad: A love a great mattress pad. The ones that are thicker always work best for me. It makes me feel as if I'm sleeping on a comforter.
3. Comforter or Duvet: Pick a comforter that is pretty yet durable.
4. Pillows: Having comfortable pillows are always a must.
5. Throw Blanket: A blanket works great for when you just want to take a nap.
What size comforter is best for college dorms?
Generally, a dorm room has a twin bed provided. So you will need to look for a twin comforter for your dorm room.
Should I bring a comforter to college?
Yes! Generally, you need to bring your own bedding. A comforter can add a trendy touch to your room, and in colder months, it will keep you warm.