This post may contain affiliate links, which means I may receive a small commission, at no cost to you, if you make a purchase through a link!
So I got inspired and me and another artist came up with a GKey designed around Beauty and the Beast. I wanted a key that expressed that message behind the Beauty and the Beast and I wanted whoever wore the key to spread that message through their journey.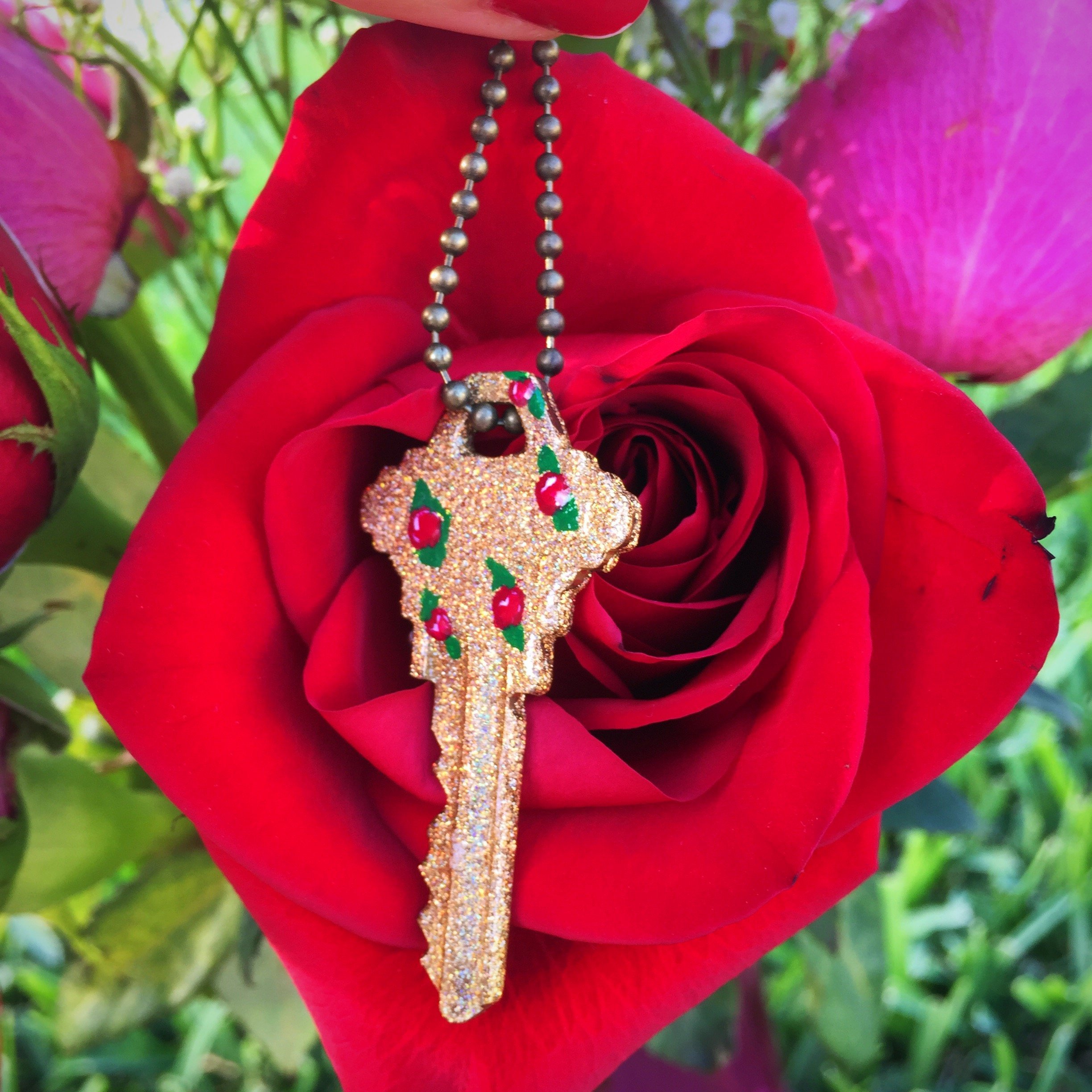 Beauty and the GKey is one of my favorite designs. It has a solid all gold glitter background and it's accented with red roses. I think that gives it that fairytale feel I love. No only only does this GKey represent to look past what people look like, but I'm hoping when whoever wears this amazing GKey design that they hold the key to their journey and find what makes them the happiest.
What do you all think of this necklace design? Click image above to be the one to purchase this amazing key necklace!