This post may contain affiliate links, which means I may receive a small commission, at no cost to you, if you make a purchase through a link!
Today, author Jessica Lemmon joins me to chat all about her latest release, America's Sweetheart. I cannot wait to get started in our chat!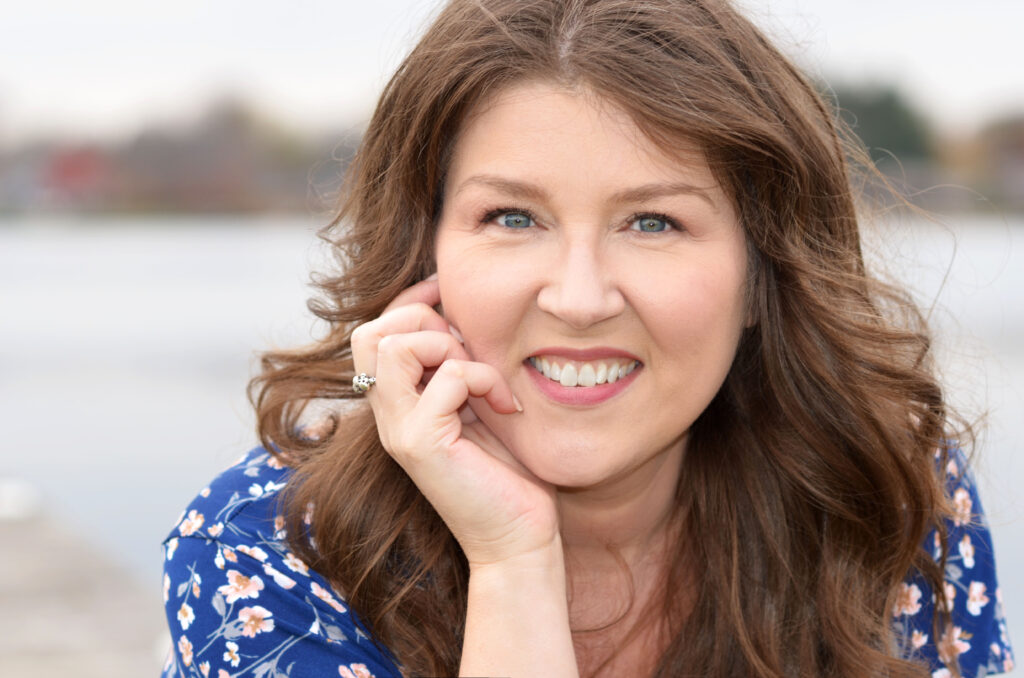 Jessica! We are so excited to have you join us! Tell us more about America's Sweetheart.
Jackson Burke and Allison Murphy have spent a decade apart on opposite sides of the country. As college sweethearts, each of them chalked up their relationship as one that just didn't work out. When Allison is shunned by her fellow actors and actresses, she heads home to lick her wounds, but instead of finding her parent's home, she finds her ex-boyfriend there instead. He's doing a construction job for her parents while they're away on a trip which gives us the delicious trope of close proximity combined with a second chance. Swoon!
This romance story brings back together an old flame. What inspired you to tell the romance of Allison Murphy and Jackson Burke?
I love a reunion story, and these two have been apart for ten years. Allison chased her dream to Hollywood, and Jackson stayed in Ohio to work for his dad. I wanted to know if these two were meant to be, but the timing was off, and if, once they were reunited a decade later, those sparks still flew. (Spoiler alert: BOY, DID THEY!)
What makes this romance stand out from others you've written?
America's Sweetheart was the first time I wrote a character who was an actress. Hollywood as a backdrop for a setting doesn't always do so well in romantic fiction, but I wanted to take the idea and flip it on its head. So I added in a reunion of college sweethearts and a bit of drama (Allie is accused of stealing an Oscar from a very famous actress and then is ostracized from Tinseltown!). It was so much fun, and since the book happens back in her hometown, it's super relatable for readers as well.
Who was your favorite character to craft?
I love a hero who is grouchy and cold on the outside but a big gooey marshmallow on the inside. It's always so wonderful to watch his protective side come out with the heroine. Jackson certainly attempted to wall up so he wasn't hurt by Allison again, but seeing his softer side emerge was by far my favorite.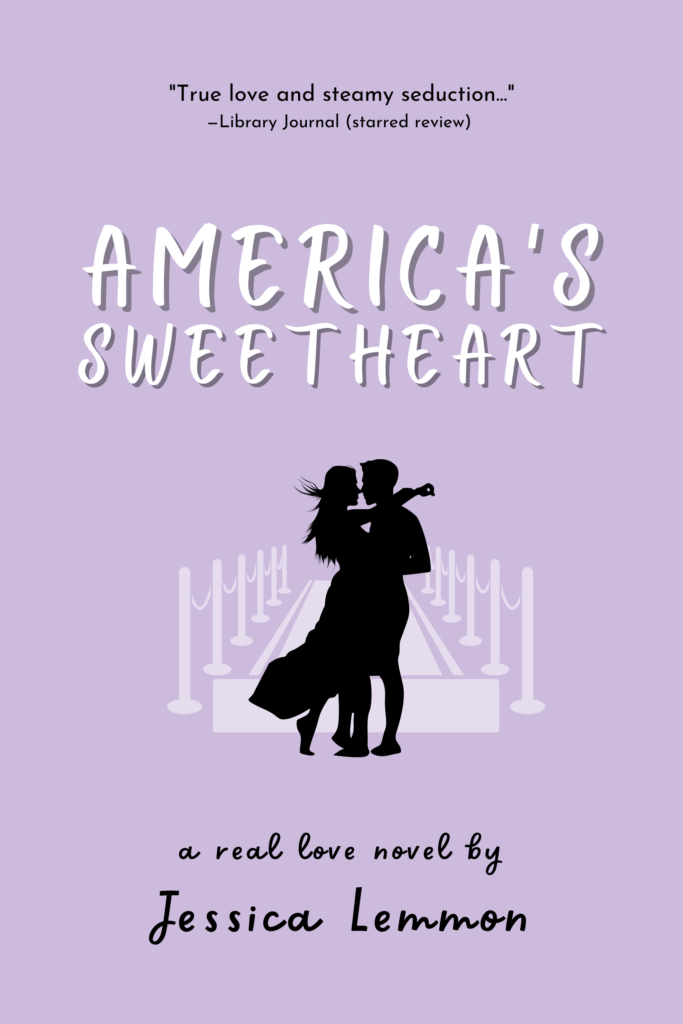 What are you most excited for readers to read in America's Sweetheart?
The first half of the book is written solely from Jackson's point of view, so I look forward to readers settling in with the hero and getting to know him really well first. That was unique to this book. I'd never done that before!
Let's talk about your writing! Did you always want to be an author?
I always wrote poetry and enjoyed writing papers for school, but I didn't actually believe that the job of "author" was available to me. Then I read Twilight and was absolutely obsessed. By then, I had been reading romance novels for ten years and had entertained the idea of writing one myself. Diving into that whim was the best thing I ever did. Always, always chase your obsessions and your passions. They're there for a reason!
You write in multiple genres and have numerous novels. What are the hardest and easiest parts of writing so many different books?
The most challenging part is the book's length. A novel like America's Sweetheart clocks in at around 65-70k words, but a Harlequin novel is just 50k! Being able to tell a complete story without dragging for a longer version or skipping too much in the shorter version is an art.
The simplest part for me is switching up the points of view. I write in both third person and first person POV, and I really like mixing it up. It keeps my brain happy.
How do you keep your ideas aligned in the novels you work on? Do you outline? Have a notebook filled with notes?
I write a synopsis for the book, even for my self-published novels. It used to be a step I DREADED, but it really does help keep me on track for the direction of the plot. That said, whenever my characters intercede and want to go in a different direction, I usually follow them. They often know better than I do. 😊
What advice would you give to aspiring authors?
I'll give you three. 😊
If there is a story in your heart, you are meant to have it. Not someone more experienced in writing it, but YOU.
Write for the wastebasket. Don't worry if it sounds silly, or you might be embarrassed to write what you just wrote. Write it now, and edit it later. Don't let your brain get in the way.
Read, read, read! The more books you read in your genre, the more you will uncover patterns in writing that will aid you in your own writing. Learn passively. Just read and let your big, beautiful brain connect the dots automatically.
Before I let you go, tell readers where they can find you on social media!
Thanks for having me! Here are all the places readers can track me down.
Website: https://www.jessicalemmon.com
Goodreads: https://www.goodreads.com/author/show/6551749.Jessica_Lemmon
Amazon: https://www.amazon.com/author/jessicalemmon
Facebook: https://www.facebook.com/jessicalemmonbooks
Facebook Group: https://www.facebook.com/groups/lemmondrops
Instagram: https://www.instagram.com/jlemmony/
Twitter: https://twitter.com/lemmony
TikTok: https://www.tiktok.com/@jesslemmon
Bookbub: https://www.bookbub.com/profile/jessica-lemmon
Pinterest: https://www.pinterest.com/lemmony/
Go check out Jessica! Let us know any other questions you have below, and give this post an emoji! You can also check out more author interviews here.
Table of Contents