This post may contain affiliate links, which means I may receive a small commission, at no cost to you, if you make a purchase through a link!
Today I was so excited to wear my new All American Girl Dress! I absolutely love the red color and the belt that yes, came with the dress!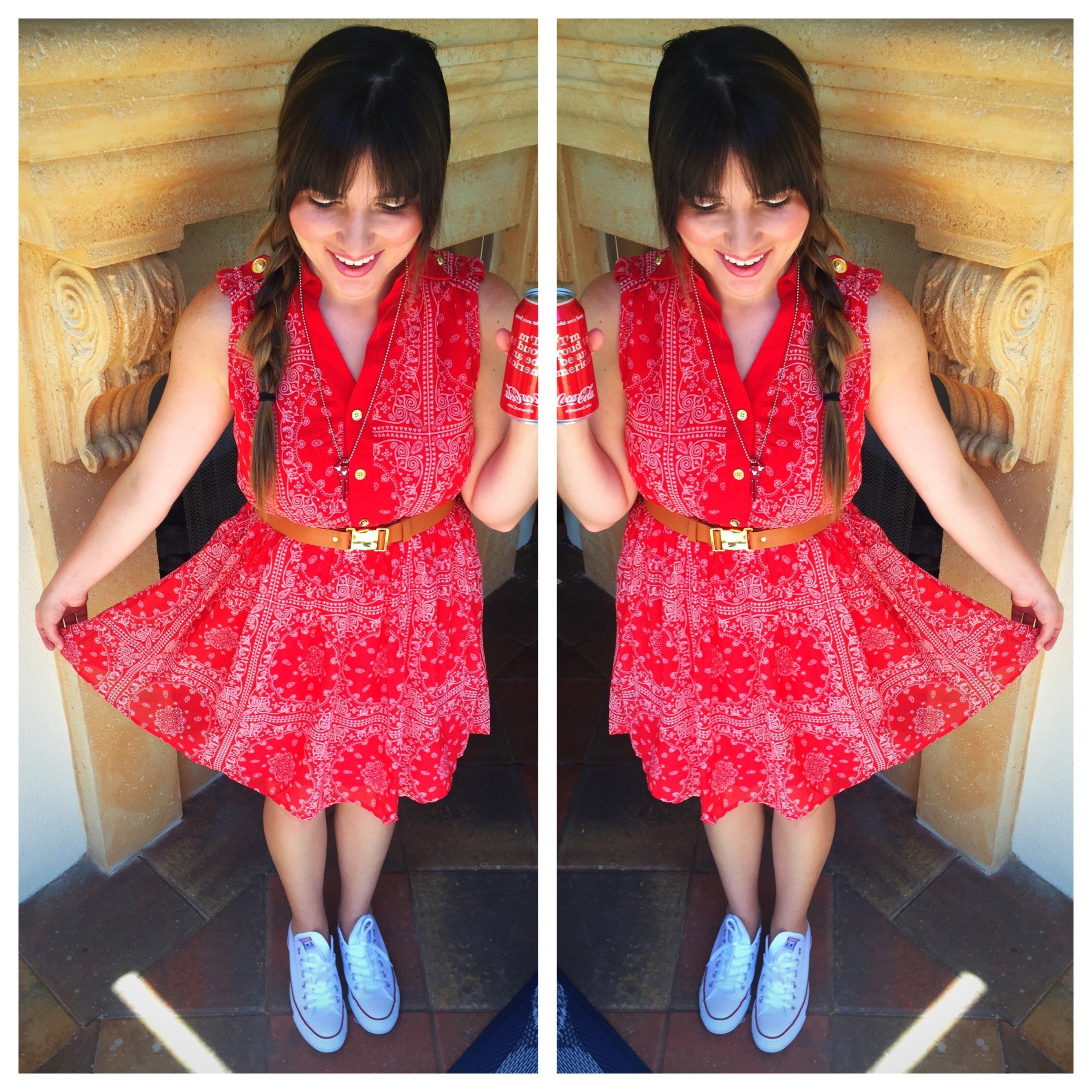 I paired it with my new converse sneakers that I have been wearing with all my outfits and I love how it gave it a trendy twist!
I did a simple side braid with this look for that 'all american' look.
I was so excited when I saw it online for only $34.40 + FREE SHIPPING! I got it the next day and I love how perfect it pairs with m shoes! I can also add my denim jacket with this dress in the fall, which is another reason I got this dress!
What do YOU think of my new outfit?! YAY or NAY!?