This post may contain affiliate links, which means I may receive a small commission, at no cost to you, if you make a purchase through a link!
I couldn't help but being a tourist as I'm currently on a road trip and yesterday I was in Tennessee!  I had to take a photo with this vintage train! It was huge and you see the vintage detail on the train, which was absolutely amazing!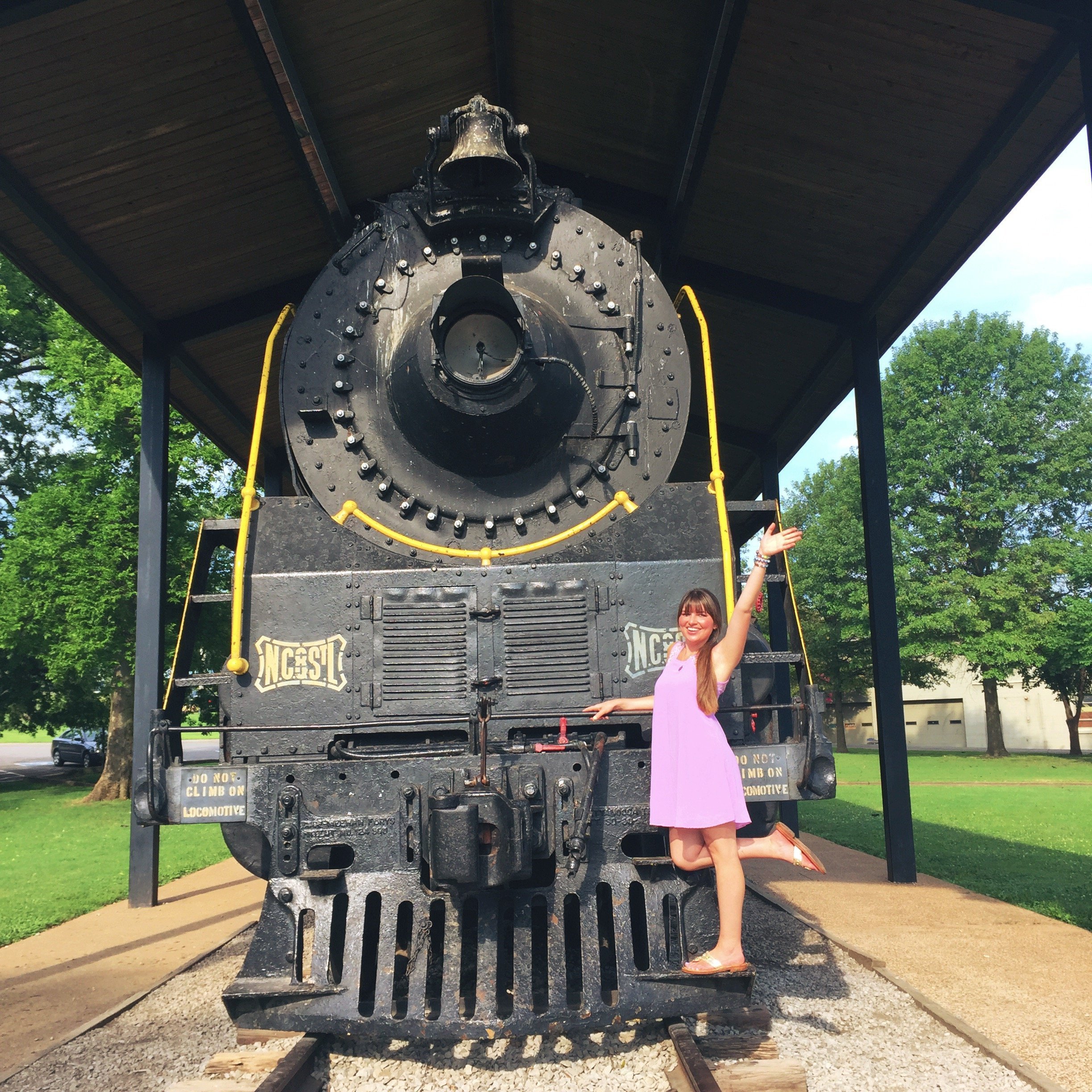 As some of you know I'm a huge vintage fan and this train was amazing. I wore this new gorgeous lavender dress from Original Piece and paired it with my new Palm Beach Sandals. It was perfect for the hot Tennessee heat wave.
I also couldn't forget to bring my Tervis minions with me! They were on the move as well and helped keep me hydrated in this hot summer.
I had on my favorite Gbeads you can see in the photo as well!
Tell me what you think?! Have you ever been to Tennessee?!