This post may contain affiliate links, which means I may receive a small commission, at no cost to you, if you make a purchase through a link!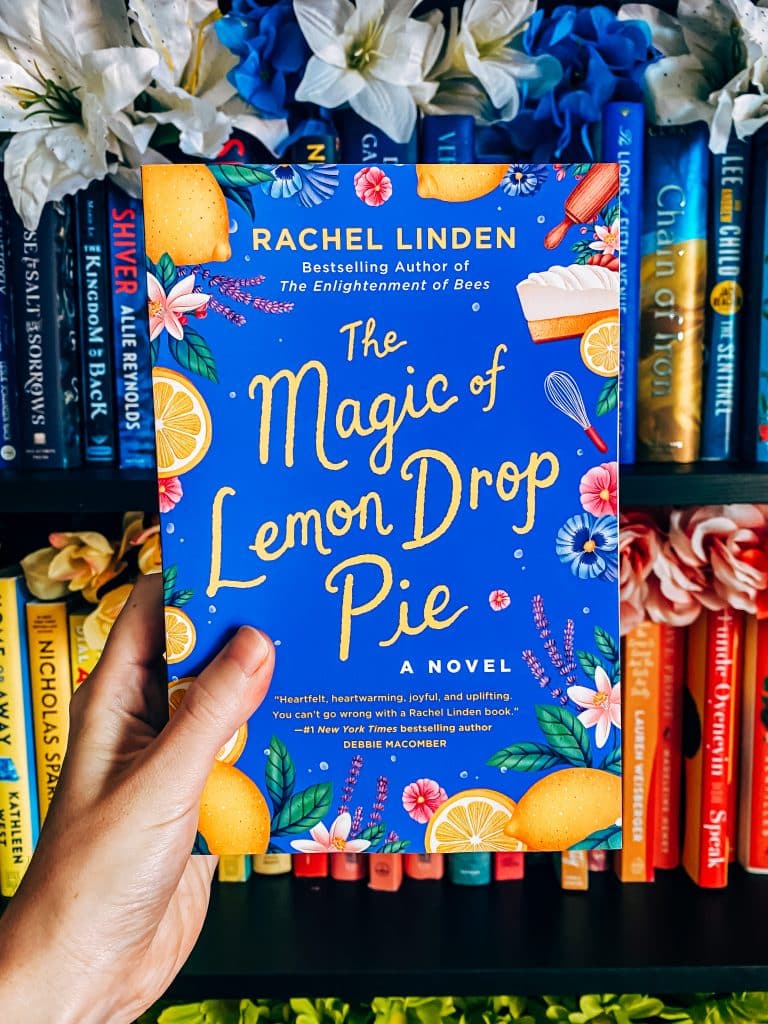 The Magic of Lemon Drop Pie by Rachel Linden is my HeyitsCarlyRae Book Club Pick for August! I'm so excited! At first, we were all chatting about picking a thriller, but then I suggested this book. Between the cover and the title, it got my bookish besties talking. The Magic of Lemon Drop Pie won over a thriller in the polls. And while I admittedly wanted to read a thriller, I was so excited this one got picked!
It centers around Lolly Blanchard, whose life is figuratively and physically filled with lemons. Her mother died ten years ago, and since then, Lolly's life has been anything she imagined. She broke up with her first love and abandoned her dreams of owning a restaurant to go home and help her father's diner stay afloat. Lolly also had the responsibility of her younger sister. Now, Lolly is thirty-three and starts questioning her life is and where it is going. What if questions fill her mind…what if she stayed with her boyfriend…what if her mom was still alive? Well, thanks to three lemon drops, Lolly is able to relive a day in her life that could have been.
I can't wait to read this! If you've read it, comment and let me know! If you want to join us and read message me on INSTAGRAM @heyitscarlyraebookclub