This post may contain affiliate links, which means I may receive a small commission, at no cost to you, if you make a purchase through a link!
Hey Everyone!
Today I decided to feature the Gkey The Earth Laughs in Flowers! It's one of my favorites because I love the flower design the blue color background of the key.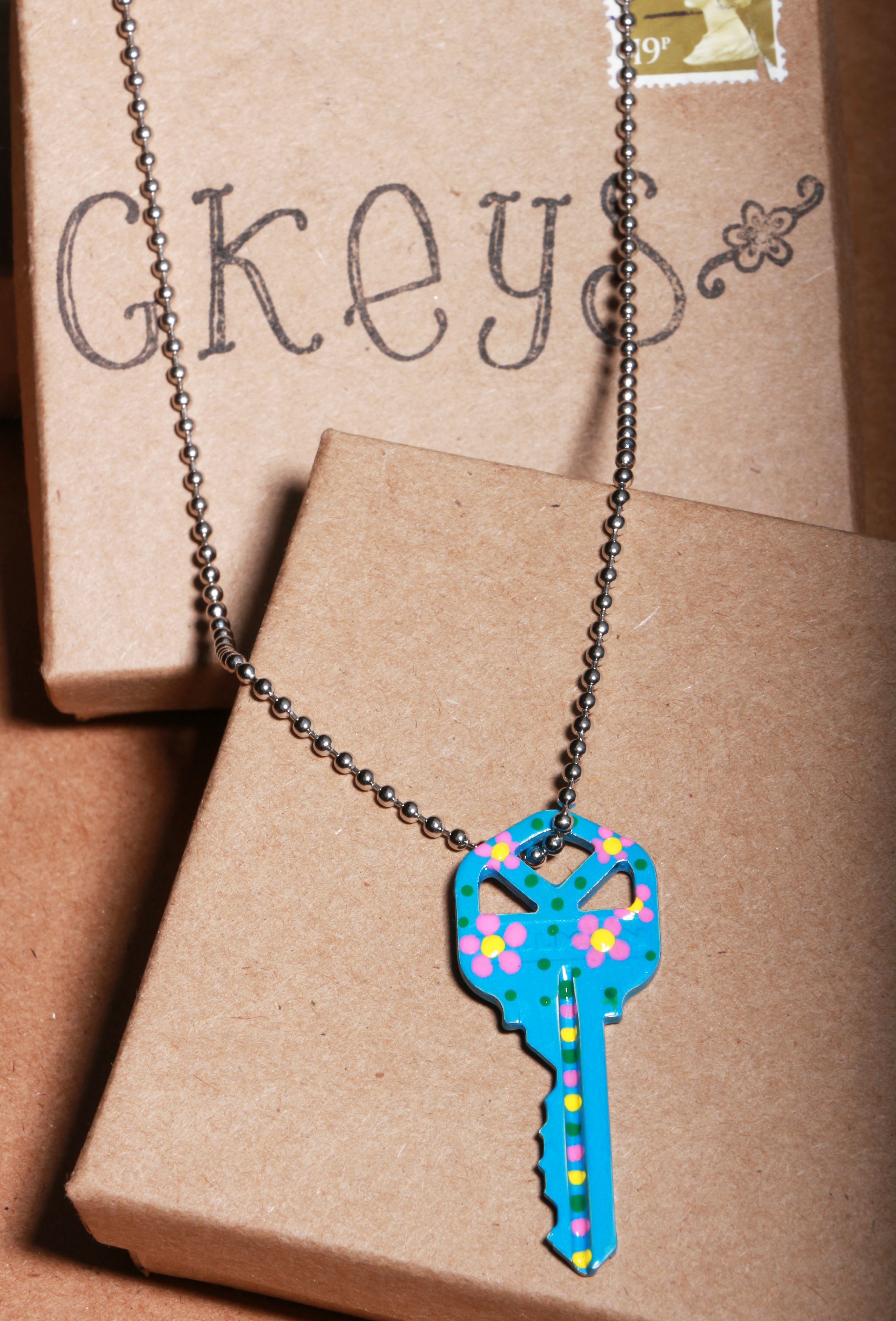 I decided to design it with some polka dot accents because it gave it a 'pop' of color design.
When I looked at the finish product of the key after the designing phase, the key looked like 'The Earth Laughs in Flowers.' I love the mix of colors and I think it's perfect for summer! This key will go with any or all of your favorite summer outfits because of the mix of blue, pink, green, and yellow hues! Let the necklace make you outfit statement.
Remember not one key is designed a like. No one will have they key but you.
When you wear you key necklace remember, 'Life is a journey and only you hold the key.'
Comment below and let me know if you love this design!