This post may contain affiliate links, which means I may receive a small commission, at no cost to you, if you make a purchase through a link!
So today I took a long stroll outside and headed home when it reached sunset. It gave me time to clear my head and just enjoy finally a nice sunny day. I could hear the birds chirp and sound of my own thoughts.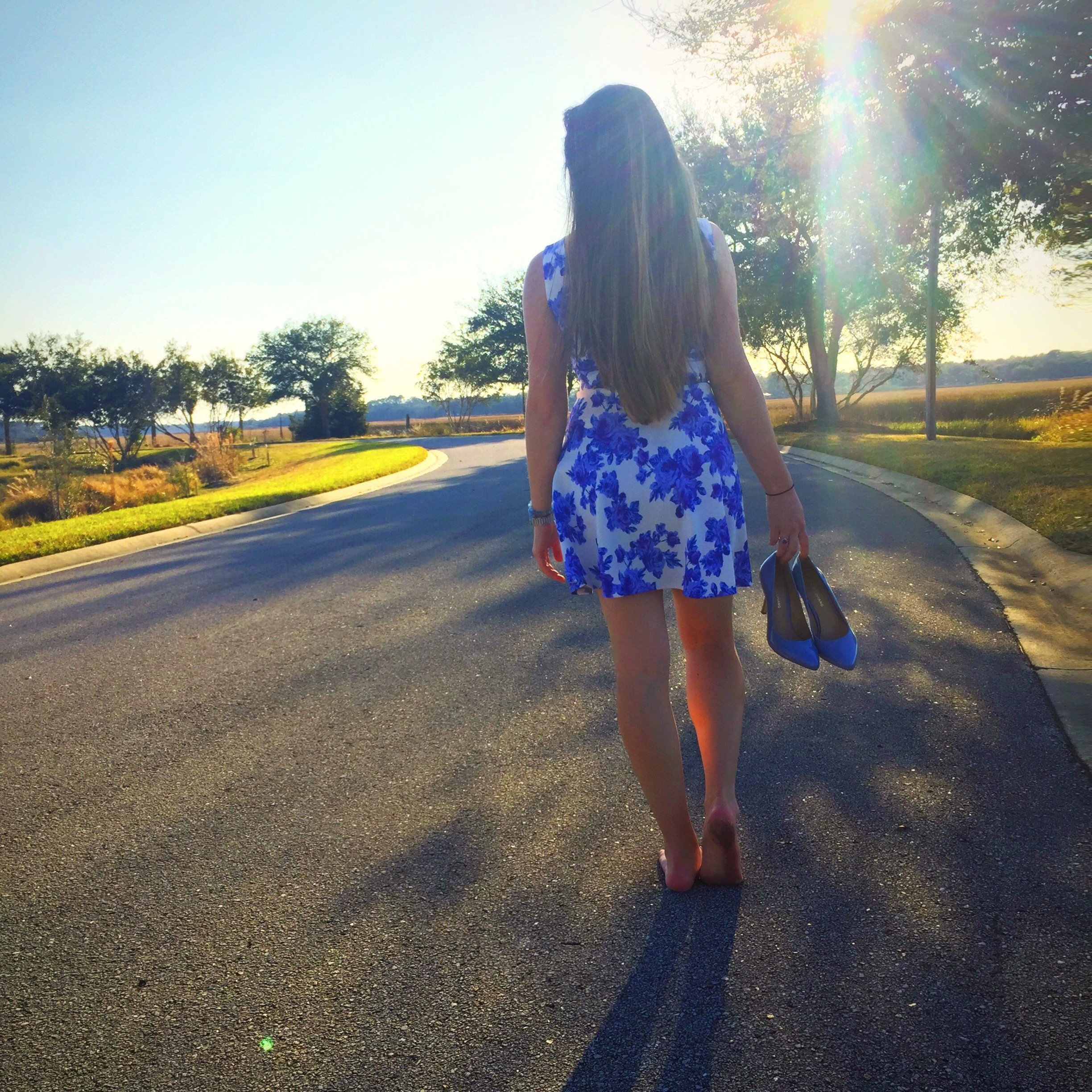 As I walked back, my shoes in my hand, because let's admit high heels aren't always the most comfortable thing to wear, especially on a walk… 😉
I started to think that you don't always have to follow the path that 'you' think is right. Sometimes you have to take the road less traveled because admit it, it can be right for you. That's what I realized today as I walked back.
What are your thoughts? Agree? Take the Road Less Traveled?