This post may contain affiliate links, which means I may receive a small commission, at no cost to you, if you make a purchase through a link!
I just got my nails done today & I love the summer fun colors! It was my first time getting gel nails and I admit I was nervous at first. But after getting them I don't know how I never got gel nails before! OMG I love them! My nails feel thicker and they are so shiny and it's all my natural nail… acrylic free!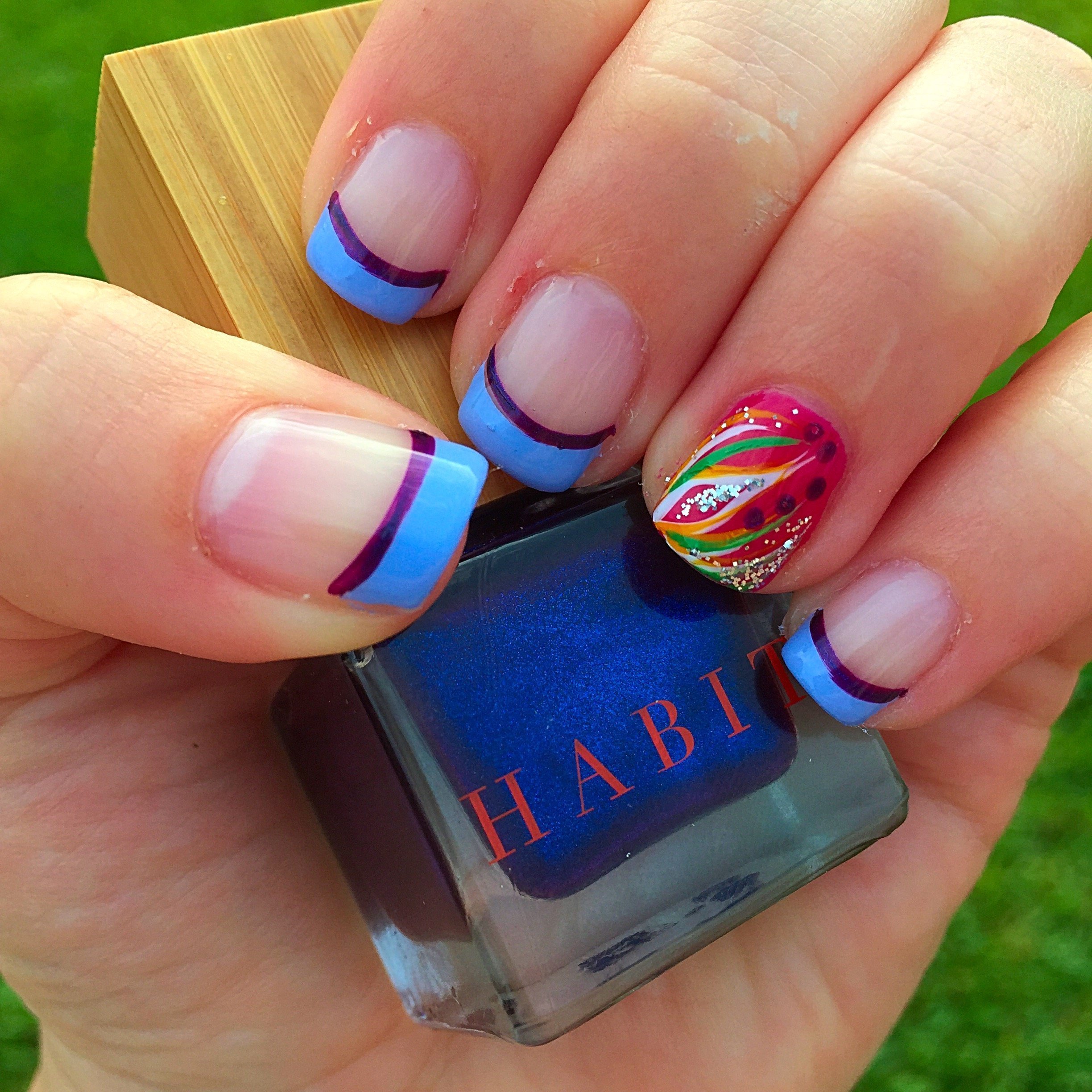 The best part about my Summer Gel Nails is the amazing Habit Cosmetics Nail Polish! It is gorgeous! The best part of the nail polish is it uses Myrrh extract and is the only nail polish brand that uses that which naturally strengthens your nails…. which we all know those of us that are nail polish fanatics (like me) that when we paint our nails so many times are nails start becoming weak.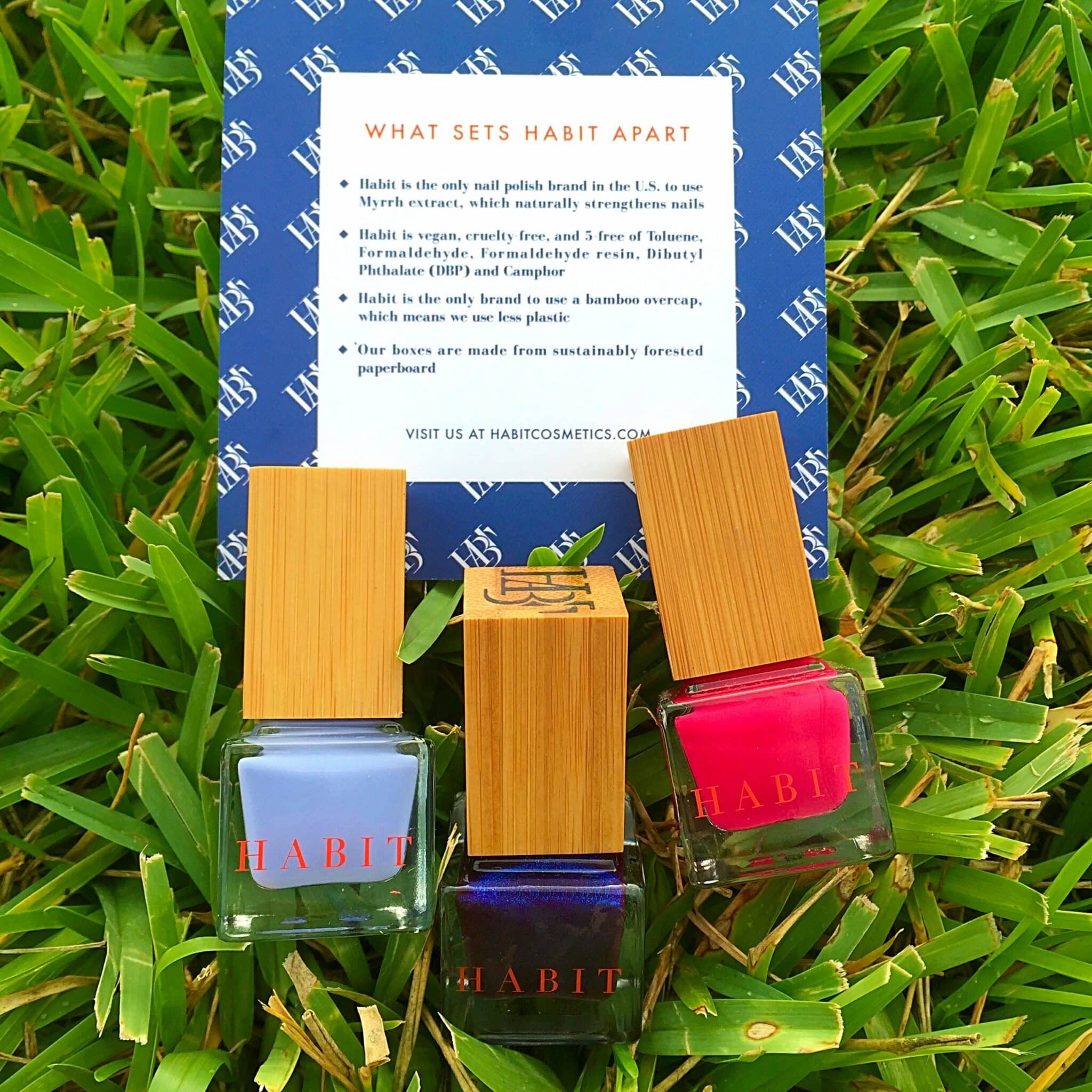 I'm a huge all-natural fanas you guys know so when I found out this nail polish is vegan, cruelty-free, & free of other chemicals I was instantly in LOVE (plus it's all made in the USA!) 🙂 The bottles are gorgeous too with their bamboo overcaps!
So basically I love this nail polish brand & it's displayed on my bathroom counter so I can look at it 24.7 😉
If you want to try one of their colors use PromoCode: Carly20 and save 20% off your ENTIRE order!! I can't wait to order another favorite color!
What do you think of my Summer Gel Nails?!