This post may contain affiliate links, which means I may receive a small commission, at no cost to you, if you make a purchase through a link!
I'm definitely a huge palazzo pant trend! I love them because they are lightweight and they are perfect to wear anytime of year, anytime of day!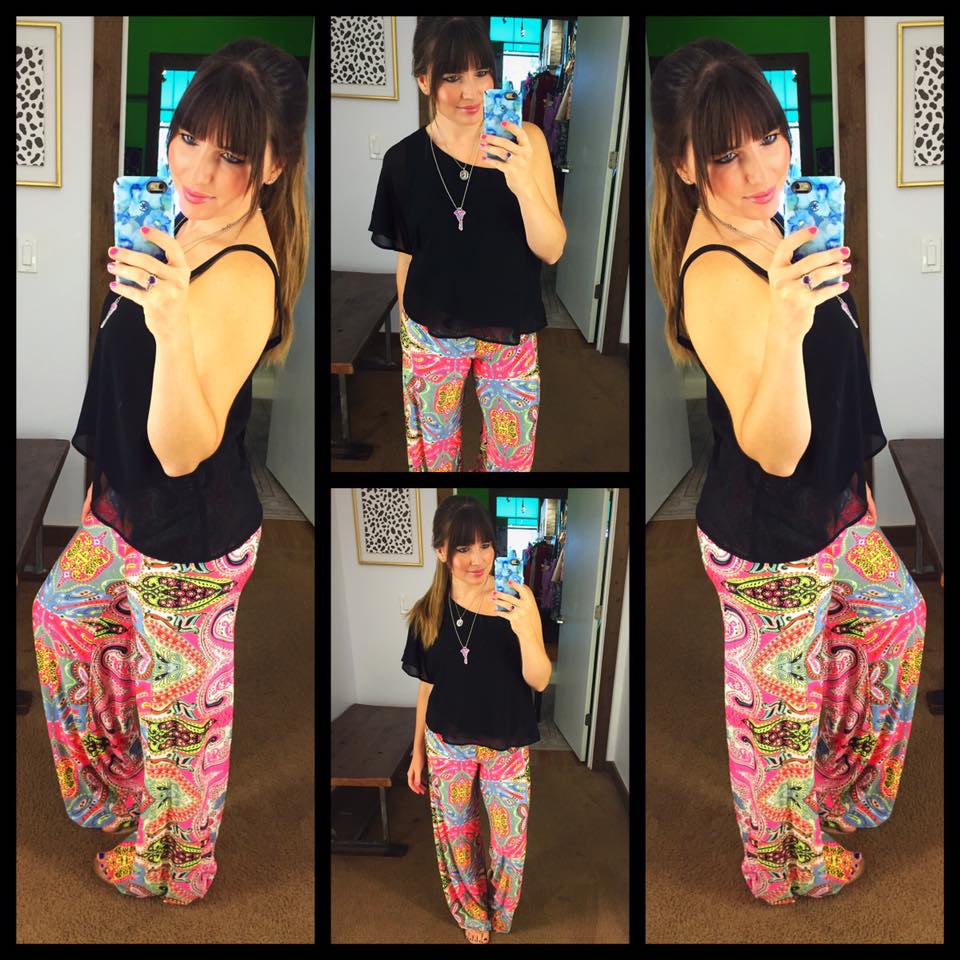 I wear my palazzo's to work, for a night out girls, or even date nights. You can wear palazzo pants with a simple t-shirt or a chiffon blouse and instantly my trendy outfit is ready to go! You can also do wedges or flats and dress your palazzo's up or down the way you love!
The best part about these pants is you can cut them at the bottom according to your height. Yes, you read that right! You can use scissors and actually cut the bottom of your pants according to your height. At Original Piece (where I get all mine) they cut them in-store for free! It's so awesome especially since I'm 5'1 and having everything long is a huge problem! But with these pants you don't have to worry about it at all! They aren't finished at the bottom and cutting them takes only a minute and your outfit is done without having to pay to get them hemmed!
What do YOU think of palazzo's?! Would you rock them? The ones above are my favorite hot pink summer paisley style!