This post may contain affiliate links, which means I may receive a small commission, at no cost to you, if you make a purchase through a link!
I love summer days spent outdoors, especially outside in my garden. I based it around the 'fairy' theme with fairy accents and a pathway. I love flowers and I love spring and summer because I think you can never have too many flowers growing!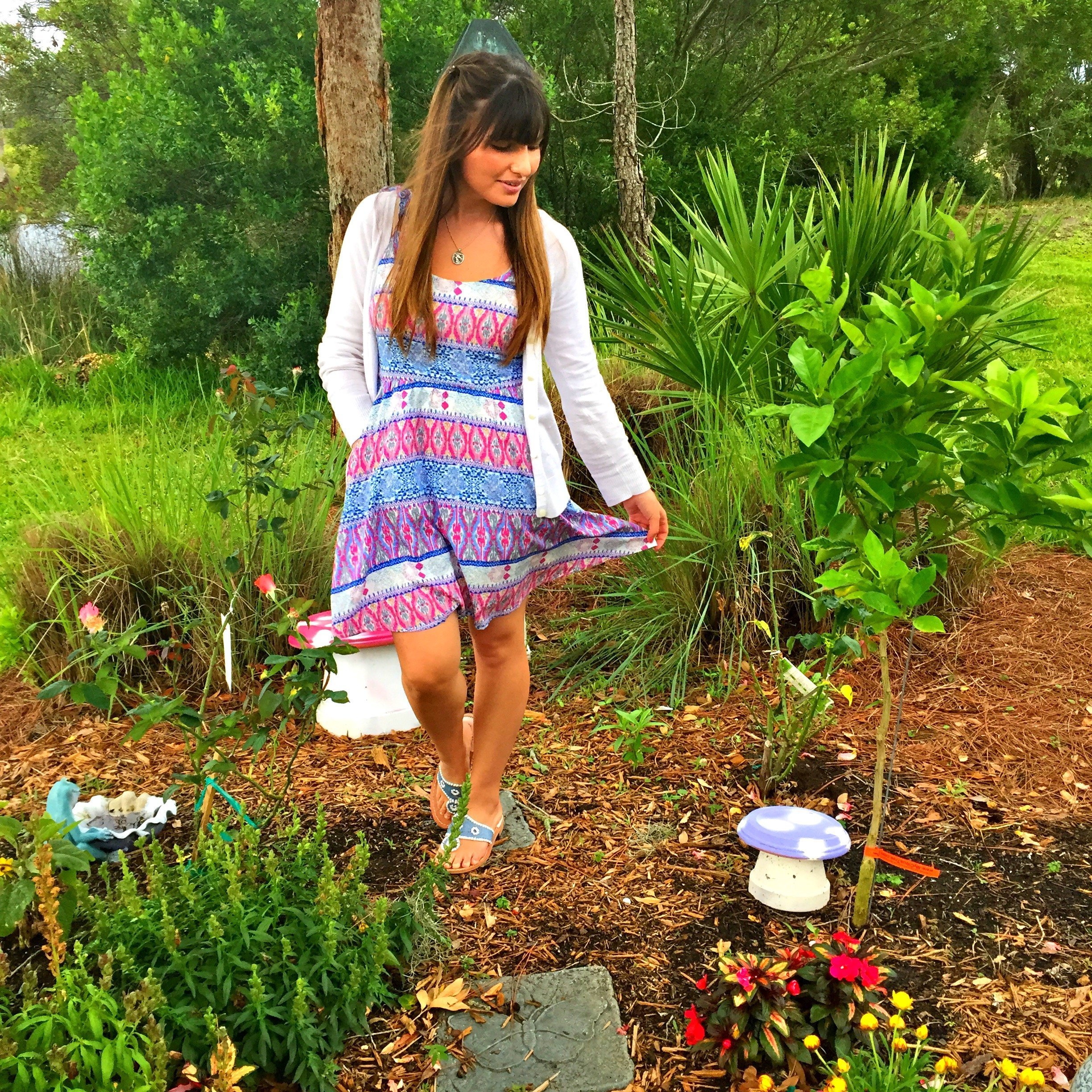 The tricky part is to keep them as fresh as you see them in photos!
but today I just spent the day strolling in the garden with my new sundress that is so comfortable I want to wear it everyday! It has pockets too, which I love and the mix of colors are perfect for springtime!
Sometimes it gets chilly at night so I added my simple pearl beaded cardigan to the look to give it a more conservative twist!
What do you think of this look?! LOVE or LEAVE it?!