This post may contain affiliate links, which means I may receive a small commission, at no cost to you, if you make a purchase through a link!
It was one of those perfect summer days today and the the summer night was perfect! The light breezy air and the sunset was gorgeous today!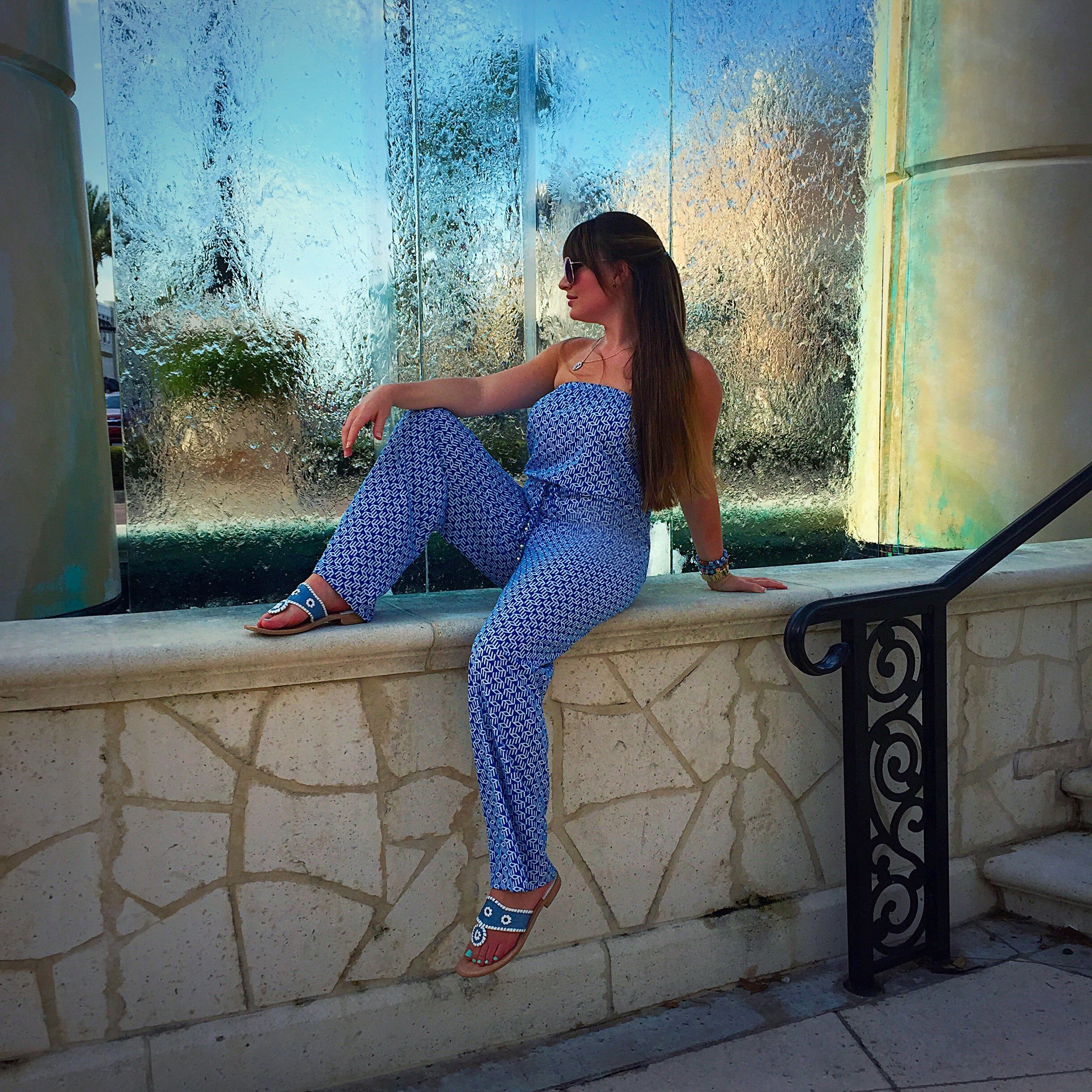 I wore my new jumpsuit I got from the Original Piece Boutique, it was my first time wearing it since I had to get the bottom hemmed a little, since yes I have short girl probs…
The blue and white pattern is my favorite I'm thinking of making the jumpsuit nautical by pairing some red accessories with it.
But for tonight I paired it with a simple pair of Jack Roger sandals and just my summer RayBans. It's lightweight and the flowy material I love for summer!
What do you think of this jumpsuit outfit? Are you a fan?