This post may contain affiliate links, which means I may receive a small commission, at no cost to you, if you make a purchase through a link!
Fall, I'm definitely ready for you! I just got this amazing new outfit from the Original Piece Boutique and I have to say I'm so excited to share it with you!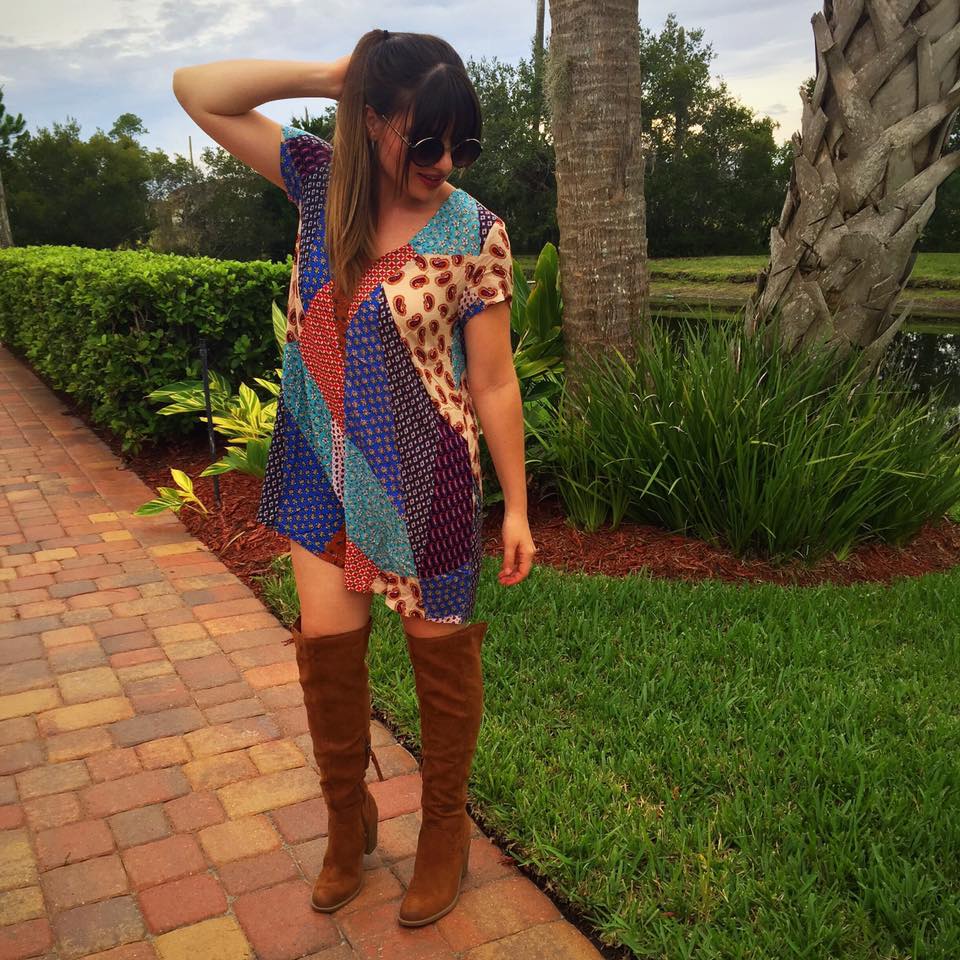 When I picture fall this year this outfit definitely comes to mind!
Now this might look like a dress but it's a ROMPER! That's right this romper also has… POCKETS! It's so perfect for my wardrobe I was so excited when I saw it! I love how it looks like a dress when it's a romper and I'm definitely a pocket girl so this sold it for me!
I also loved it because of how perfect they matched my new 'over-the-knee' boots. I just got the boots online and I was contemplating what I was going to wear them with. Thankfully, as soon as I this I knew it would go perfectly with it!!
Comment below and let me know if YOU LOVE THIS OUTFIT!!!!