This post may contain affiliate links, which means I may receive a small commission, at no cost to you, if you make a purchase through a link!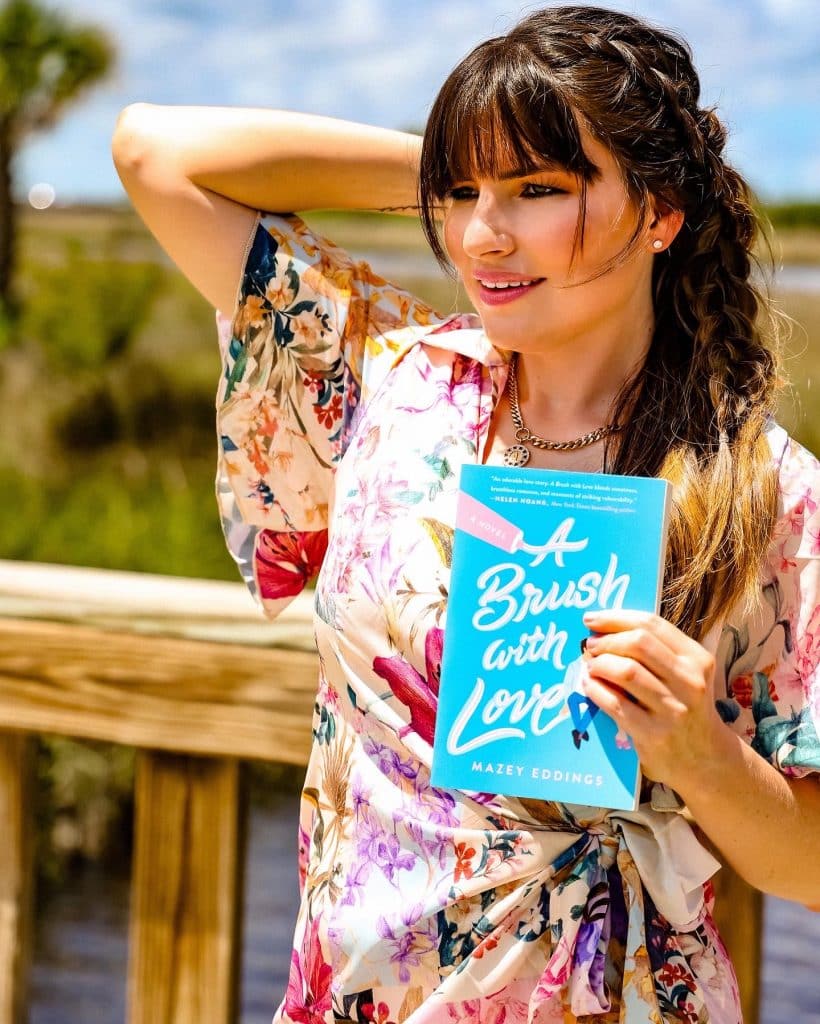 Tropical Print Wrap Dress is here for summer, and I can't get enough of this print! I love tropical prints. I live by the beach, and anytime I see a fun summer print, I always grab it.
What is my favorite part about this dress?
Well, first of all, I love the material. This dress from Shein is a lightweight, silky material that is great for the summertime heatwave right now. It doesn't cling to your skin and allows you to have the flowy fit that is perfect for this time of year.
How is the fit?
The fit is true to size! It features a tie waist allowing you to adjust the fit around your midsection and the oversized sleeves are great. They aren't constricting and allow you to move around. The skirted bottom is a-line, and while some dresses with that fit are super tight, this one is not. I liked how the bottom was loose-fitting because it made it more comfortable.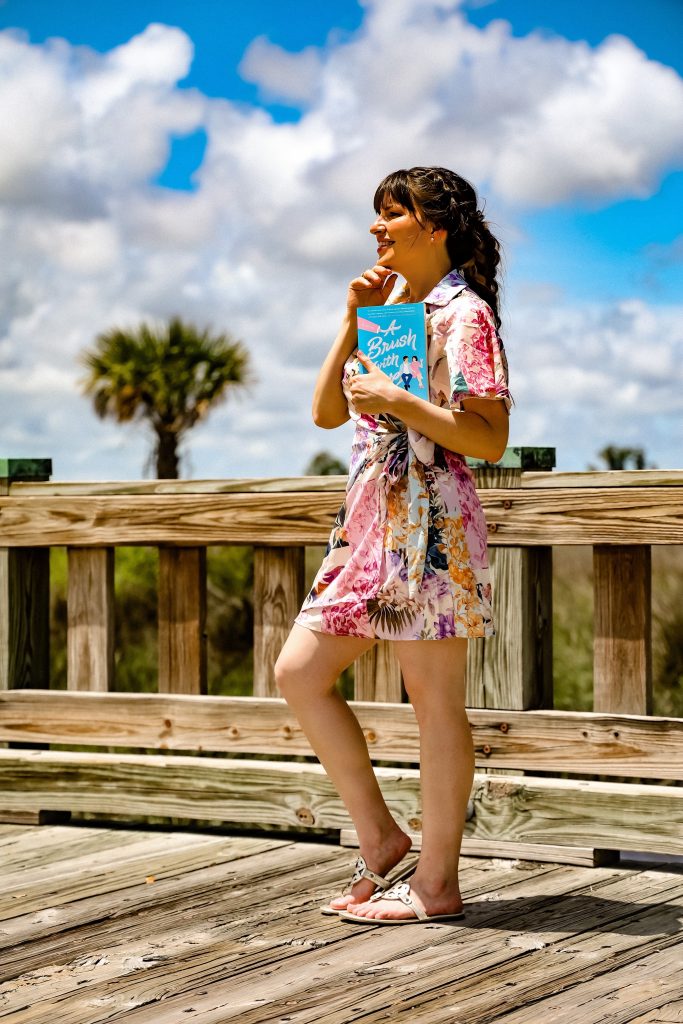 What shoes do you recommend?
I recommend any shoe style. For me, I always am in a pair of sandals or flats. I don't do a lot of high heels with my outfits simply because I'm a beach girl at heart. So, for this look, I paired a Tory Burch style sandal in a neutral color with it. However, if you are going out on a date or with your friends, a neutral pair of wedges would also match this dress. You can even add a pop of color and do a red or pink shoe!
As for my favorite accesory…BOOKS. I paired this look with A Brush With Love by Mazey Eddings!
I'd love to hear your thoughts about this outfit! Comment below! You can follow me on Instagram, Twitter, Facebook, and Pinterest. Don't forget to check out my feature on Feedspot's Top 100 YA Book Blogs! You can also contact me about new reads today!

Have you read A Brush With Love Yet?