This post may contain affiliate links, which means I may receive a small commission, at no cost to you, if you make a purchase through a link!
Floral Corset Summer Dress is my new favorite dress to wear. It reminds me of something I'd see in a Taylor Swift music video which makes me love it even more!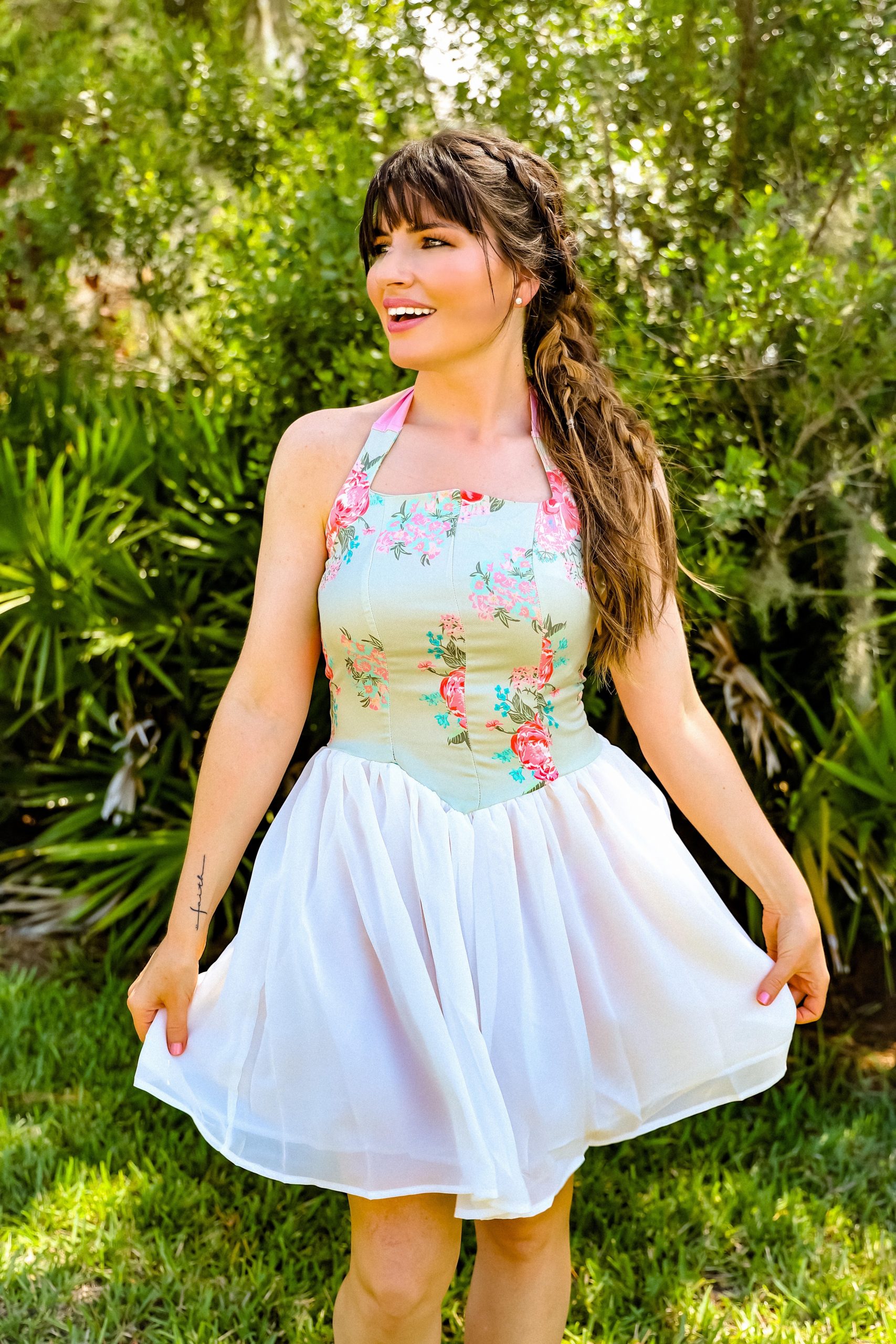 How's the fit?
This dress fits true to size. It has a corset-style top so that you can adjust the fit on top with the back laces. I love how when you tie the laces. It pulls your waist in, giving you an hourglass figure (even if you don't have one). The length is on the shorter side, but if you're short like me, you appreciate a shorter style. The bottom material is also soft and flowy, and it has a lining. I definitely recommend this dress from Shein. It's worth it!
Let's talk about styling this dress
For me, I like to keep my dress styling simple. I never go too over the top since I usually end up at the beach at the end of the day. I styled this dress with a pair of white Jack Rogers to ensure the focus stayed on the dress. I wore a pair of stud earrings and opted not to wear a necklace with this sweetheart-style neckline. The floral pattern and tie back are perfect accessories already included in the dress, so let the dress do the talking with this look.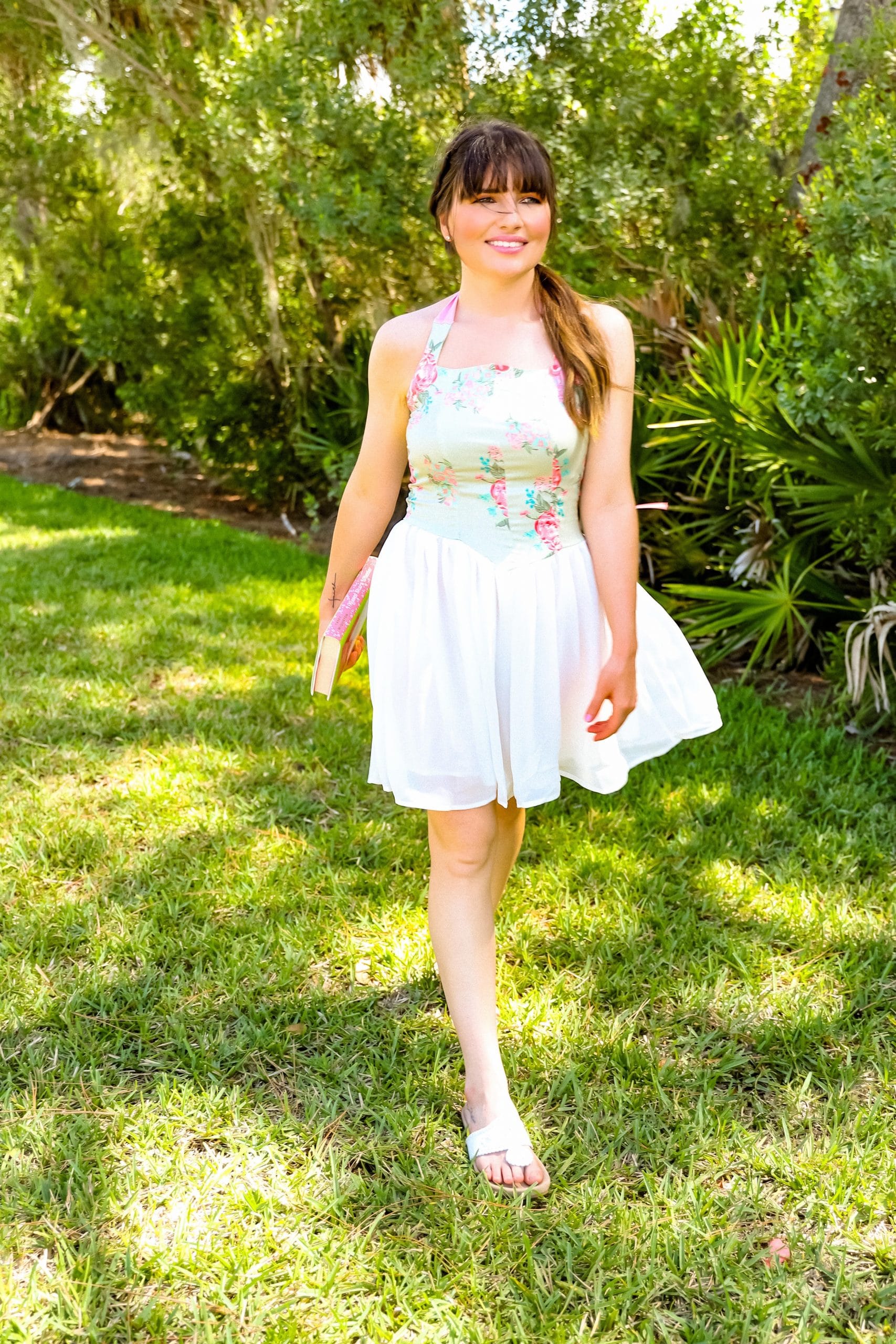 Again, my favorite part of this dress is the understated floral print. I love how the touch of pastel pink really makes this dress pop.
Share your thoughts about this floral corset summer dress. Do you love it? What's your favorite part about it? Comment below! You can follow me on Instagram, Twitter, Facebook, and Pinterest. Don't forget to check out my feature on Feedspot's Top 100 YA Book Blogs! You can also contact me about new reads today!