This post may contain affiliate links, which means I may receive a small commission, at no cost to you, if you make a purchase through a link!
The Dead Romantics is my September book club pick. I was super excited to read this book after seeing it all over bookstagram. The original concept of ghostwriter meets ghost intrigued me immediately.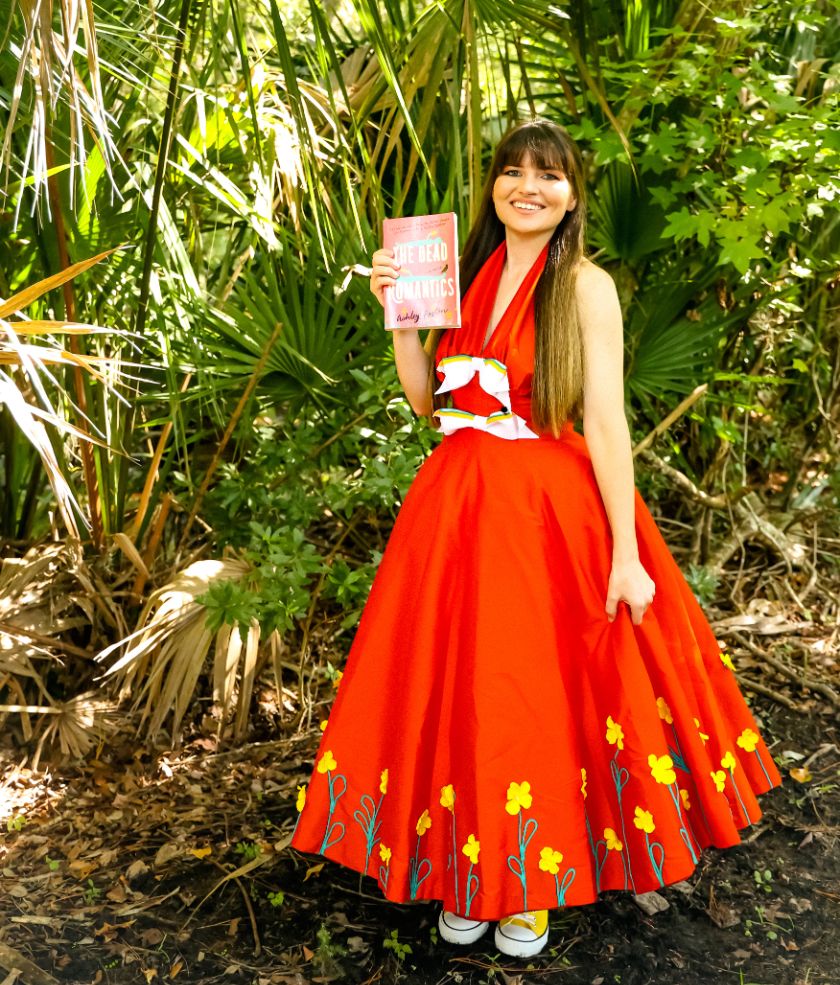 For those who aren't familiar with The Dead Romantics, here's a quick recap.
The story follows Florence Day, a ghostwriter for one of the most popular romance authors. But she has a problem: after her recent bad breakup, she can't write anything. She has writer's block and believes romance is dead. To make matters worse, she has a new book editor. He may be handsome, but he refuses to give Florence an extension on writing the book.
She is about to give up when she gets a call that her dad died. Florence returns to her small hometown and her family-run funeral home. As if that wasn't difficult enough, Florence's ability to see ghosts leads her to quite the surprise: the ghost of her new editor, Ben, is there with her. Ben starts appearing everywhere and the more he does, the more Florence starts to falls for him. But…he's a ghost, and there can be no hope of a lasting relationship with Ben. This makes Florence question if romance is literally dead for her.
This ghostly book was perfect for September, and I adored Florence! You can see my full review here.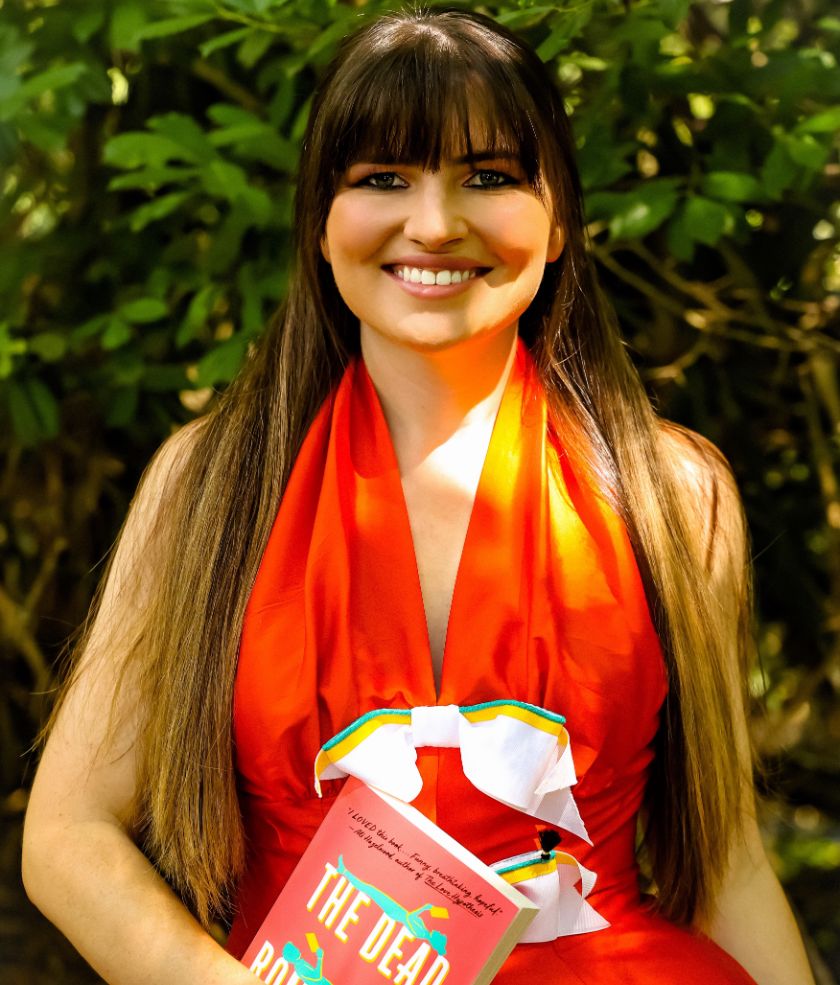 For the The Dead Romantics by Ashley Poston Book Dress I was so excited to see how well the design matched the cover. My favorite part is, hands down, the flowers at the hemline. They not only make this book dress stand out, they match the cover! For those of you that have The Dead Romantics, you know wildflowers are a crucial part of the story as they stand as the connection Florence maintains with her deceased father. 
I also really liked the added detail of the bows and the halter neckline. It made this book dress stand out!.
For the shoes, I decided to pair my yellow sneakers with it, since they match the flowers perfectly. I also decided to do my makeup with my Soft Glam Eyeshadow Palette from Anastasia Beverly Hills. The neutral shadows don't overshadow the dress, but the added touch of soft sparkle on my lids was just right.
---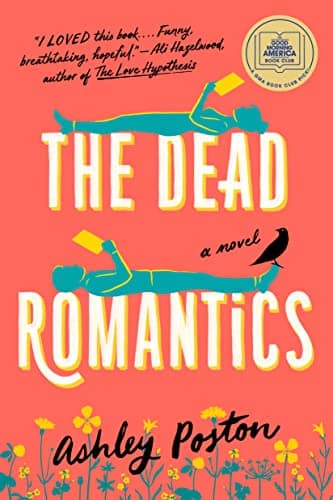 The Dead Romantics by Ashley Poston
Genre: Fiction/Romance
The Dead Romantics centers around ghostwriter Florence Day who now cannot write romance scenes no matter how hard she tries. She gets a devastating call and returns home only the ghost of her new handsome editor follows.
Read the full review here
Buy this Book: Amazon | Barnes & Noble | Books-a-million | Audible
---
Jacqueline again made this book dress perfectly suit the cover with her design. She says, "For the design, I started with the fun, bold orange of the cover, opting for a lightweight taffeta rather than a cotton since it has a wonderful ghostly rustle when the skirt fullness swishes. I knew I wanted dimensional flowers since they're a prominent plot point in the book as well as a strong design feature on the cover. I sampled a number of options to bring in the turquoise leaves and stems, settling on a narrow cord that curved well and matched the dimensionality of the flowers. Two large bows bring in the title and reclining figures, with a tiny black tassel for the crow, who I couldn't possibly leave off!"
Comment below and let me know what you think of The Dead Romantics book dress!