"An engaging and inspiring memoir I keep coming back to."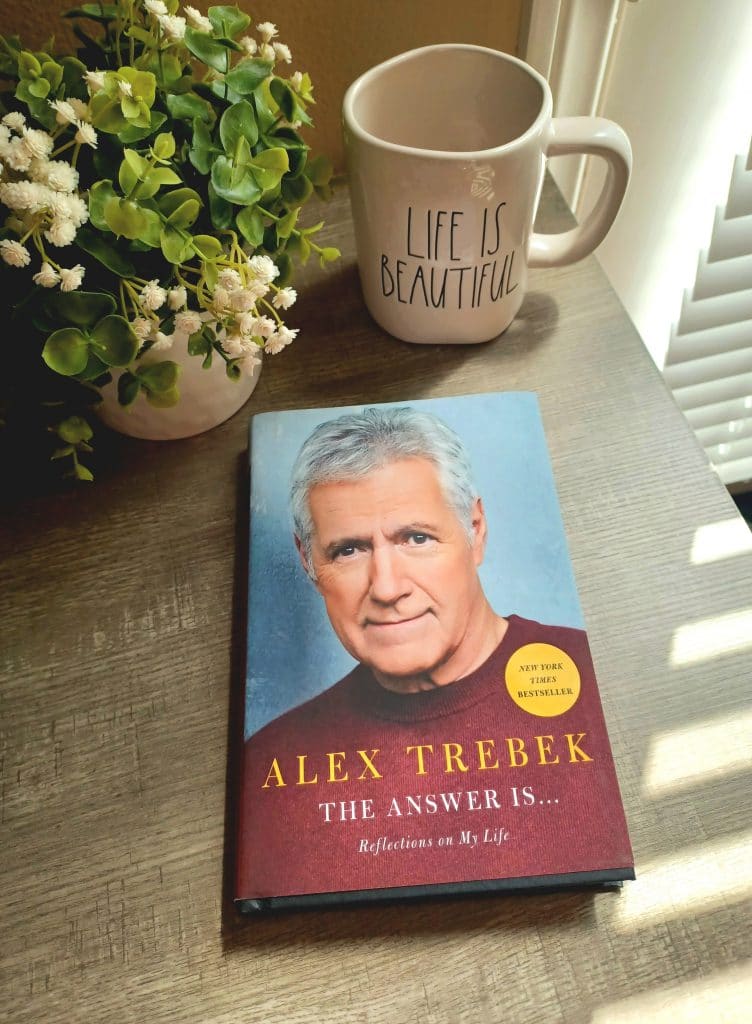 On March 6, 2019, Jeopardy! host Alex Trebek announced that he was diagnosed with Stage 4 pancreatic cancer. He also shared that his prognosis was not very good, but he would fight it. He didn't initially want to write a memoir, but with the outpouring of love and encouragement, he released The Answer Is…Reflection on my life in 2020. In this book, the beloved host shared his life, relationship, his works both on and off-screen, and the causes he was very passionate about. Just three and a half months after its release, Alex Trebek died after his twenty-month battle with cancer.
I grew up watching Jeopardy and was always in awe of Alex's hosting skills. When a very good friend recommended both the audio and physical book, I knew I had to get it and experience the beauty of reading such a wonderful memoir.
What I love about The Answer Is…Reflection
The writing flow of the book was smooth and very comforting. It was like talking to a favorite uncle or a great mentor. I knew I loved this man as a game show host. But his life story and the experiences he shared in this book made me love and respect him even more. The chapters were categorized just like in Jeopardy: What Is, Who Is, and The Answer Is. His experiences and reflection inspired me to look into my own life and how I view the few social issues he mentioned in the book. In one chapter, he mentions how Mark Twain is his favorite philosopher.

Alex said, "You have to look at philosophy as a way of life, and Twain's way of life was a very honest, straightforward one in which he respected humanity and cared about people –cared about their suffering." These words struck my heart. This is how I look at life, how I want to be treated, and how I want to treat others. I adore this book among all the memoirs I have read in the past. I find comfort, encouragement, and inspiration reading about his kindness, talent, great works, even his imperfections, and just the way he looked at the world.
There are a lot of amazing memoirs published. This one holds a special place in my heart. I would love to know what's yours and would like to read it as well.
Find out more about Influencer Vinsci F. on my Meet the Influencer page!
Want to see another book featured. Contact us today!