Next Year in Havana by Chanel Cleeton Review is finally here! About three years ago, I read Where The Crawdads Sing. Since then, I have held Delia Owen's unforgettable debut front and center in my heart. Three years later, time to make some room. Chanel Cleeton's Next Year in Havana is moving in.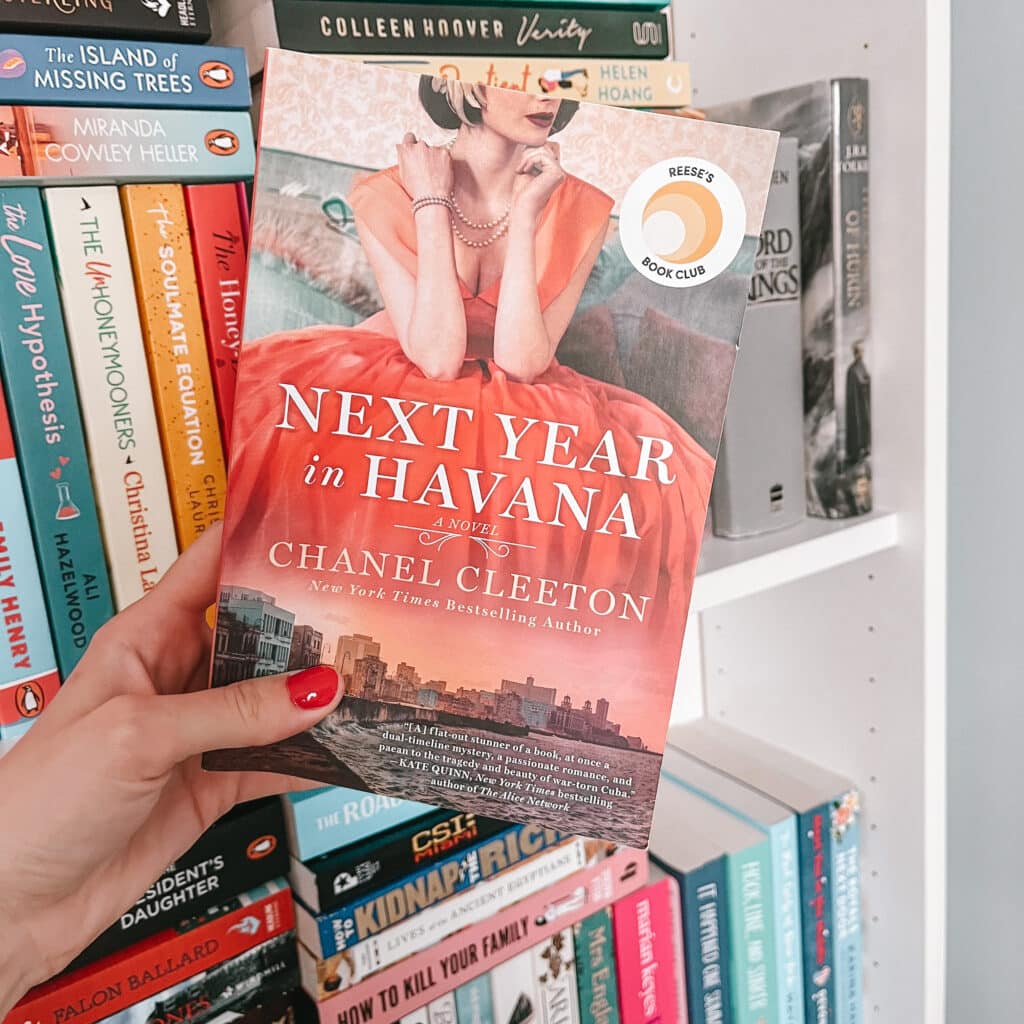 I have wanted to read this book since it was released (and yes, it is another Reese's Book Club pick). Now that I have, it is more beautiful, heart-wrenching, and memorable than I could ever have imagined.
Set across two timelines, we experience Cuba through the eyes of two generations of Perez women. First, we follow Elisa through the closing years of the 1950s. During one of the most tumultuous periods of Cuba's marred history, Elisa witnessed firsthand the horrors of the Cuban Revolution. Sixty years later, Eliza's granddaughter Marisol returns to Havana to pick up the pieces of a life left behind two generations earlier.
By using two main familial characters in the same city, Cleeton beautifully compares Cuba then to Cuba now. Although 60 years have passed, the tension in the air feels no less palpable during Marisol's timeline than during Elisa's time. Both narratives have elements of a coming-of-age story in their own ways. Each woman is shaped forever by the political unrest of modern-day Cuba.
My Review:
The parallels that Cleeton draws between Elisa and Marisol provide a unique perspective. Two lives which should be so different, separated by several generations, are worryingly similar; the same fears and threats haunt both. It seems that despite the passage of time, little has changed. It is hard to describe the depth of emotions I felt throughout each story. I cried, felt love, and had my heart bruised in both, made even more visceral knowing they are tales rooted in reality.
The richness with which Cleeton describes Havana and the Malecón is exquisite. You are transported to the oceanfront and can almost feel the warm breeze whipping off the water. The spirit of the Cuban people pulses through every page of the book; their strength and temerity are admirable in the face of all they've persevered. Cleeton has created, quite simply, a masterpiece.
Find out more about Rebecca O. on Meet the Influencers! Want to see more book reviews contact us!