This Might Hurt by Stephanie Wrobel Book Review is here and I will say sign me up for unreliable narrators!
I am so thankful to be a part of the Hey It's Carly Rae Influencer Program, meaning I get the chance to read one ending me this excellent copy of Stephanie Wrobel's This Might Hurt in Hardcover. I can't wait to pass it along to a friend.
Now for my honest review:
I was drawn in from the mystery of Part 1. It was assumed that Natalie needed to go save her sister after being brainwashed for the past six months. She received an ominous Call for Help email from SOMEONE at the center.
This center or Wisewood serves as a rehabilitative facility for those who hate different aspects of their life and seek change, relinquishing their fears and standing firm. From the outside looking in, there are hardly any negative reviews of the camp-like center. Many members even adopt buzzed cuts and an eerie loyalty to the headmaster in charge, or "Teacher," as everyone calls her. Strategies border on cult-like, and Natalie feels terrible upon entering the premises.
In between viewpoints from both Natalie and her sister, Kit, we get a different point of view/memories from someone else.
At first, I thought these retellings were from Kit as she began to divulge her reasoning for applying to the program at Wisewood. She even dove deeper into the generational trauma points of her youth. But I was so wrong.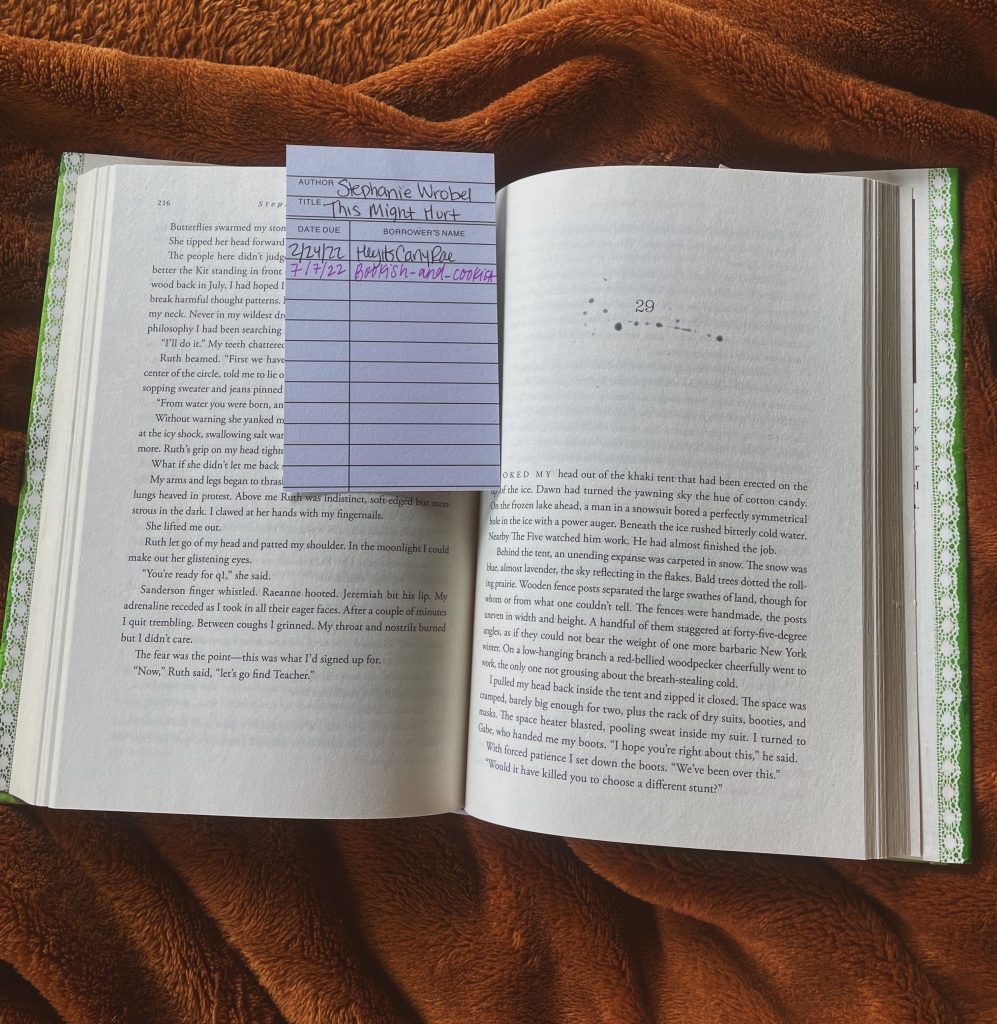 The unnamed narrator of these tales depicts the hardships she endured with her abusive father, whom she referred to as "Sir"', the relationships she desperately wanted with friends, her sister, and even her mother, who, in particular, was decaying away in front of their very eyes. Then, finally, the struggle to become the greatest Magician of all times — Madame Fearless. This unnamed character struggled to find meaning and worth in her life and eventually found her way to Wisewood, but the real twist will kick you where it hurts once you find out the power, she holds on the administrative side of the rehab center.
Told with pure twists and confusion, Stephanie Wrobel painted a picture of navigating familial and generational trauma amongst the many mentally ill individuals and constructed a sinister tale that had me clutching my sisters closer than ever to reassure them that I care. This book was a profoundly saddening but addictive plot. I look forward to reading other reviews. Also, I can't wait to chat this up further to see if everyone else feels the same way.
Find out more about Influencer Samantha K. on my Meet the Influencer page!
Let us know what other book reviews you want to see!