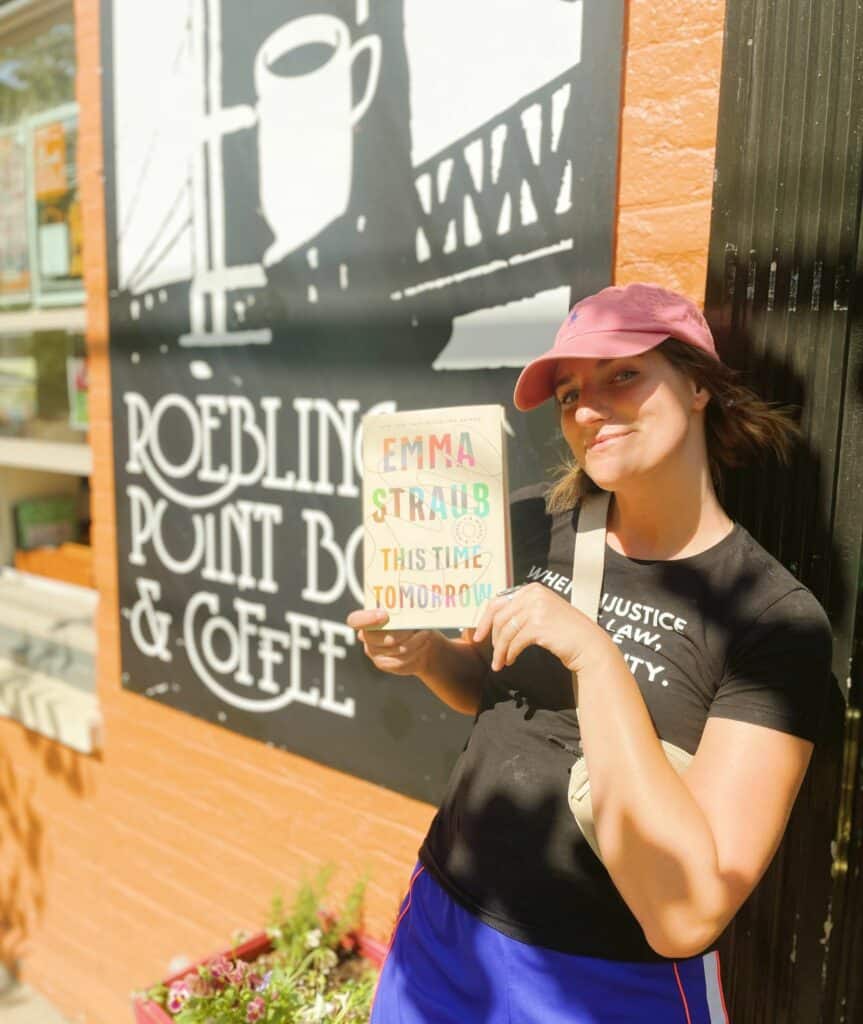 There are several suburbs of Cincinnati, Ohio, both across the river and within the same state lines, that all stake their geographical claim to the Queen City, sharing that same enthusiasm for the community. My husband and I live in one of the more distant suburbs, in Burlington, Kentucky, about 20 minutes from downtown Cincinnati, and it always makes for perfect weekend trips spent brunching and exploring.
However, one of our favorite "neighborhoods" of the tri-state area would have to be Covington, Kentucky. It is packed full of breweries, bars, really (REALLY) good food, and great local businesses that we love to patronize.
One of the biggest treats involves coffee and bookshelf browsing at our favorite Bookstore, Roebling Point Books and Coffee. The John A Roebling suspension bridge connects Covington, Kentucky, to Cincinnati, Ohio, and is a namesake for the area. The orange-painted exterior is riddled with chalkboards that host various literary quotes or, even more recently, a legendary quote from Ruth Bader Ginsburg on dissenting to decisions that affect millions of women everywhere within the United States. Not only are they beautiful backdrops, but they are inspiring blurbs to carry with you throughout your day.
Roebling Point Books & Coffee prides itself on celebrating the impact a good book can hold on one's soul, highlighting the collective cultures at large along the way.
In my college days, I frequented this bookstore often. I would start my morning with a pastry and a cup of coffee. Then I'd perused their shelves or set up camp to study for exams in one of their beautiful side rooms.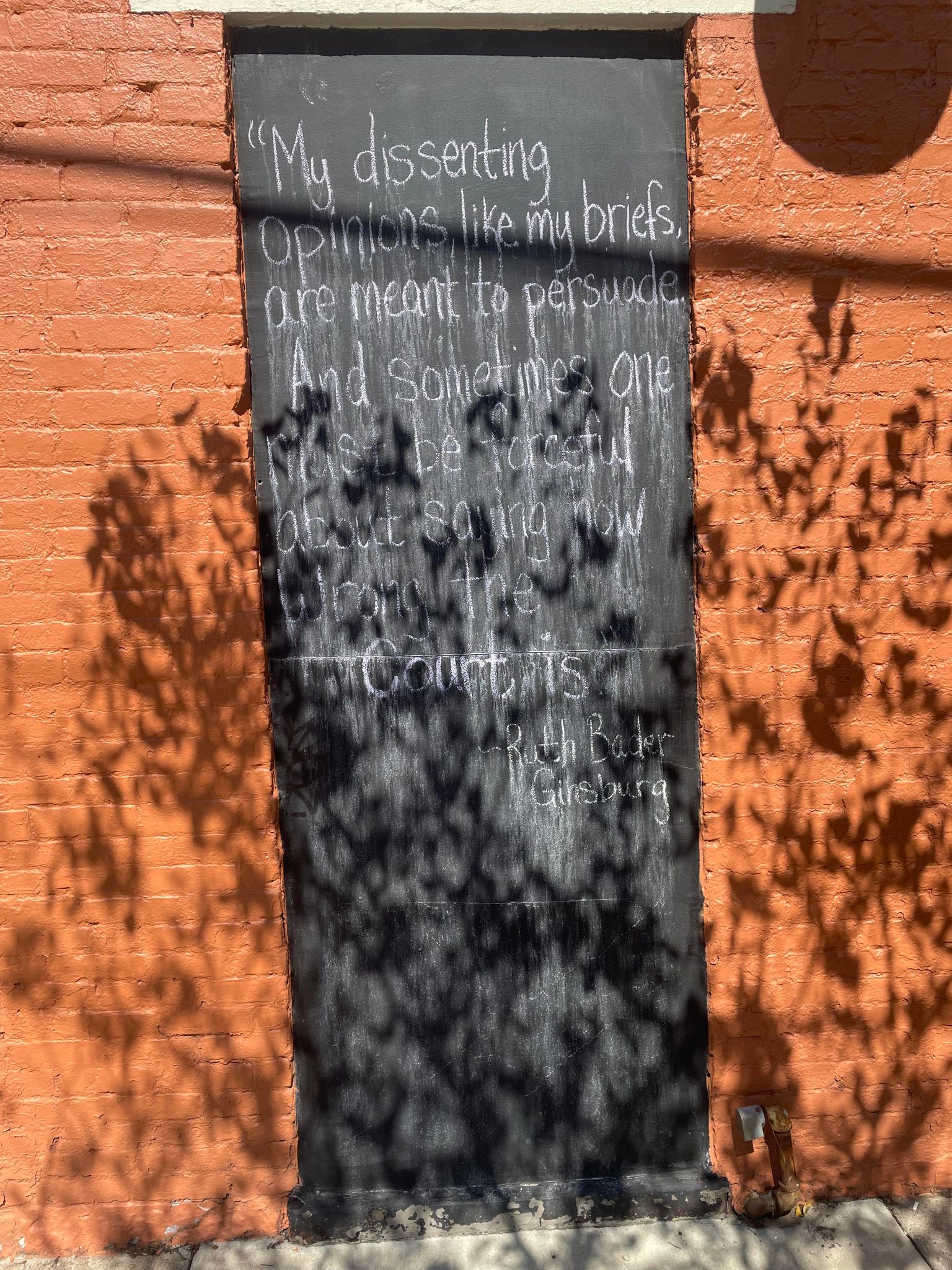 Room after room of books takes you on a journey through newly-acclaimed best-sellers and literary classics all co-existing in the same space. This past Saturday, we ventured downtown to run some errands. I was delighted with the chance to visit our favorite shop. I recently received a gift card from Roebling Point, so it felt like a great chance to feature this experience. Emma Straub is one of my favorite authors. When I saw this gorgeous hardcover copy on the shelf upon walking in, I knew it was a sign.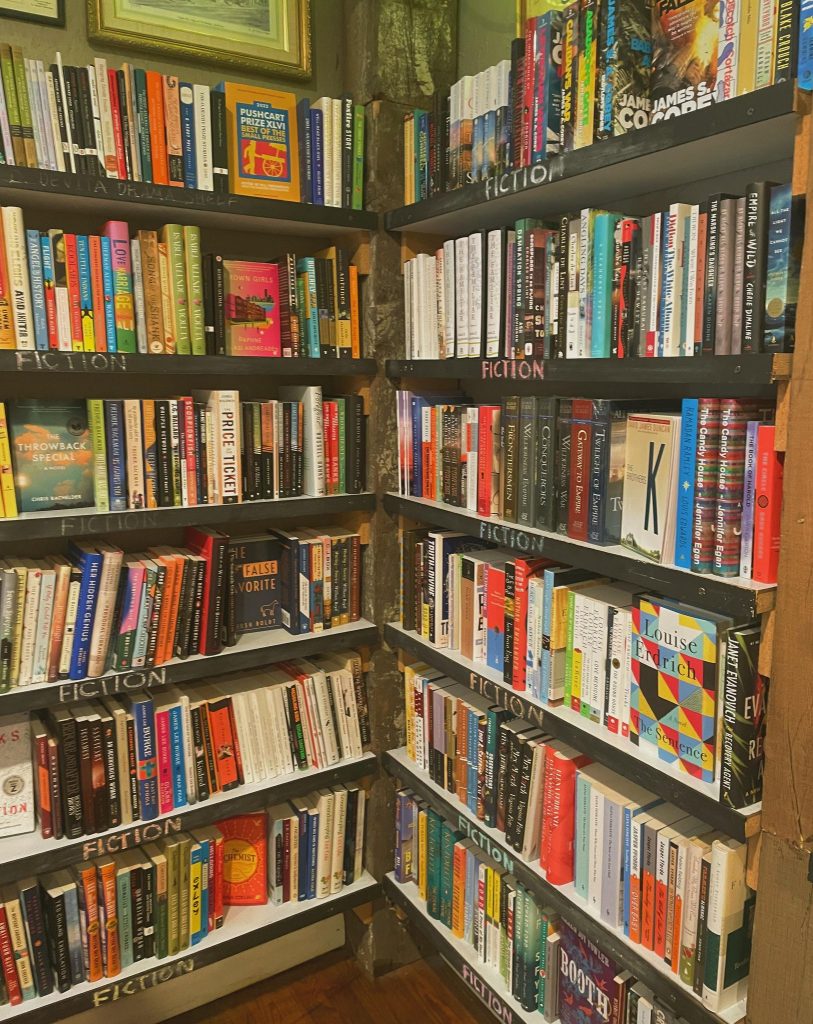 If you're ever in the Cincinnati/Northern Kentucky area, stop by this cozy joint to soak up the love and support that this bookshop conveys daily. You can see more from Roebling Point by heading to their Instagram page @roeblingpointbooksandcoffee.
Find out more about Influencer Samantha K. on our Meet the Influencer page!
Is there an indie bookstore close to you that you'd like to see featured? Contact us and let us know. We'd love to spotlight more indie bookstores around the world!