I love to cook and consider myself an above-average home chef. My passion for cooking started in my grandma's kitchen when I was young.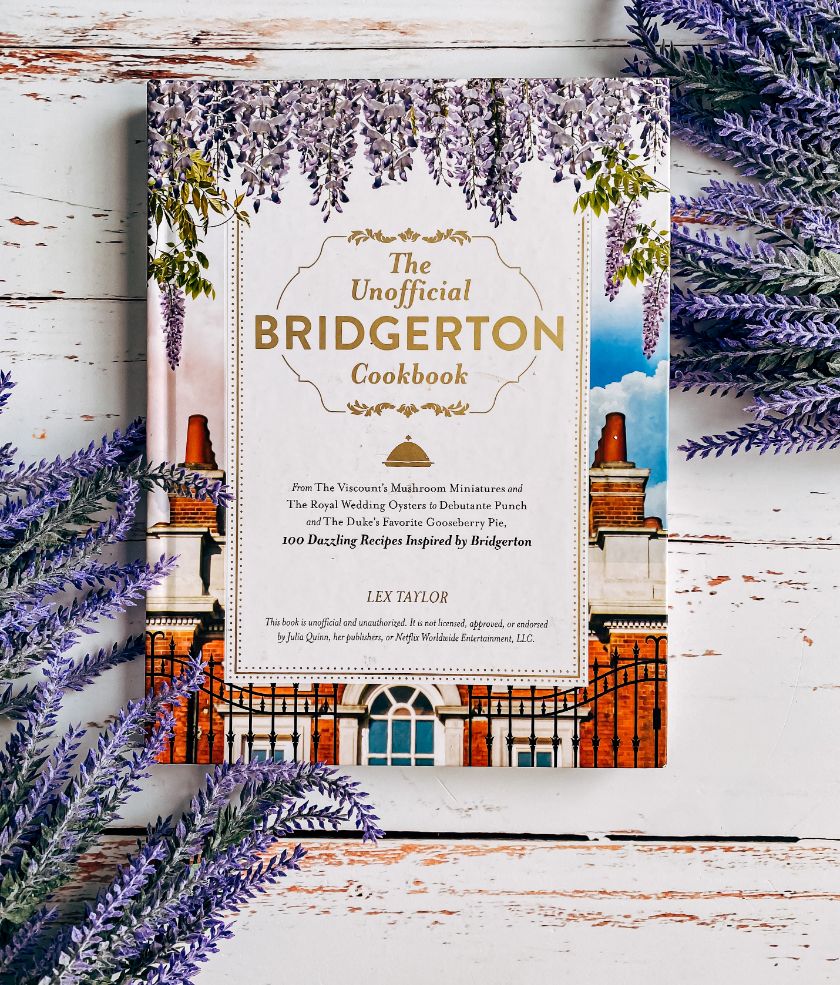 I eventually inherited an extensive collection of recipes and vintage cookbooks from my great-grandmother and grandmother. Since then, I have made cookbook-collecting a hobby, and have a wide variety of cookbooks, from New York Times bestsellers to vintage church cookbooks. If I could redesign my kitchen, I would have a wall-to-wall bookcase to display them all!
When I purchase a cookbook, I always hope there will be a handful of recipes that are keepers to add to my family's favorite menu list. So when I picked up The Unofficial Bridgerton Cookbook by Lex Taylor at the bookstore, I was certain I would find at least a few entertainingly delicious recipes to try, especially after being inspired by the popular books by Julia Quinn and the hit Netflix series Bridgerton. The author, Lex Taylor, is an award-winning chef, author, and TV personality who has appeared on Food Network and Esquire. He wrote The Unofficial Bridgerton Cookbook because the popular show inspired him. The recipes are very English or maybe very Old English.
---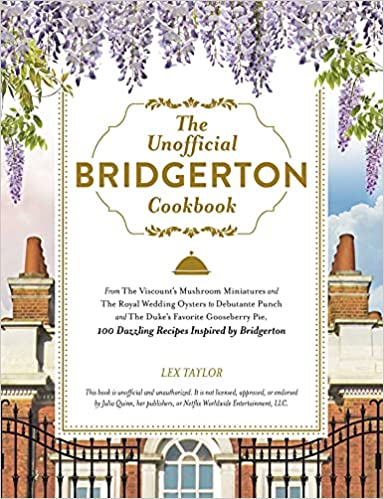 The Unofficial Bridgerton Cookbook
Genre: Cookbook/ Non-Fiction
Based on the popular books and Netflix series, The Unofficial Bridgerton Cookbook offers recipes inspired by the story and characters.
Read the full review of Stuck With You
Buy this Book: Amazon | Barnes & Noble | Books-a-million
---
REVIEW
The cookbook itself has a whimsical cover staying true to the Bridgerton vibe. The pictures of the food inside are just as beautiful. Another plus is the whole format of the cookbook is easy to read. The dishes range from drinks to afternoon tea, salads, soups, dinners, and desserts that capture and recreate the essence of the show. However, once I started looking at the recipes, I soon discovered I was in over my head and maybe did not have the skill level to put together any of the dishes in The Unofficial Bridgerton Cookbook.
This cookbook is intended first and foremost to entertain, and seems to be written for very seasoned chefs. The recipes are complicated, with some ingredients that are hard to find. After I accepted the fact that out of 100 recipes in The Unofficial Bridgerton Cookbook, there was nothing that I could prepare, I found myself enjoying reading all of the recipe titles.
The Dandy's Superb Tomato Tartare and the Oxford Roasted Beef Heart with Lemon Confit sounded very "Bridgerton." There were other recipe names that caught my eye, too, like Teatime Gooseberry Pie Lemonade and Revolutionary Parmesan Ice Cream. My favorite recipe name in the cookbook is Rose of the First Water Pudding. I feel this recipe should be in a fairytale! I did not know that rose water was an actual ingredient. I looked up edible rose water, and learned you can buy it or make homemade rose water with actual rose petals.
FINAL THOUGHTS
Overall, I give this cookbook a solid two-star rating. Lex Taylor gave the cookbook a great presentation with historically charming English-named recipes that are very Bridgerton-inspired. However, no nutritional values are written for each recipe, and there are not enough pictures of the dishes. Even though I will probably never make anything in this cookbook, I do not regret buying it because of how nicely presented it is and how it really captures the show. The Unofficial Bridgerton Cookbook will look beautiful on my shelf, but I've learned that even though the Regency-era recipes are entertaining to read, they are challenging to prepare.
Did you enjoy this The Unofficial Bridgerton Cookbook by Lex Taylor Review?
Comment below or give this article an emoji!