The Ravens by Danielle Paige and Kass Morgan Review is here. This book is about the very exclusive Kappa Rho Nu, also known as The Ravens.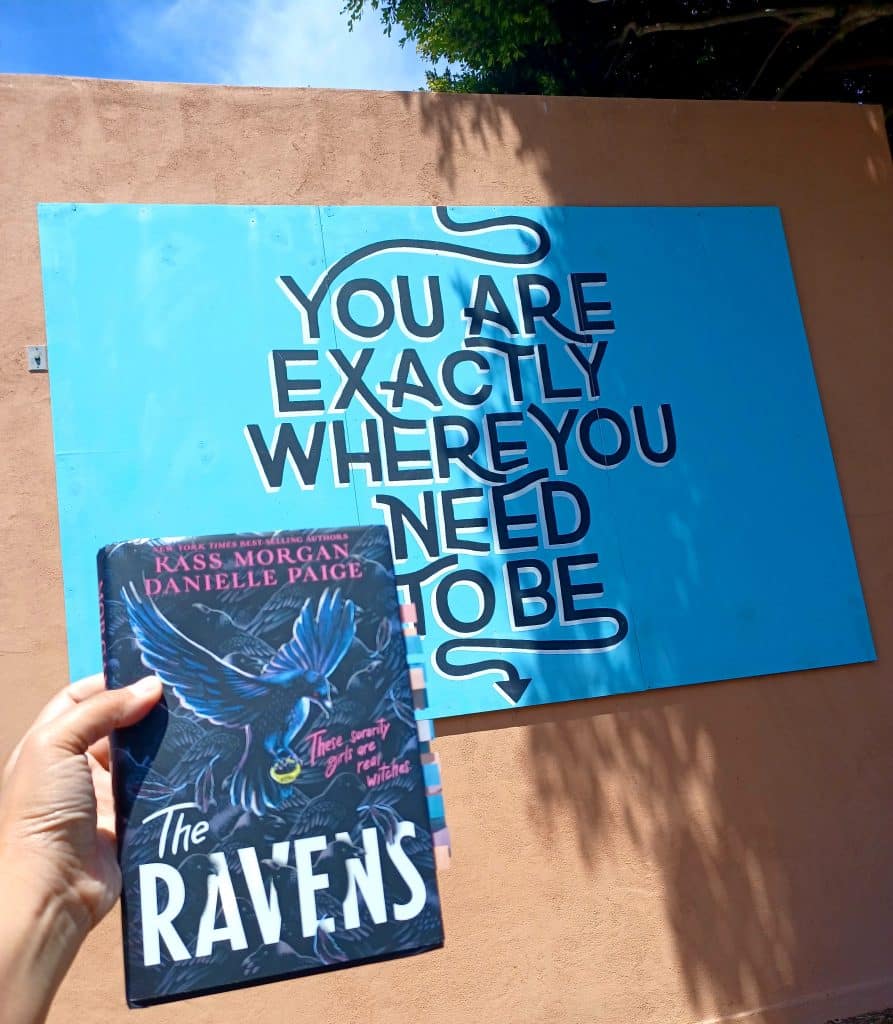 Synopsis:
At first glance, the sisterhood consists of beautiful, mostly rich, powerful, ambitious, and smart girls who go to Westerly College in Savannah, Georgia. The whole campus thinks Ravens are powerful but little do they know that they are actually witches.
The story is told in a dual POV. Scarlett Winter comes from generations of Ravens, and everything seems to come easy for her. But there is so much pressure and expectation that Scarlett is determined to prove she is the most powerful Winter Raven and will be the next Kappa Rho Nu President.
Vivi Deveraux has no idea she is even a witch. She never stayed in one place long enough and never got a chance to establish any friendships. But she is excited that she was accepted at Westerly College and even got a bid to pledge the Ravens. There is a bit of friction between the two witches. Scarlett does not think Vivi is Raven material, and Vivi catches Scarlett's boyfriend's attention. But the two need to set their differences aside because dark and wicked magic is threatening Raven's secret, and their sisters are in danger.
Review:
Honestly, I didn't know what to expect when I started reading this book. I knew it was a sisterhood of young witches. I did expect witchcraft with young adult drama, but I got so much more. The bid to pledge gave some Hogwarts vibes. The Raven's houses: Wands, Swords, Pentacles and Cups reminded me of the Hogwarts Houses. I enjoyed the steady pace of the story and reading about witchcraft, tarot cards, spells, and the witches' different powers.
However, I encountered some issues in The Ravens. First is the love triangle between Scarlett, Vivi, and Mason. I didn't feel the chemistry between Vivi and Mason. It could be because I've never been a fan of instant love and its complications, especially when another person is involved. I understand that during summer, Mason realized there was more to life out there after college. Particularly compared to the predetermined life set for him by his family and friends. I was not a fan of the "we are better as friends" move he used just because he realized that he wanted to live a life with no rules and plans.
I also wished that The Ravens showcased each sister's full witch potential and magical powers.
Especially towards the end as they try to find the source of the evil magic. I think that would have made the twist less underwhelming. But other than that, I appreciated how Scarlett grew on me just when I least expected it. I loved seeing her grow as a witch and as a Raven. Her story showed the sacrifices made when you deal with magic. I also liked how the story's conflicts, secrets, and lies kept you guessing if the Raven's would survive the evil magic.
The Ravens is a duology. I am looking forward to reading the final book, The Monarchs. This book will be a perfect read during Halloween, especially for readers who love witchcraft and magic.
Learn more about Influencer Vinsci on our Meet the Influencer page. Also, thank you author Danielle Paige for sending this gifted copy.