The Only Child by Kayte Nunnis is set on Orcades Island. It is told with dual timelines, one in 1949, and the other in 2013. The first narrator is named Brigid. Pregnant at 16, she is sent away by her family to Fairmile, a home for unwed mothers run by Catholic nuns.
The second narrator, Frankie Gray, is returning from Australia to start her new role as deputy of current day Orcades Island. Her mother plans to renovate Fairmile and turn it into a boutique hotel. Frankie is also using this as an opportunity to reconnect with her daughter, Izzy, who she left behind when she took a job in Australia. A few weeks after Frankie's return, an elderly nun is found dead in Pacifica Garden, a retirement home where Frankie's grandma is also staying. Frankie considers the death very suspicious, especially because the nun's wrist is fastened to the iron bedstead with garden twine.
---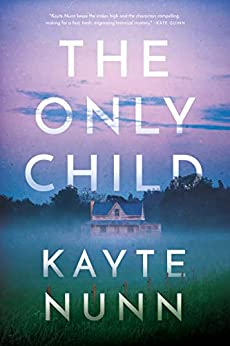 The Only Child
Genre: Thriller/ Horror Fiction/ Suspense
The Only Child tells the story of Brigid and Frankie in two timeframes in which leading the reader on a twisty ride.
Read more reviews on the book index.
Buy this Book: Amazon | Barnes & Noble | Books-a-million | Audible
---
As if one death is not enough, a tiny skeleton is discovered while construction crews are digging in the Fairmile Inn grounds. Frankie, using her detective instincts, tries to solve the nun's death and uncover why a tiny skeleton was buried in Fairmile Inn. The more clues she finds in the inn, Frankie begins to suspect that the nun's death is connected with Fairmile's past. As she proceeds with her investigation, Frankie receives warnings to stop digging.
REVIEW:
The pacing was a bit slow initially, but the more I read, the more I wanted to know. What happened behind the doors of Fairmile as they took in young women considered a disgrace? The dual POV and alternating timeline kept the book interesting. From the beginning, I knew that Frankie had a strong connection with Fairmile and that her grandma had a connection with the death in Pacifica Garden.
As events unfolded in the book, I felt like I was investigating the crime and mystery with Frankie. I did not expect the person behind the threats. One thing I liked about this book was the emphasis on the lengths mothers are willing to go to for their children. Initially, I thought this book was a thriller. But once I finished it, I realized this was more of a historical mystery.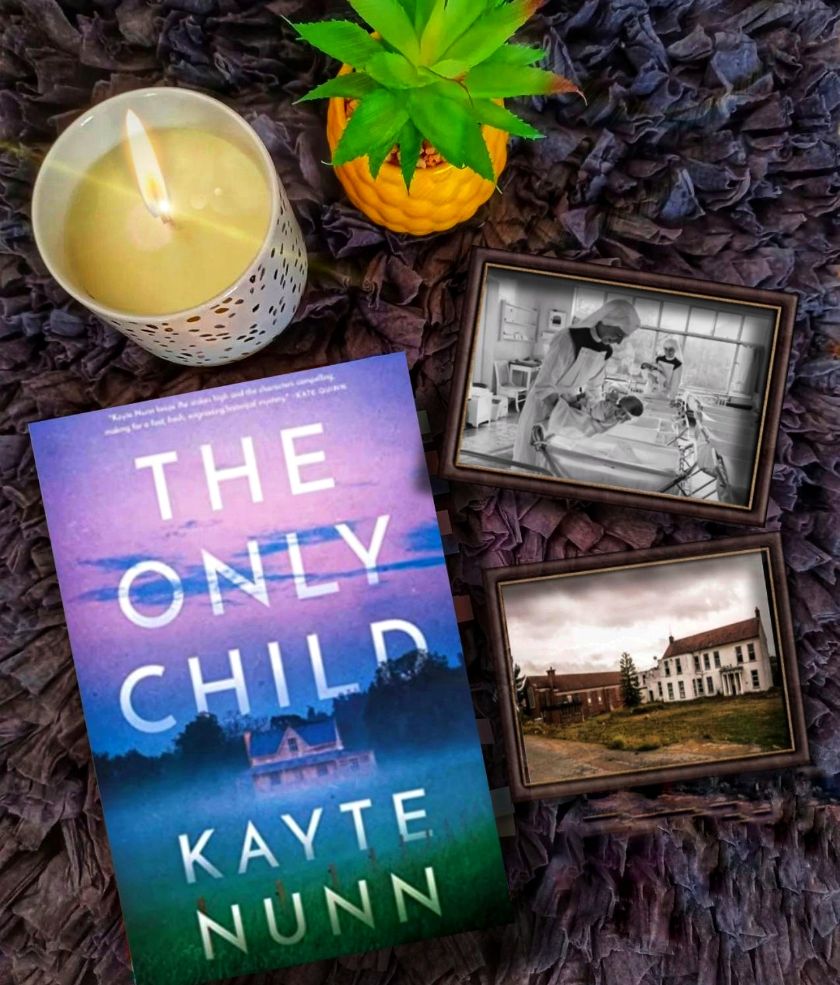 As a side note, The Only Child encouraged me to read more about the history of homes for unwed mothers. I learned through my research that there were a few homes like Fairmile during the 1940s to 1960s, and most were run by the Catholic Church. I also learned that some of these women were treated horribly, and brain-washing was used to force them to give up their babies. I also learned of a mass grave discovered on the grounds of the Tuam Mother and Baby Home in Ireland. The home was run by the Sisters of Bon Secours, an order of Catholic Nuns.
The home operated from the mid-1920s until it was finally closed in 1961. The fate of the children who died during those times is still not known, but the discovery of the grave was a scandal. It showed the dark history of the Catholic Church. It broke my heart reading these stories. It was not fair that women had to suffer during those times, whether their pregnancy was due to a mistake, or worse, abuse. I am grateful that things have changed for women and that women have more choices.
What did you think of my The Only Child by Kayte Nunnis Book Review?
Drop a comment or give it an emoji!