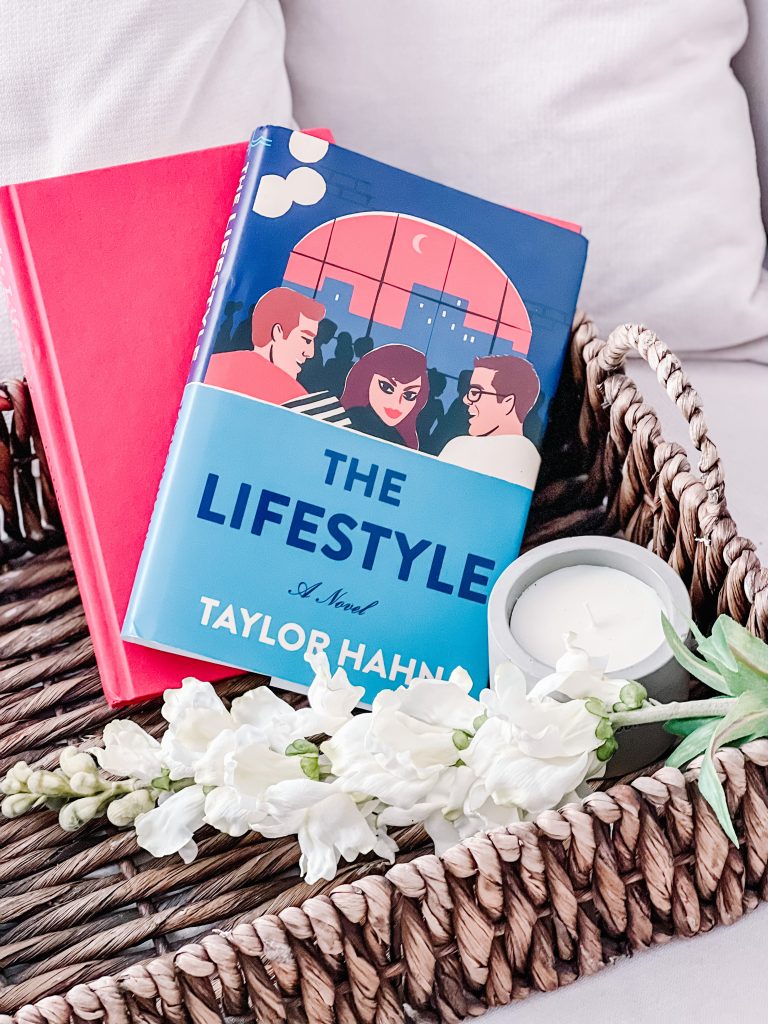 The Lifestyle By Taylor Hahn Book Review is here along with my thoughts on the audio book. First,I am so excited to be a part of @heyitscarlyrae and @heyitscarlyraebookclub influencers. For July, I chose THE LIFESTYLE for my pick since I have seen this book selected by @booksparks as part of their #SRC2022 June Book Club pick and Carly Rae's gorgeous post. The Lifestyle is also a New York Post MUST-READ BOOK OF THE SUMMER! The Lifestyle was published June 7, 2022, and is now available.
Synopsis:
The Lifestyle is a fun, sexy, and poignant novel I just could not get enough of. This is a fantastic debut novel by Taylor Hahn, who is a writer and a lawyer from my hometown of Los Angeles. Hahn, a Loyola Marymount University and Fordham University of Law graduate, incorporates her love of law and the classics in this addictive novel, giving it an exciting spin on Jane Austen's Emma Woodhouse.
Our main character is Georgina Wagman. Her life is at its perfection, and she has a great circle of friends. She and her husband Nathan have an amazing marriage, and they have both made partners at their prestigious law firm. Of course, this doesn't last too long. Soon, Georgina walks into her husband's office and finds their junior associate in a very compromising position with Nathan. The ever-so-positive Georgina pulls herself together and immediately gets to work on saving her marriage by joining in on the lifestyle, and of course, taking her friends along for the ride to fix their marriage woes as well. And this is just the beginning.
REVIEW:
I absolutely love a wonderful retelling of a cherished classic! Taylor Hahn's debut dabbles on a well-beloved Jane Austen character. The wealthy, beautiful, smart, and whose well-meaning and meddling ways always seem to get our lovable Emma in a pickle.
In The Lifestyle, Emma is rendered as Georgina Wagman, whose perfect life – as a partner in a law firm and whose marriage – to a handsome attorney, Nathan, suddenly implodes. But even more, Hahn interweaves the complexities of marriage and friendship by adding a fun twist: swinging a.k.a the lifestyle.
I enjoyed the writing. It's fresh, very modern, and enjoyable to read. Though I had my qualms about swinging, Hahn wrote it with utmost care and compassion for the characters going through the bumps in their relationships. At its core, The Lifestyle is a second chance romance that inevitably, true happiness is found when you follow your heart and learn to take care of yourself first above others.
Audiobook Review:
NARRATED: Christine Lakin
LENGTH: 10h 48 m @prhaudio
Thank you, @prhaudio, for the gifted audiobook for The Lifestyle. I enjoyed reading the book and listening to the audio together. It helped me focus and read faster, and I enjoyed it immensely. The narration by Christine Lakin was incredibly fun, and she captured the characters through her voice in this already addictive read. A really fantastic audiobook that I highly recommend.
Learn more about Influencer Michelle J. on our Meet the Influencer page.