It is never too early to start reading Christmas books! The Christmas Clash was cute, light, and perfect for young adults!
Synopsis
The Christmas Clash by Suzanne Park is told from the perspectives of Chloe Kwon and Peter Li. Chloe loves photography and hopes to make a career out of it, even though her parents think it should just be a hobby. Peter is not sure what he wants to do with his life, since he is always living in the shadow of his brother. Chloe's parents own a Korean restaurant in the mall called Kwon's Cafe. It  happens to be right across from the Empress Garden, the Chinese restaurant Peter's parents own. These two families have been rivals for many years, resulting in tension between Chloe and Peter. 
One day, Chloe's family gets in a bind and she strikes a deal with Peter to take some of the rice from the Empress Garden in exchange for new pictures to update their menu. When going through the photos that Chloe has taken for the Li family, she spots an eviction notice in the background. It is identical to the one in her parent's office. She discovers that the mall is being demolished, and all of the businesses are going to have to leave.
Chloe and Peter must put aside their differences to  save their families' restaurants. Together, they do everything they can to protect the mall and all of its businesses. As they work towards their common goal, they begin to realize that there's not just tension, but also attraction, between them. 
---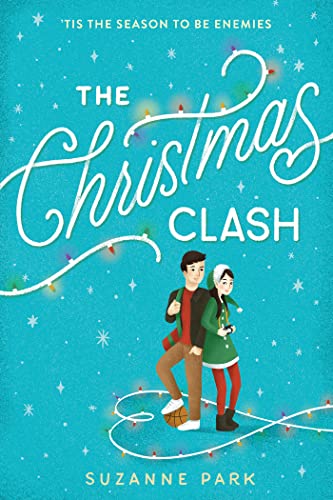 The Christmas Clash by Suzanne Park
Genre: Fiction/Holiday
It is never too early for a Christmas book! While Suzanne Park has written several books including So We Meet Again and The Perfect Escape, this is her first Christmas book! 
Read more reviews on our book index here
Buy this Book: Amazon | Barnes & Noble | Books-a-million | Audible
---
Review
This is a perfect book for young adults. It had so many great lessons: sticking up for yourself, following your dreams, and forgiveness. Peter stuck up for himself when people were using racial slurs and making fun of him. Chloe followed her dreams of photography, even though her family wanted her to do something else. The Kwons and the Lis were able to put aside their differences and come together for the common good.
Peter and Chloe's relationship took me back to high school and the butterflies you get when you first like someone. One of my favorite parts of this book was Chloe's relationship with her best friends. Elias and Sophia were the friends you made in high school who stay with you for the rest of your life.
While I usually enjoy young adult books, I found myself struggling to get through this one. The story dragged out, especially the backstory of the Kwon versus Li rivarlry. Then at other times it felt like everything was happening too fast and became jumbled together. Between Peter's story, Chloe's story, the rivalry, and saving the mall, there was a lot going on.
I also wish there had been more of a build-up to Chloe and Peter getting together. They quickly put aside their differences, and I would have liked to see more tension between the two throughout the book. Even though this is a Christmas book, there is very little Christmas in it. The only Christmas-related content is that Chloe and Peter both have seasonal jobs. Thanksgiving is thrown in there, and being in the "Christmas Spirit" is mentioned once or twice, but it did not give off a Christmas vibe.
While this book was not my favorite, I know there are many young adults who will enjoy it. I would have when I was in high school. 
What do you think of my The Christmas Clash by Suzanne Park Book Review?
Drop a comment below!
More reviews from our Contributors
Natalie B.
This is my second book by Suzanne Park and I thoroughly enjoyed reading The Christmas Clash. What I appreciated about this book was the various themes that were addressed. There is the budding romance between Chloe and Peter, but you also see how it's important for people to form their own opinions on things. For both Chloe and Peter, they carried hate for one another because of the rivalry between their families. The hate they inherited created assumptions that were challenged as they got to know each other better.
I connected with both Chloe's and Peter's intrapersonal struggles of feeling like they weren't good enough. The author did a fantastic job of capturing the issues teenagers face in today's society. I really enjoyed how Chloe handled herself when she faced racist remarks. It showed not only how strong she was, but was the beginning of her journey to overcoming her insecurities.
I ended up giving this book four stars. The storyline was cute and I enjoyed how both characters put aside their differences to save something they love. However, some of their romance fell flat. After reading the synopsis of the book, I went into it thinking there would be more moments between Chloe and Peter, but they spent more time apart from each other than together.
Overall, I enjoyed the book and it was definitely a cute little rom-com with a great message about standing up for what you believe in. What I disliked about this book was a personal preference and with that being said, I do recommend reading this book.
---
Popular books from the author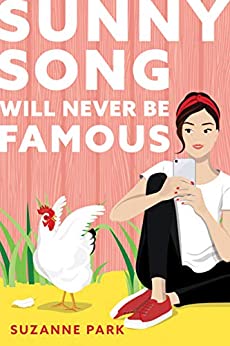 Sunny Song Will Never Be Famous
Genre: YA Fiction/ Contemporary Romance
Sunny finds herself on a digital detox farm for a whole month. She misses WIFI and feels lost. In order to keep her social media presence up, she will need to find a way to get WiFi. Thankfully she does make friends, and possibly a romantic match with a cute farm boy.
Read more reviews on the book index here
Buy this Book: Amazon | Barnes & Noble | Books-a-million | Audible
---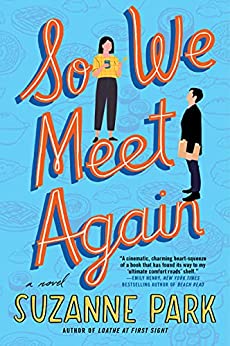 So We Meet Again
Genre: YA Fiction/ Contemporary Romance
After Jessie Kim storms off from her job, she finds herself back home living with her parents in Tennessee. Jessie runs into her childhood rival, Daniel, and accepts help from him relaunching her Korean cooking YouTube channel. 
Read more reviews on the book index here
Buy this Book: Amazon | Barnes & Noble | Books-a-million | Audible
---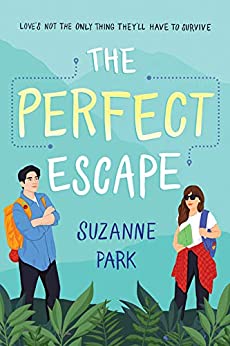 The Perfect Escape
Genre: YA Fiction/ Contemporary Romance
Nate Jae-Woo Kim is in desperate need of some money. Kate Anderson helps Nate compete in a survivalist competition to help him win the grand prize: a solid check. But can Nate escape the survival competition without falling for Kate? 
Read more reviews on the book index here
Buy this Book: Amazon | Barnes & Noble | Books-a-million | Audible