Summer Love by Nancy Thayer Book Review is here. This is my first read by this author, and I love stories that are told in two timelines.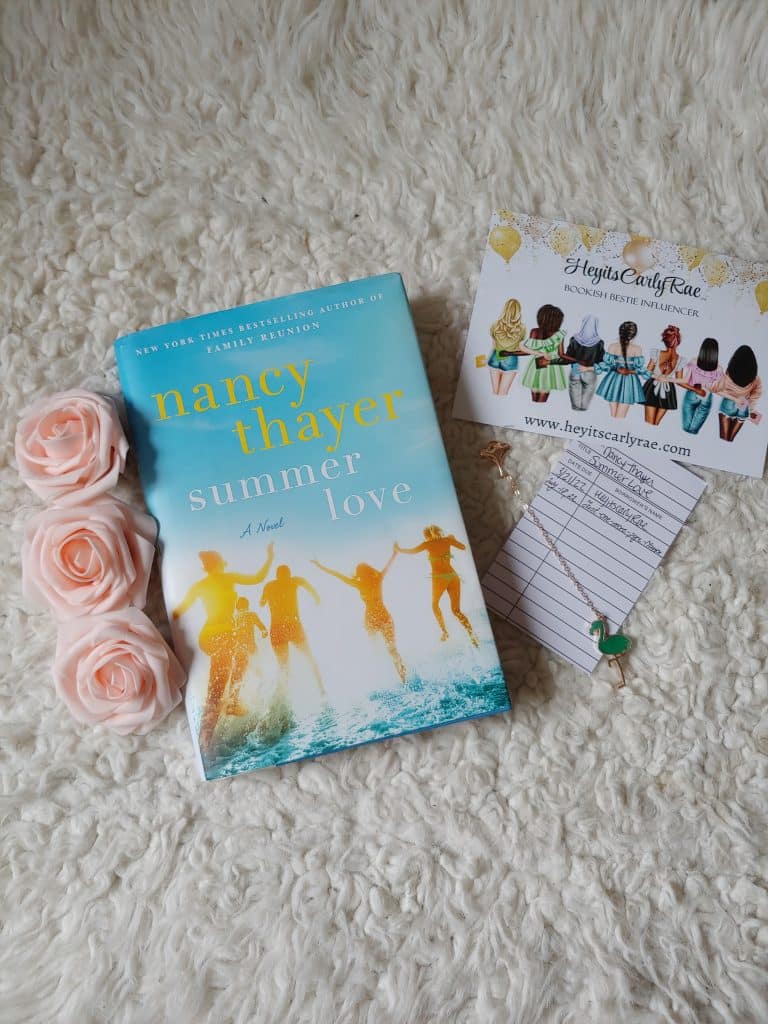 Synopsis:
This novel is told by one from the past twenty-six years ago (that Summer) and one from the present (this Summer).
We have four main characters, Ariel, Wyatt, Sheila, and Nick, from the past, and then at present, we have the same main characters and their children. The story is about how four strangers who come together for the summer in Nantucket and how that summer shaped their lives.
Ariel Spencer has a dream of becoming a writer. Wyatt Smith had his future of becoming a scientist. Sheila Murphy was planning her wedding to her long-time sweetheart, and then we have Nick Volkov, who had a big dream that one day he would own the world.
Twenty-six years later, these four friends are returning to Nantucket all these years later with their children.
Review
When you dream, dream big. The dreams can come through. Nick has proved this. He has made his dreams come true and became a businessman who now opened a hotel in Nantucket and invited all his friends to return.
I love how their children became friends as well, and how they explore the island where there is love and romance like it was twenty-six years ago.
I could relate to them because, as a parent, you worry about your children. You forget that one day you were like them. A wild teenager who wanted to see and experience what the world has to offer. When it comes to our kids, we just become so over-protecting. I have a 17-year-old son, and I need to realize that soon since he will be an adult. He will have his own life to lead and own path to follow. Everyone needs some excitement, to do crazy things, something special like in this book (this Summer) and (that summer).
I enjoyed this book; it was an easy read, and I loved the characters.
I would love it if Sheila told Penny what had happened in the summer with Frank. But she didn't. It disappointed me, as it would have brought a little bit more drama. But I understand as a mother, you will try to protect your daughter, and sometimes not saying full details is better.
It's a lovely read, and I will read more books by this author.
Learn more about Influencer Marie R. on our Meet the Influencer page.