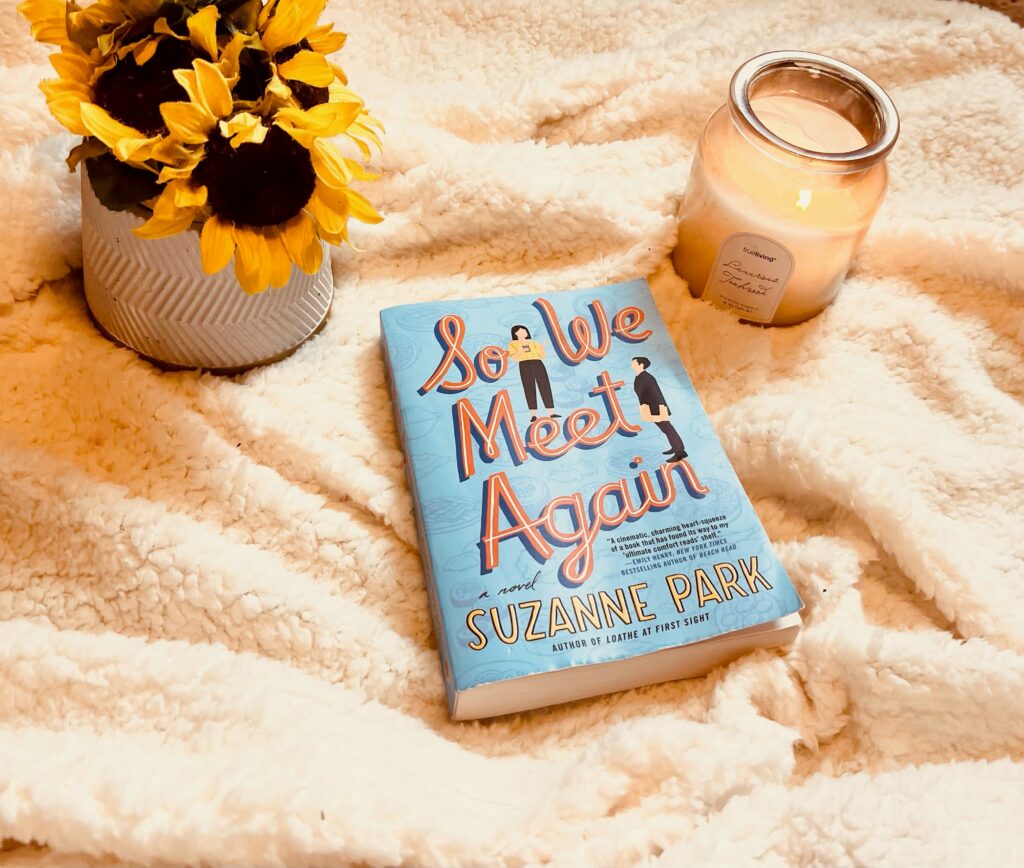 So We Meet Again by Suzanne Park Book Review is here!
So We Meet Again Summary:
So We Meet Again follows the story of Jessie Kim after being let go from her job for not having leadership potential. At 28, she is now jobless and living at home. What more could go wrong in her life? She gets that answer when she runs into her childhood rival in the store, Daniel Choi, who always seems to have things happen for him. At her own personal crossroads in her life, she decides to reignite her YouTube cooking channel that she started in college. She finds help in the least likely place—well, person: Daniel. Together they work on helping her achieve her goals while also fighting their own attraction toward each other.
So We Meet Again Book Review:
I absolutely adored this book, and I thought Jessie was fun to watch. She has spent her whole life feeling second best, and when she was let go from her company, those insecurities flooded back to her. I love how the author tackled Jessie's insecurities because you really get to see her grow into a more secure version of herself. She learns to stand up for what she wants and ends up trusting herself in the process.
While I enjoyed Daniel, I did not feel like he had much character growth as I would have liked. I enjoyed his humor and confidence. Also, I felt he was a good balance for Jessie because he challenged her to push herself to be a better version of herself. However, I would have loved seeing more of Daniel in the book, but I understand that So We Meet Again was about Jessie finding her way. While I appreciated the characters and their story, I thought their romance was a tad rushed. We were only given glimpses of their relationship. But when they did have romantic moments, they were done tastefully and were very swoon-worthy.
I ended up rating this book four stars. I think it would be a fun and cute read to add to your collection. This book was my introduction to this author. I will gladly pick up another one of her books in the future. If you are a fan of enemies-to-lovers and journeys to self-discovery, you will want to read this book. If you end up reading this book, let me know your thoughts in the comments and happy reading!
Learn more about Influencer Natalie on our Meet the Influencer page.
So We Meet Again
So We Meet Again by Suzanne Park Book Review is here!
URL: https://amzn.to/3bHS713
Author: Suzanne Park