Our Last Days in Barcelona by Chanel Cleeton Review is here. From the first glimpse of Next Year in Havana, Cleeton's new book series from 2018, I was immediately drawn in! This alluring cover made me want to drop everything and start reading, so I purchased a copy of the book. However, as with many things in life, plans change, and other things (or books) get in the way of intentions…so years later, I started with Book #5 in the series.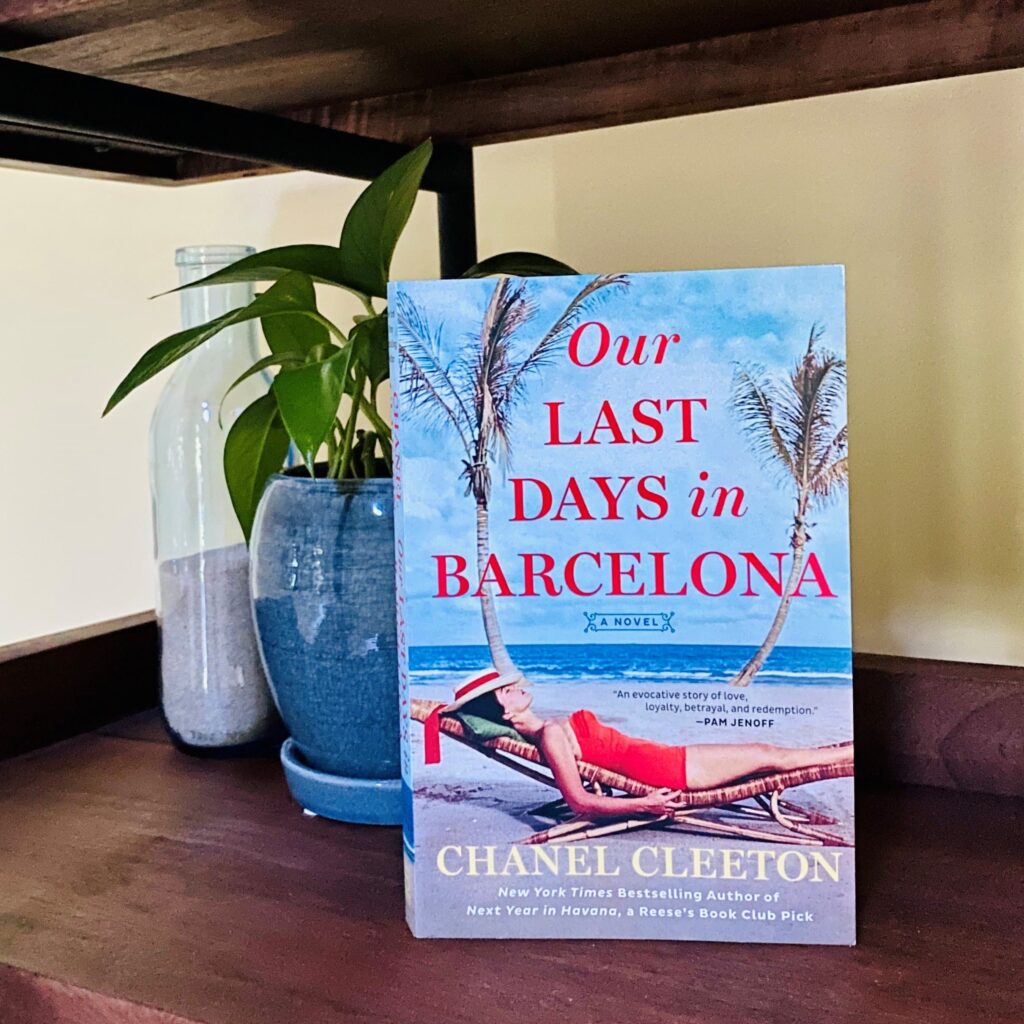 Synposis:
This family saga series features the close-knit Perez family, exiled from Cuba and now residing in Palm Beach, Florida. They have endured their share of love, loss, and conflict. In this book, we read about the experiences of matriarch Alicia in the 1930s and her daughter Isabel in the 1960s.
Isabel is one of the four daughters of Alicia and Emilio. To make her family's life easier in their new country, she marries an established businessman named Thomas. He can provide much-needed stability to the Perez family and companionship to Isabel when she is not dreaming of her life back in Cuba.
Beatriz, Isabel's adventurous sister, lives in Barcelona. She has not been in contact with Isabel after they had a falling out. Isabel wants to make amends but cannot get in touch with Beatriz. Therefore, she arranges to fly to Barcelona to find her sister, leaving her husband behind. While in Spain, Isabel uncovers a family secret that will change everything she thought she knew about her mother and her family. She will also be faced with a powerful connection to her past in Cuba.
Review:
This complex story told in dual timelines spanning two continents, has the intensity to make you feel like you are a part of this family. While both storylines are incredible, I felt quite impassioned reading about Alicia's time in Spain during the Spanish Civil War.
I admire her ability to hold strong amongst the danger to protect her loved ones while continuing to be compassionate in the fight for what she desires and what is needed. Cleeton is masterful with her vivid imagery of words that bring these time periods to life. I felt so many emotions throughout this book. By the time I read the last line, I was in tears!
I would have preferred to read the series in order. But since each book is about different family members, I do not feel like anything was spoiled for me. And the remainder of this series is already lined up as near future reads! My rating of this book is a solid five stars!
Learn more about Influencer Cindy J. on our Meet the Influencer page. Also, thank you Berkley Publishing for sending this gifted copy.