One thing that can make or break a book for me is setting. A good setting makes a book come alive. If I can picture where the characters are, what they're doing, then I have a much stronger connection with the story. One Night on the Island by Josie Silver takes place on a remote island off the coast of Ireland. After reading it, I feel like I have been there. Prepare to be swept away by Silver's captivating storytelling!
Synopsis: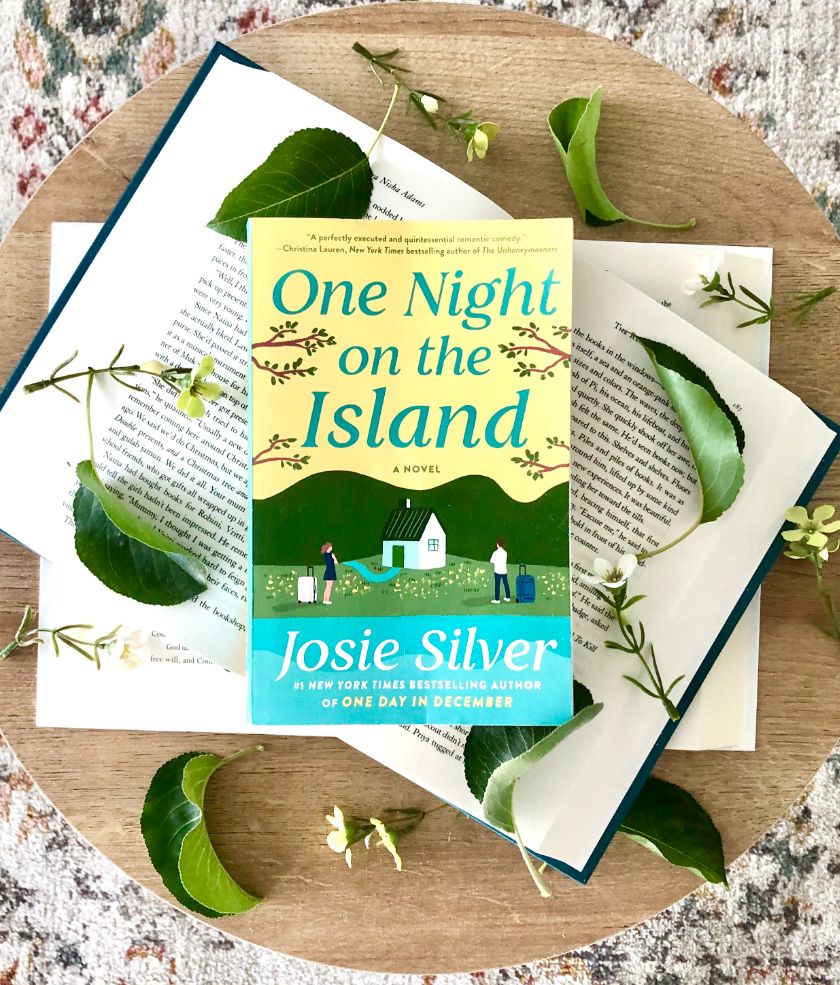 Twenty-nine year old romance columnist Cleo is in a rut. She is nearing her 30th birthday and is no closer to finding her happily ever after. After years of failed dates and relationships, she is becoming disenchanted with the whole idea of romance. Sensing her malaise, Cleo's editor sends her to a cabin on a remote island to "find herself." The only problem is that the cabin has been double booked, and the gruff American man Cleo suddenly finds herself rooming with isn't going anywhere.
Mack is not in a good headspace. He is separated from his wife and emotionally adrift as he tries to figure out his next steps. In order to give his ex-wife the space she craves, he travels across the ocean to the secluded island where his ancestors are from. A nice break from reality in the solitude of a private cabin is just what he needs…until he discovers that it comes with an unwilling, unplanned roommate.
Mack and Cleo are opposites in every way: tall vs. short, broad vs. willowy, go with the flow vs. everything planned to the last detail. Can these two unlikely roommates figure out how to coexist long enough to achieve the emotional healing they're both seeking?
---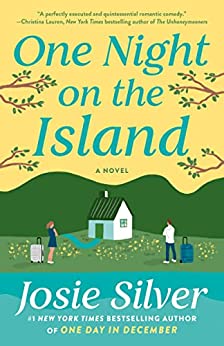 One Night on the Island
Genre: Fiction/ Romance
One Night on the Island tells the story of Cleo. She heads to a remote island to 'find herself' putting her in the path of Mack.
Read more reviews on the book index.
Buy this Book: Amazon | Barnes & Noble | Books-a-million | Audible
---
My thoughts:
This is such a good book. It is an homage to loving oneself, a lesson in longing, and a beautiful study in community. I would not necessarily call this book a romance. It is more of a story of self-discovery and inner reflection between the two characters. Yes, there is a romantic aspect, but it is secondary to the two main characters' inner journeys.
I love the setting of this book. A remote island off the coast of Ireland where the landscape is rugged, the air is cold, and the weather is gray is the perfect location for this story. Silver's imagery is so beautiful, and I felt like I was there with the characters.
I absolutely love dual points of view in books. I enjoy getting a peek inside the characters' heads. This book does a great job making each character's personality shine. They feel like two completely different people, and their perspectives were so well written I feel like I know them personally.
Another area where this book shines is =with the secondary characters. The island's other inhabitants really leap off the page. They are all so different, but amazing in their own ways. I love the variety of personalities. They make up a vibrant community I would love to be a part of.
The only thing I would change about this book is the beginning, which is a little slow in my opinion. I know it takes time to set the stage for a story like this, but the two characters take a while to reach the island and get to know each other. The romantic in me wants them to hurry up and play nice already! However, the writing is so beautiful throughout that I do not mind the slow start as much as I normally might have.
This is a great book for someone looking for a book about introspection, community, and self love, with some closed door, enemies-to-lovers, opposites attract romance on the side.
What do you think of my One Night on the Island by Josie Silver Book Review?
Drop a comment or give this post an emoji!
Popular book by this author
---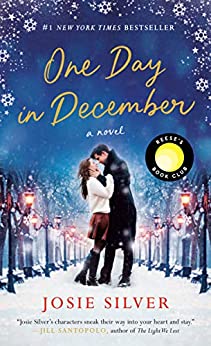 One Day in December
Genre: Fiction/ Contemporary Romance
Laurie spends over a year searching for the mysterious stranger she briefly crossed paths with. She is certain he is "the one." Then her best friend introduces Laurie to her new boyfriend, and he's Laurie's mystery man. Told with Josie Silver's signature charm, One Day in December is a love story about fate and destiny, missed opportunities and second chances, and loss and love.
Read more reviews on the book index.
Buy this Book: Amazon | Barnes & Noble | Books-a-million | Audible
---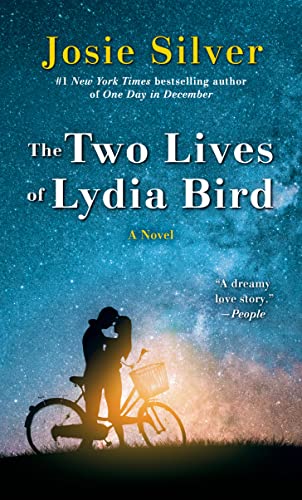 The Two Lives of Lydia Bird
Genre: Fiction/ Contempary Romance
What would you do if your loved one suddenly died in a car accident, but you get the chance to rewind time and live in a world where the accident never happened at all? Lydia is living two lives: one where her fiance is alive and well, and one in the aftermath of his sudden death. This book explores life's what-ifs and the meaning of second chances as Lydia must decide between hanging on to what could have been or moving forward with what could be.
Read more reviews on the book index.
Buy this Book: Amazon | Barnes & Noble | Books-a-million | Audible