One of the first books I reviewed when I joined Bookstagram was The Matzah Ball by Jean Meltzer. I was so excited she had a new book coming out in 2022, and when the chance arose to read and review it, I jumped on it immediately.
While Mr. Perfect on Paper was quite different from its predecessor, it was still incredibly charming with likable characters, respectful discussions regarding mental health, and a fascinating look into Jewish traditions. And I appreciated the nod to The Matzah Ball.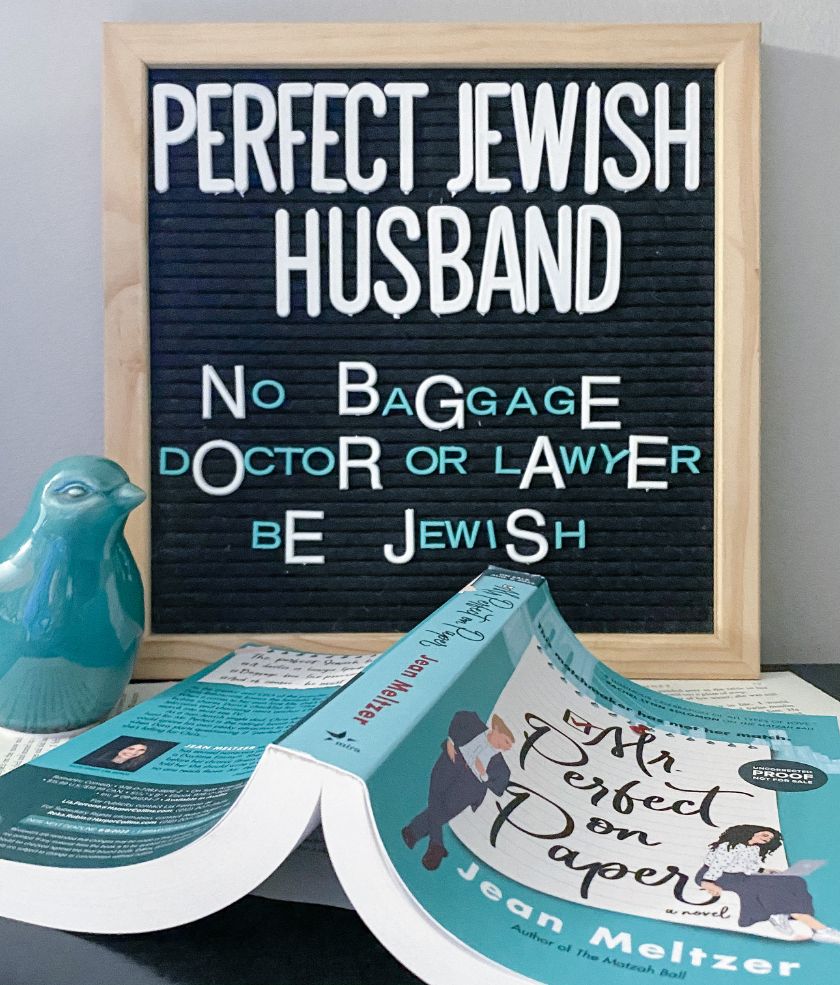 Synopsis:
Our leading lady, Dara Rabinowitz, is the creator of a successful dating app called J-Date. While Dara has flawlessly matched more than 10,000 couples, she is unlucky in love. Dara and her loving bubbe, Miriam, are presented the opportunity to promote J-Date on the local news channel. Unbeknownst to Dara, whose anxiety makes it difficult for her to do things off-script, her bubbe decides live television is the perfect place to unveil Dara's "Mr. Perfect Jewish Husband" checklist.
The segment is a disaster for Dara, but ratings gold for the network and for recently widowed father and news anchor, Chris. In an attempt to keep his show from getting canceled, and subsequently losing his job, Chris proposes to Dara that he'll set her up with men who potentially check off all her requirements, and they'll film all the dates for the show. Initially Dara refuses, mostly due to her anxiety, but tired of being a bystander to all the matches she's made, and hoping she'll be able to have her dying bubbe at her future wedding, Dara eventually agrees.
What follows are a host of comically bad failed dates. Along the way, Chris and Dara's work relationship shifts into something more, though both fight to deny their attraction to one another. Dara fills the holes left by the death of Chris' wife, and Chris provides comforting, understanding companionship that quiets Dara's anxiety. Unfortunately, Chris isn't Jewish, but is that enough to ultimately keep them apart?
---
Mr. Perfect on Paper
Genre: Jewish Fiction/ Romance
Mr. Perfect on Paper centers around Dara Rabinowitz who may be able to find love for others, but can't do the same for herself. Chris Steadfast does not meet any of her check list requirements. However, these two find more and more in common.
Read more reviews on the book index
Buy this Book: Amazon | Barnes & Noble | Books-a-million | Audible
---
Review:
Like Meltzer's previous book, Mr. Perfect on Paper is an enjoyable read with great characters. Aside from Chris and Dara, there's Dara's grandmother who is a guiding light full of wisdom and important life lessons. Bubbe's best friends–the Challahback Girls–are a feisty group of elderly women who are essentially additional grandmas to Dara. The circle of friends both Dara and Chris have are all supportive and no one came across as toxic or disingenuous.
One of the things that I love about both The Matzah Ball and Mr. Perfect on Paper is learning about Jewish cultures and traditions. Meltzer does a beautiful job folding this information in without it feeling like it's coming from a textbook.
As a reader, I am always a little iffy when characters decide to change themselves to appease their love interest. While this did happen a little in this book, without giving anything away, I didn't mind it, mainly because it's done after careful consideration.
The one thing that I didn't like in this novel was the limited amount of time readers get to spend with Dara and Chris as a romantic couple. Most of the book is leading up to them crossing over from friendship to something more, but since this happens so close to the end, I felt a little cheated. This is what knocked a star off for me. I really liked them as a duo. I thought they were great for each other in a variety of areas, so not being able to experience them as more than friends was disappointing.
Did you enjoy my Mr. Perfect on Paper by Jean Meltzer Book Review?
Drop a comment or give this post an emoji! Also, keep reading to find out what other bookish besties thought about this book. And let us know in the comment section your thoughts!
More Reviews from our Contributors
---
---
---
---
More Popular books by this author!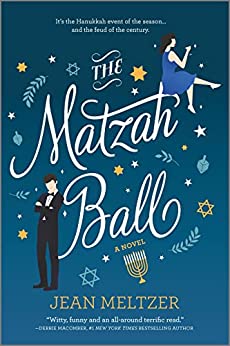 The Matzah Ball by Jean Meltzer
Genre: Jewish Fiction/Romance
Rachel Rubenstein-Goldblatt is hiding a secret from her Jewish family: She LOVES Christmas. In fact, she's secretly a best-selling author of Christmas-themed novels. When her publishing company asks her to write a Hanukkah novel, Rachel struggles to find inspiration. Enter the Matzah Ball-a celebration on the last night of Hanukkah–and Jacob Goldstein, Rachel's long-time arch-nemesis. Read more reviews on the book index.
Buy this Book: Amazon | Barnes & Noble | Books-a-million | Audible