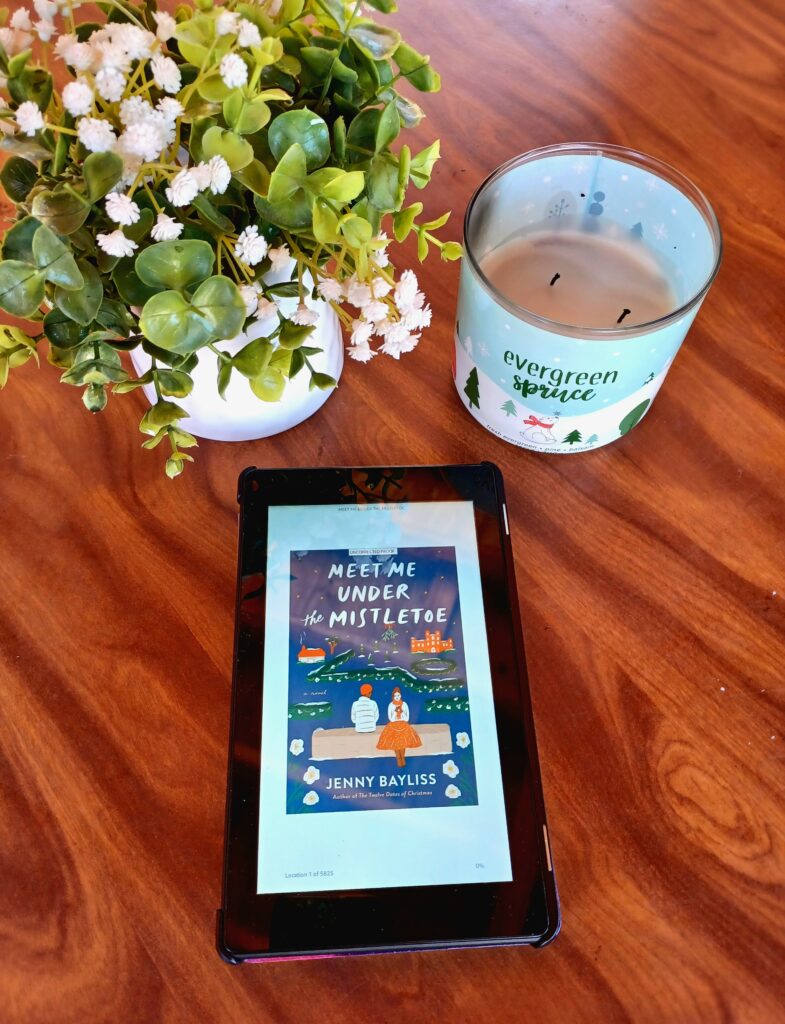 Meet Me Under the Mistletoe by Jenny Bayliss Book Review is here! The story begins with the owner of the second-hand book shop Serendipitous Second, Elinor "Nory" Noel. She is headed to Robinhood Castle to be reunited with her gang from Braddon-Hartmead for the union of their friends Jenna and Charles. Nory was hesitant at first because she had made a huge mistake. She got entangled with their friend Guy, who was already married with children. You might wonder how she did not know if they both belonged in the same gang. Life, career, and adulthood got in the way, and they all reconnected again during their friend Tristan's funeral.
My thoughts:
Jenny Bayliss did it again. She gives you so much more when you think you are reading a Christmas-themed romance. The book talked about boarding school life and its pros and cons. It also tackled the rivalry and bullying between private and state schools. Although the private school students appeared snobbish and entitled, I love how Nory's gang was family. They love and support each other. They have that special bond that makes them get and understand each other. Sad as it may seem, Tristan's death brought them together once more. The book didn't go into details about what led Tristan to end his life, but the book emphasized that Mental Health matters.
It also brings up how suicide is greedy by taking someone you love over and over, especially with memories and guilt. Aside from friendship, the book also discusses Nory's struggle navigating the world. However, she is a shop owner in London. Her heart keeps going back to the place where she grew up. The author was able to take me to Robinhood castle without moving my feet. I imagine it to be beautiful, elegant, and comforting. I want to see the Winter Garden myself. The castle had so much history and beauty that I couldn't blame Nory and Issac for falling in love. If only in the process, Nory's brother Thomas, Lord Ambercrombie, and Isaac's family history were not in the way.
This is another light, heartwarming and cozy novel by the author. If you like her previous books, The Twelve Dates of Christmas, and A Season for Second Chances, then you will like this one as well. Let the author take you to another beautiful place and meet new characters you wish were your family and friends.
Thank you, Putnam Books and Netgalley, for the ARC ebook copy of this book!
Get your copy on Amazon! Find out more about Influencer Vinsci on our Influencer page and you can contact us to let us know which book you want to see reviewed next!