I Kissed Shara Wheeler by Casey McQuiston Review is finally here. This book is McQuiston's latest, but the author's other incredible works include Red, White & Royal Blue, One Last Stop, and many more.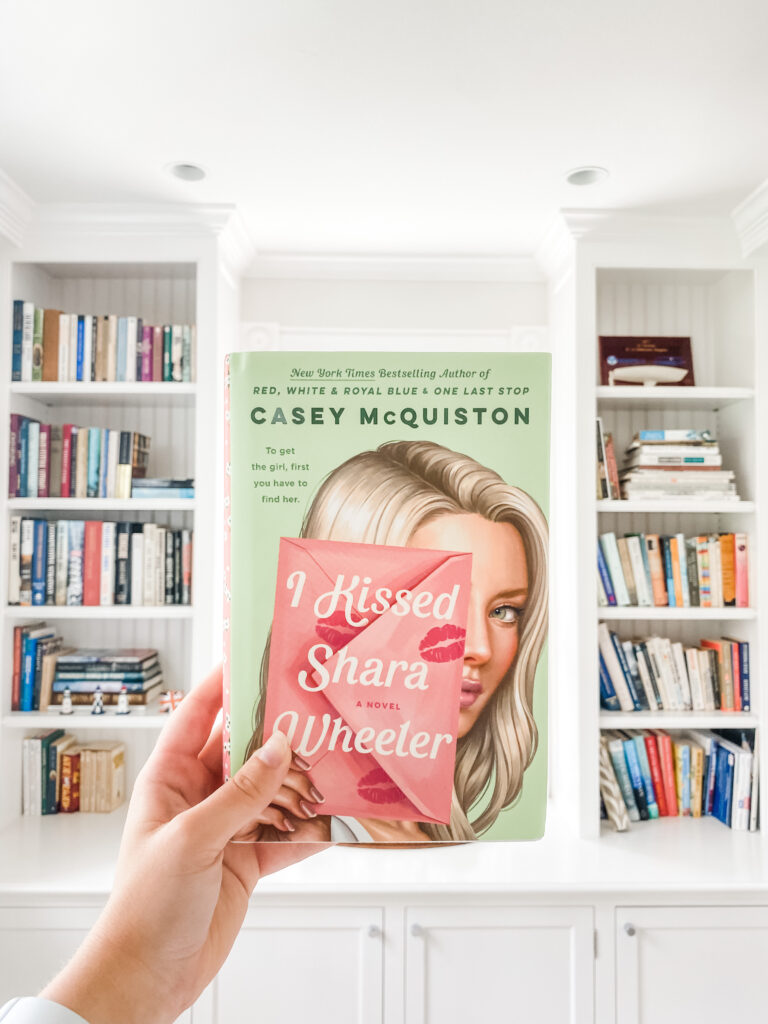 Synopsis:
Chloe Green is a bisexual senior who attends Willowgrove Christian Academy—one of the most conservative schools in Alabama. She is on one mission, and that's to beat out Shara Wheeler as class valedictorian. Shara Wheeler has it all: the blonde hair, the clothes, the star football player boyfriend, and her daddy is the school principal. Imagine Chloe's surprise when Shara Wheeler goes missing on prom night, the same day that Shara unexpectedly kisses Chloe. Wanting answers, Chloe teams up with Shara's neighbor, Rory, and Shara's current boyfriend, Smith, to find out what happened to Shara Wheeler through a series of letters and clues left behind by Shara herself.
Review:
When I first started reading I Kissed Shara Wheeler, I got major Mean Girl, Regina George vibes. As I kept reading, this book beautifully turned into a coming-of-age story about self and social acceptance. The characters were all so wonderfully developed. It was such a fun experience seeing them grow and figure out who they are versus who they thought they were supposed to be. One of the many things I thought McQuiston did well was illustrate and draw upon the different relationships. The author showed the ups and downs of friendship. But also showed friendship in its purest form: always being there for one another and having each other's backs.
Near the end of the story, I wished that Chloe had seen a different perspective a little sooner. She was so caught up in her all-consuming mission to beat Shara Wheeler that it blinded her to her own truths. I take this with a grain of salt, though, because what high school senior actually has it all together anyway?
All in all, this book has left a lasting impression on me. I'm excited to see what Casey McQuiston comes up with next!
Learn more about Influencer AW on our Meet the Influencer page.