Hold the World Within the Palm of Your Hand…
When you hold the world in the palm of your hand… that's what I titled this yoga pose I did in my sunset yoga class.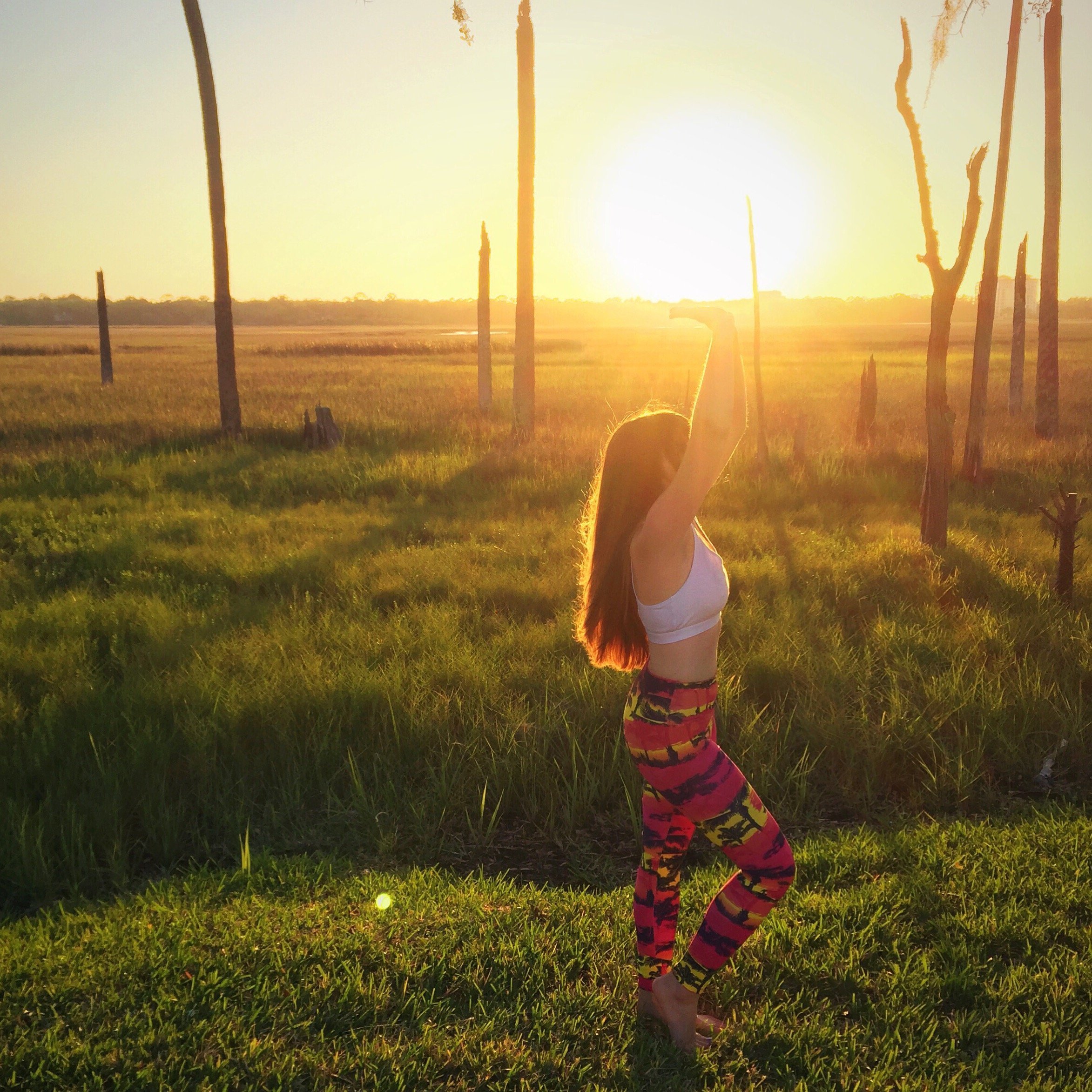 It's almost summer and I know everyone is joining and trying every fitness plan in the book to get in bikini ready shape. But the point of fitness, in my opinion, is to enjoy what you do. Try different exercises everyday, or different yoga poses. I think it's best when you mix it up and try something new.
You muscles have muscle memory and doing the same workout everyday gets boring and it starts to lose the same effect on your body. I've tried doing different yoga poses lately and I've noticed I've now been sore. Before doing the same ones every single day I started to lose that soreness and results.
So I'd recommend doing different yoga poses throughout the week and then repeating that!
What's your favorite fitness activity?!