Are you a fan of Friends to Lovers? How about Enemies to Lovers? If so, then both of these novels by Ella Maise are must-reads! To Love Jason Thorn and To Hate Adam Connor are two books I have really enjoyed this year.
Why I recommend To Love Jason Thorn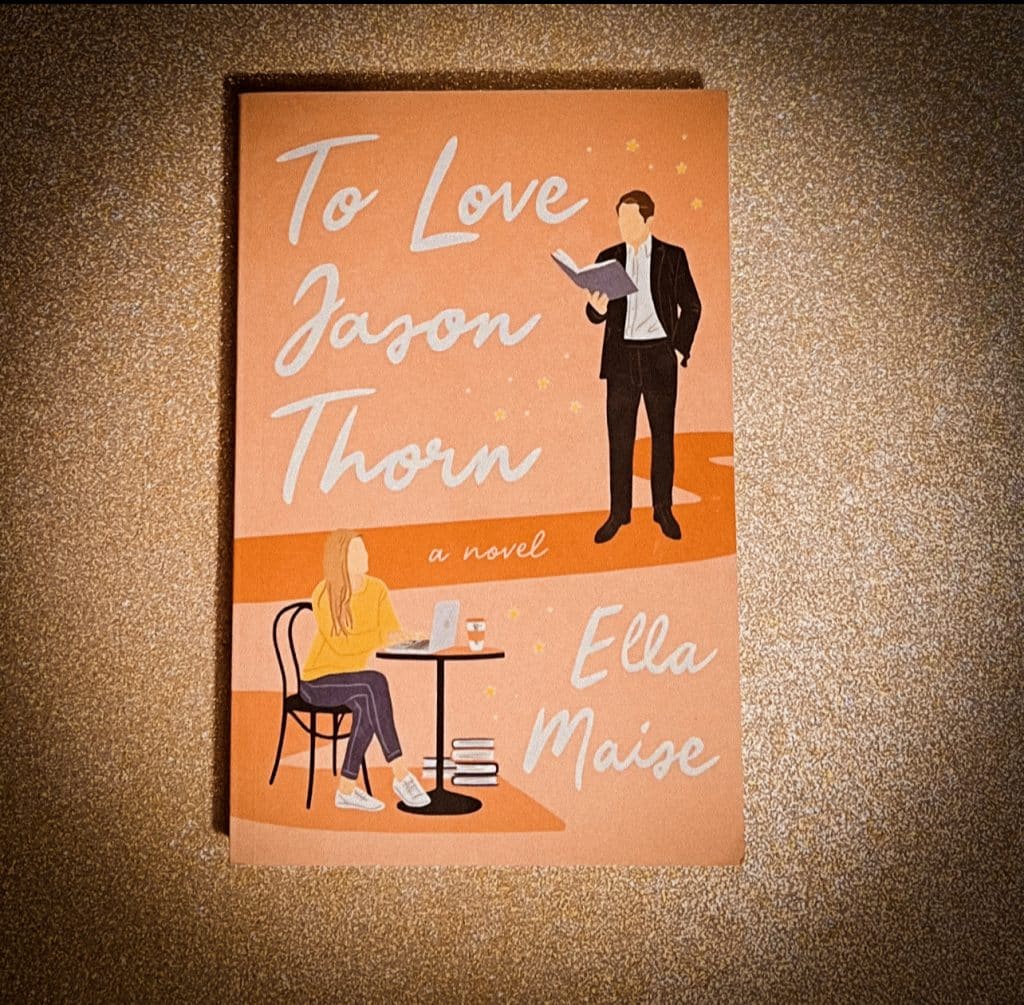 This story follows Olive, who has to fake a marriage with her first love and heartbreak, Jason Thorn. Jason finds himself in some hot water when he comes face to face with his childhood best friend's sister Olive. He is set to star in the movie adaptation of her novel when they are caught in a compromising position; the only way to solve the PR nightmare is to fake a marriage. Flames heat up between the pair, and the line between fake and real starts to blur. Will they get the happily ever after?
If you love protective and nurturing men, you will fall in love with Jason. This author captured how childhood traumas can impact your adult life. It is evident Jason will do anything for Olive. Speaking of our female character, Olive was a joy to read. I really resonated with her personality and the quirks that make her unique.
Why I recommend To Hate Adam Connor
Ella Maise is back, and this time it is Lucy's turn. After a fresh breakup, Lucy temporarily stays at her best friend Olive's house. That is where she first lays her eyes on Adam Connor- a movie star and hot dad who also happens to be the neighbor. After the first official meeting for the pair goes awry, you would think that was it. But as they get to know each other, things start to go in a direction that scares Lucy because she made a vow to herself: never to fall in love again. Will Lucy keep that vow, or will Adam's pull be too much for her to resist?
Okay, so if you thought Jason and Olive were incredible, Adam and Lucy truly step up the romance game. Adam was very romantic, and his swoon factor was off the charts. This is a must-read for you if you love the men who fall first trope. I adored Lucy during the first novel, but my love for her grew even more in this book. She is spunky and not afraid to speak her mind, and she is someone I truly admire.
If you were to star in either book, who would you want your book boyfriend to be: Jason or Adam? Me personally, I would love to be in Lucy's shoes because there is something special about Adam. If you enjoyed these books, let me know your thoughts in the comments.
Find out more about Influencer Natalie B. on my Meet the Influencer page!
Want to see another book featured. Contact us today!