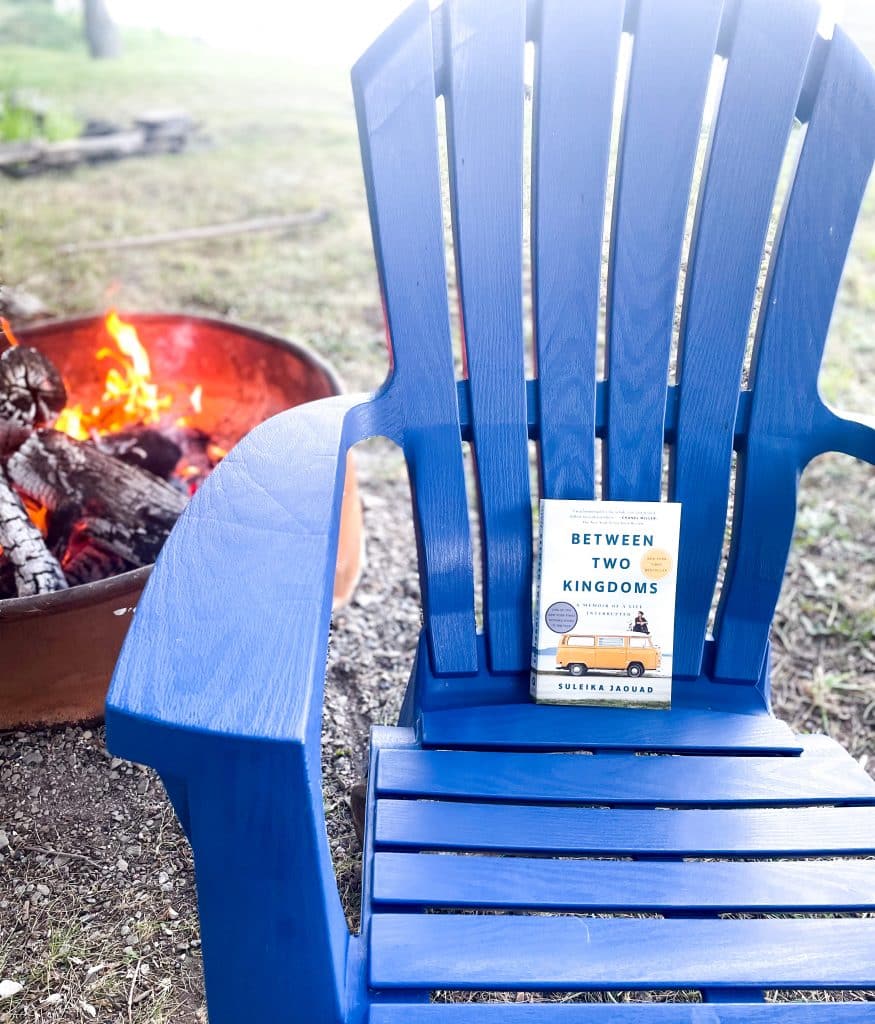 Between Two Kingdoms by Suleika Jaouad Review is here! I had seen this book in the store and always noticed it because I loved the front cover. I didn't know what it was about. But once I saw it was an option for our HEYITSCARLYRAE influencer monthly choice. I knew it was perfect for me. I don't usually gravitate toward memoirs, but I do tend to just go into a book without knowing anything about it, which is what I did here.
Synposis:
This book is about Suleika and her diagnosis with leukemia at the age of 22, with a 35% chance of survival. This book is told in two parts. The first being the kingdom of the sick and the second the kingdom of the well. Suleika breaks down everything that happens while she is undergoing surgery, months of chemo, hospital visits after hospital visits, some planned and some emergency. She is battered and broken by the end and doesn't recognize herself in the mirror when it's over. You would think once you battle cancer and "win," life would be back to normal or better. Suleika shows us this is not the case at all.
Suleika goes on a cross-country road trip to visit people who reached out to her while she was ill. She drives for 100 days, roughly fifteen thousand miles, and through thirty-three states, where she will visit more than twenty people.
Review:
Now for my review, which is to go out and buy this book immediately because it's emotional, raw, and will change you. Suleika is a true badass in my eyes. She has battled cancer, love, and loss. She is open about how hard it all is. Suleika has persevered through the worst life can throw at someone and come out on top. She has shown me to be more open to life, as you never know when something will happen. Find what it is about life that makes you happy and use that as your voice, as Suleika used writing as hers.
This book has many meaningful quotes throughout it, and I tagged many different ones in my copy of the book. One of the characters Suleika meets up with on her road trip is named, Rich. He talks about his concept of taking trips. He states how there are actually three trips. The first is getting ready for the trip, the second is the trip, and the third is how you remember the trip. And the key is to be present wherever you are right now.
Once again I highly recommend you go out and buy this book and read it right away. I also looked up Suleika right away and started following her on Instagram. She is an amazing woman who I now look up to and follow along in life. So thank you for sharing your story with everyone Suleika.
Learn more about Influencer Sarah B. on our Meet the Influencer page. Also, thank you Random House for sending this gifted copy.